Police Report: Teen with Vape Pen Arrested for Possession of Marijuana
Wednesday, 20 June 2018 10:22
Last Updated: Thursday, 21 June 2018 12:34
Published: Wednesday, 20 June 2018 10:22
TRACI DUTTON LUDWIG
Hits: 5334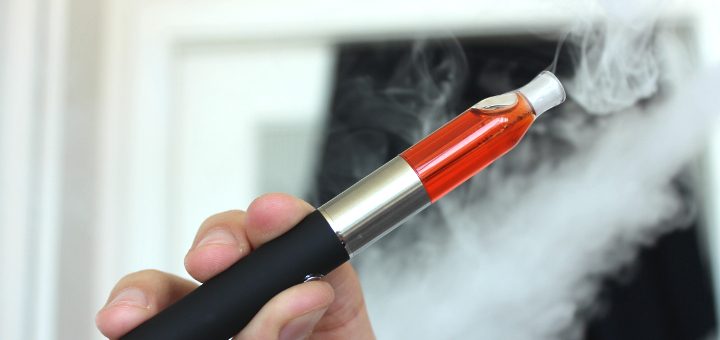 A 19 year old Scarsdale man was arrested on a charge of unlawful possession of marijuana June 11. While conducting a check of Heathcote School grounds around 1 a.m., police encountered a group of teens. The teens were in violation of village code because they were on the school playground after dark. Upon closer look, patrol saw the kids were in possession of a marijuana grinder, a bong and a small bag of marijuana. The young man was also in possession of a vape pen containing marijuana oil. Following his arrest, he was released with an appearance ticket for Scarsdale Village Justice Court, returnable June 13.
DWI arrest
On June 14, police arrested Jose Jesus Mojica, 42, of Elmsford, on charges of driving while intoxicated (first offense), operation of a motor vehicle with a blood alcohol level of at least .08 of one percent. The arrest occurred after Mojica swerved while attempting to stop at a police checkpoint on Fenimore Road. Mojica told police he had consumed alcohol "after work," and patrol observed three cans of beer in Mojica's back seat area. One can was three-fourths empty. Mojica failed field sobriety tests. An alco-sensor test and a Datamaster test measured Mojica's blood alcohol level at .133. Mojica's nephew arrived on scene to post $200 bail. Mojica was appearance ticket and ordered to appear in court June 20.
Scams
A Bradford Road woman received a call from someone alleging to be from the Scarsdale police department June 12. The caller's ID had been manipulated to suggest that the call did, in fact, originate from SPD headquarters. The caller told the woman that her husband had been arrested by Homeland Security and was being held on $5,895 bail. The woman was instructed to disable incoming calls and texts on her phone, to withdraw this money in cash and deposit it into a Bit-Coin ATM at a Mobil gas station in New Rochelle. The large cash withdrawal triggered an account alert that went to the woman 's husband. He tried to call his wife but was unable to reach her. He then called Scarsdale police. New Rochelle police made contact with the woman while she was attempting to use the Bit-Coin ATM. The transaction was stopped.
On June 15, a woman driving a gray Nissan Altima rang a Walworth Avenue doorbell and asked the homeowner for $15 to help her son who was allegedly in an accident. When the homeowner offered to call police to help the woman, the woman ran to her car and drove away. Police checked records using the woman's license plate and discovered she had been involved in a similar incident in 2010.
Identity theft
On June 11, a Richbell Road person reported someone had obtained his personal information and attempted to change his account data with Chase Bank. Bank employees became suspicious and contacted the man.
On June 13, a Potter Road man reported someone used his personal information to log into his bank account and fraudulently withdrew $150 from the man's account.
On June 12, a Lyons Road resident reported a person used his personal information to fraudulently withdraw $1,800 from his account at Chase Bank. He is following up with Chase Bank's fraud department.
On June 11, a Cohawney Drive woman reported receiving a letter from Bloomingdale's fraud department, alerting her to possible fraudulent activity on her card. The email address for the card had also been fraudulently changed to a Maryland address.
Door
A man in his 60s wanted to buy two bottles of beer, out of a six-pack at DeCicco's Marketplace, June 12. Employees told him that the beer in the store was not sold that way. The man became agitated and slammed the store's back door open.
Noise
A Sheldrake Road man called police to report a strange sound coming from outside his house June 14. Police investigated and determined the noise was coming from a tree moving in the wind.
Papers
Amazon boxes, old mail, and papers left out for recycling at a Haverford Road house were found behind a store in the Golden Horseshoe Shopping Plaza June 14. The owner of the store brought the mail and boxes to the woman's house. Police provided the woman with information about how to best safeguard her identity.
Taxi rides
A Richelieu Road mother reported her son's friend used her Central Taxi account without permission June 16 – and even forged her son's name on the required paperwork. She said she and her son would attempt to work it out with the friend.
Handbag
A health aide called police to report an elderly Carthage Road woman had accused her of stealing the elderly woman's purse June 16. Patrol helped the woman find her purse.
Traffic arrest
On June 14, police arrested Aramis Guzman, 30, of the Bronx, on charges of speeding and aggravated unlicensed operation of a motor vehicle. After stopping Guzman on Post Road, police learned he had at least 10 suspensions – for failing to pay child support, failing to pay parking tickets, and failing to answer a summons. Guzman posted $200 cash bail and was released. He is due back in court on June 27.
Cars and roadways
On June 11, police helped NJ State Police in their attempt to get in touch with the registered owner of a car that was involved in an incident in Crandall, NJ, that day. Patrol attempted to contact the Colonial Road registered owner, but no one was home. Patrol provided NJ State Police with appropriate contact information.
A Jeep with tinted windows was parked on Wildwood Road June 12. Police spoke with the driver, who said he was a private investigator working in the area.
Police observed a man driving a gray Volvo pull alongside a Mercedes in a road rage incident on East Parkway and Depot Place June 12. The man yelled at the driver of the Mercedes, gave her the middle finger and alleged that she had cut him off. He then got out of his car and continued to harass her. Police were able to break up the incident and followed up with each driver. According to the police log, the man has previously been involved in other incidents of road rage.
A woman reported being struck by a car while in the crosswalk of Garth and Popham roads June 12. The impact knocked her to the ground and bruised her. But, she said she was OK and did not ask for the driver's information. Later, she reported the matter to police.
An errant golf ball from Quaker Ridge Golf Club hit the windshield of a passing car on Griffen Avenue and broke it June 12.
A car was parked close to a Carthage Road driveway June 14. Police asked the driver to move the car.
Police notified Verizon about low-hanging wires on Hampton Road June 15. They also notified the cable providers about loose cable wires at the intersection of Barry and Tunstall roads that day.
Police helped an elderly driver with a disabled car call for a tow on Mamaroneck Road June 17.
Fifteen car accidents were reported in the village this week.
Civil matter
Two subcontractors got into an argument at a Butler Road job site June 15. Police advised them it was a civil matter.
Village code
On Boulevard, police told kids they were not allowed to be on school grounds after dark at 11 p.m., June 14. The kids were also asked to keep the noise down.
Police advised staff at Fenway Golf Club to lower the volume of party music June 15.
On June 16, police issued a summons to workers making noise at 9 a.m., before the designated time for Saturday work.
On June 16, police issued summonses to landscapers using power equipment in violation of village code.
Police reunited a dog found on Fairview and Post roads with its owner June 16. The owner was issued a summons.
Police reunited a dog found on Madison and Rodney roads with its owner June 17. The owner was issued a summons.
Lost and found
A UPS worker found a cellphone on the ground on Weaver Street June 14. The screen was badly damaged. Police vouchered it for safekeeping.
A passerby found an ID card outside police headquarters June 14. Police left a voicemail for the owner of the card.
Police returned keys found in the village to their owner June 15.
A resident reported losing a NYS court administration ID June 16. He needed official paperwork to get a replacement.
Firefighters
According to Fire Chief James Seymour, firefighters responded to 24 incidents last week. He shared details of the following incidents.
On June 11, a car hit the guardrail on the northbound Hutchinson River Parkway. Firefighters cleaned up spilled automotive fluid and stood by for Westchester County police. Scarsdale Volunteer Ambulance Corps treated an occupant of the car who was complaining of arm pain.
On June 12, a car accident occurred on Crane Road at Woodland Place. Firefighters cleaned up spilled fluids and stood by for a tow.
On June 12, water from a broken toilet supply line was leaking in a Brewster Road house and dripping through ceiling light fixtures in the basement. The resident had already closed the water supply line, and firefighters shut circuit breakers to the affected fixtures. They advised the resident to call an electrician.
On June 13, carbon monoxide and an oil odor were detected in a Quentin Road house. Firefighters discovered the boiler's burners were malfunctioning. They ventilated the house, shut down the boiler and advised the homeowner to contact a boiler service company for repair.
On June 13, a gas leak was detected on Heathcote Road at Morris Lane, with explosive gas levels in the sewer. Firefighters stood by for Con Edison.
A burning odor led firefighters to an air handler with a burned out motor in a Brittany Close attic June 14. Firefighters shut electrical power to the unit and advised the resident to call a HVAC mechanic for repair.
A plastic container accidentally placed on a Sprague Road stove with a lit burner caught fire June 15. The resident used a dry chemical extinguisher to put out the fire before firefighters arrived. A check with a thermal imaging camera detected no extension of the fire in the hood or adjacent cabinetry.
On June 16, a Cushman Road resident reported wires in a bedroom light fixture had short circuited at the bulb and ignited a cover around the bulb. The resident said the fire "was blown out" before the resident called firefighters. Firefighters found no sign of fire or abnormal heat. Firefighters disconnected the fixture, capped the wires and removed the fixtures to outdoors. The homeowner was advised to contact an electrician for repair or replacement of the fixture.
This report covering police and fire department activity from June 11-17 has been compiled from official information.


This police report is sponsored by Scarsdale Security who does more than just security. Contact them about remote video for your home or business. Call 914-722-2200 or visit their website.