Fatality at Scarsdale Train Station and More from the Scarsdale Police
Wednesday, 12 June 2019 10:39
Last Updated: Thursday, 13 June 2019 14:14
Published: Wednesday, 12 June 2019 10:39
Traci Dutton Ludwig
Hits: 27745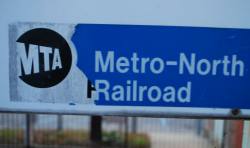 (Updated at 1:52 pm on June 13, 2019) The MTA reported that the 8:26 am southbound train from Southeast struck and killed a trespasser on the tracks at Scarsdale Station at 9:20 am on Wednesday June 12. The accident caused the suspension of train service between Crestwood and White Plains stations for hours. Service was resumed around 12:30 pm.
According to the MTA, "The decedent is a 64 year old male; identification pending notification of next kin. The MTA Police Department is investigating the incident, which appears to be non-criminal and non-accidental in nature."
Burning wire
Officials were notified about a "hole burned in the roadway" on Stratton Road due to a fallen live wire June 3. The wire also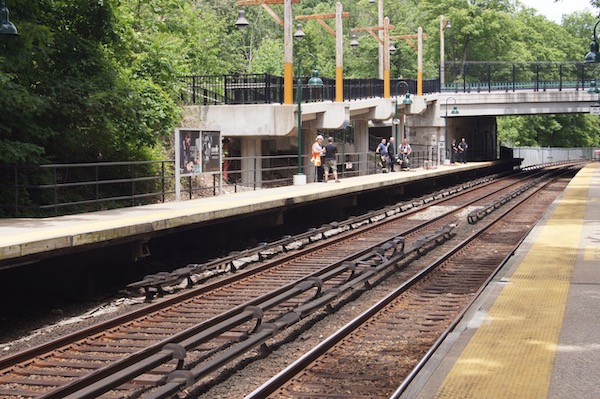 damaged a parked car by cracking its windshield shield. Police stood by to assist firefighters until Con Edison arrived to de-energize the wire. Once the power was cut, firefighters worked to extinguish the burning car and roadway. Highway workers began roadway repair. No injuries were reported.
Stolen
On June 4, a Secor Road man reported a platinum engagement ring, appraised in 1993 for $11,500, and a platinum wedding band, appraised in 1994 for $4,800, were missing from his house. He said he last saw the rings at the end of February or the beginning of March. His wife noticed the rings were missing at the end of April or the beginning of May.
Identity theft
On June 4, a Nelson Road woman reported fraudulent activity on her Macy's card, in the amount of approximately $400, occurred on May 31 at the Herald Square store in New York City. She closed the account and notified Macy's fraud department.
On June 7, a Brewster Road resident reported he received a notice from the U.S. Postal Service stating his address was being changed to a Texas address. He did not authorize the change, and it was determined to be fraudulent due to an online account being set up using his personal information.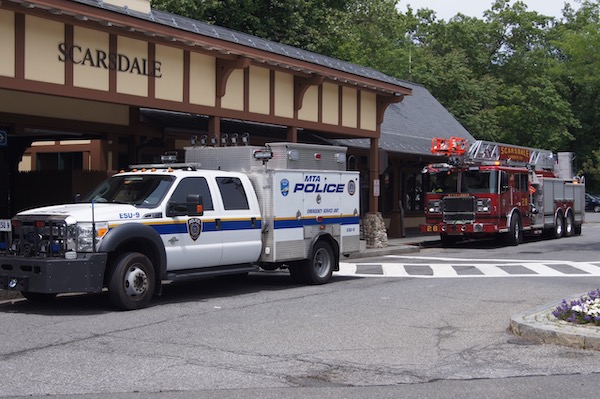 Scams
On June 3, Fenimore Road woman received an email demanding her to send $1,400 in Bitcoin to an unknown person in order to prevent that person from releasing pornographic videos from her Facebook and Messenger accounts. The person displayed a password as "proof" that her account had been hacked. The woman was advised this was an Internet scam and she should change her passwords.
A Post Road woman reported she might have entered her Social Security number into a bogus website June 7. Police advised her to monitor her accounts and inform the credit reporting bureaus.
A Madison Road woman reported a fraudulent email was sent to members of her PTA group requesting using her name and requesting Amazon gift cards June 7. Police advised her this was a common scam. She was further advised to alert members of her group and to ask everyone to block the email sender's address.
Homeless man
A homeless man was observed sleeping on a bench on Boulevard June 4. Police woke him up, and the man refused to provide an ID. He said he was going for a walk and insisted he did not need any assistance. He was last observed waling east on Boulevard toward Post Road.
Power outage
On June 3, a Penn Blvd woman called police to say she was locked out of her house due to a power outage. Patrol suggested she go to a neighbor's house and wait there for about an hour until power could be restored.
Foul language
A caller reported a group of kids playing basketball at Greenacres School playground was using foul language June 6. Police advised the kids to refrain from using foul language.
Package
A Hampton Road woman reported feeling alarmed by a package she received June 7. It contained a Ziploc bag containing grass and animal feces. Police researched the return address for the package and it came back as an Internet gag gift company. The woman is following up with the company for further information.
Civil matter
A Stratton Road man reported Con Edison had entered his property, cut branches and "made a mess" June 7. Police informed the man it was a civil matter – not a police matter.
Scofflaw
Police discovered a 2013 Honda Civic with scofflaw status parked in the Christie Place garage June 3. The registered owner of the car, from the Bronx, owed $415 in parking tickets. Police had the car towed to the impound lot.
Police discovered a 2019 Mercedes-Benz with scofflaw status parked in the Christie Place garage June 4. The registered owner of the car, from Florida, owed $1,220 in parking tickets. Police had the car towed to the impound lot.
Police discovered a 2018 Audi Q7 with scofflaw status parked on Chase Road June 5. The registered owner of the car, from Scarsdale, owed $640 in parking tickets. Police had the car towed to the impound lot.
Cars and roadways
Police advised Verizon about fallen wires on Sprague Road June 3. Verizon advised police to mark them with caution tape, pending repair by Verizon.
Police went to Weaver Street and Hutchinson Avenue to investigate a report of a non-working traffic light during a power outage June 3. While there, the patrol car was involved in an accident when a passing truck sideswiped it. Police notified the department of transportation about the non-working traffic light and learned nothing could be done until power was restored to the area. Temporary stop signs were erected in the meantime.
Cablevision was notified about a dangling wire on Ogden Road June 3.
Police helped a woman cross Weaver Street June 4, 5, 6 and 7.
Police called AAA for a driver with a flat tire on Post Road and stood by until the tire was changed June 4.
A teacher was locked out of her car in a Mamaroneck Road parking lot June 5. Police contacted a tow company to assist and waited on scene until the matter was rectified.
Police marked a hanging branch with caution tape and informed the highway department for removal June 5.
Low-hanging wires on Walworth Avenue were causing a traffic hazard June 6. Police notified Cablevision and temporarily tied the wires to a tree.
A teacher was locked out of her car at the middle school June 6. She said she was already running late to a meeting at the high school. Police provided her with a courtesy ride to the high school. The teacher said she would contact her own roadside assistance provider to open her car door.
Sprinkler heads and a bucket apparently fell out of a passing work truck on Mamaroneck Road, causing debris to obstruct the roadway, June 9. Police cleaned up the debris.
Eleven car accidents were reported in the village this week.
Animals
A severely injured deer was observed on a lawn near the intersection of Graham and Lincoln roads June 4. Patrol got permission to shoot the deer to put it out of its misery. Highway workers were notified for removal.
Village code
Police issued a noise violation summons to a construction crew that was using power equipment on a Circle Road job site before designed hours June 6.
A dog was observed tied to a bench in a Boulevard park June 6. Police found the owner and notified the owner that no dogs were allowed in the park, as per a posted sign. A warning was issued.
In unrelated incidents, a Walworth Avenue resident and a Brambach Road resident complained of noise from neighbors talking in their backyards June 7. Police did not think the level of noise, min each incident, was disturbing but nevertheless informed the neighbors of the complaints. The neighbors each said they would keep the level of noise down.
A caller complained of loud rap music coming from a Fox Meadow Road party June 8. Police advised the party host to turn down the music, and the host turned it off.
A caller complained of loud music coming from a Heathcote Road party June 8. Police advised the party host to turn down the music.
A Barker Lane resident was streaming videos and the sound was accidentally being broadcast over outdoor speaker June 9. Neighbors complained of noise, and the resident turned off the speakers immediately after police informed him of the complaint.
Lost and found
On June 3, a Claremont Road man reported he lost the license plate to his moped.
A cell phone was found on Scarsdale Avenue June 4. Police received a call from the owner, and she said she would pick up the phone from headquarters.
A man walked into headquarters and reported the registration sticker for his motorcycle went missing, and he received a ticket for an unregistered motorcycle in the meantime, June 6.
Firefighters
According to Fire Chief James Seymour, firefighters responded to 28 incidents this week. Seymour shared details of the following incidents.
Firefighters assisted at a car accident at Fenimore Road and Brite Avenue June 3.
Firefighters assisted at a car accident on the Bronx River Parkway June 6
Firefighters found elevated levels of carbon monoxide in a Claremont Road house June 6. They shut the boiler system and ventilated the house. Con Edison determined the boiler was short-cycling and causing small burst of CO to enter the HVAC system. Service to the boiler and HVAC system was recommended.
Firefighters assisted at a rollover accident following a perpendicular collision of two cars at the intersection of Catherine and Mamaroneck roads June 7. The driver and passenger of the flipped car were able to self-extricate from the car.
This report covering police and fire department activity from June 3-7 has been compiled from official information.

This police report is sponsored by Scarsdale Security who does more than just security. Contact them about remote video for your home or business. Call 914-722-2200 or visit their website.