Police Report: Non-Toxic Lab Chemical Overheats at High School
Wednesday, 20 November 2019 09:10
Last Updated: Thursday, 21 November 2019 09:38
Published: Wednesday, 20 November 2019 09:10
Traci Dutton Ludwig
Hits: 2047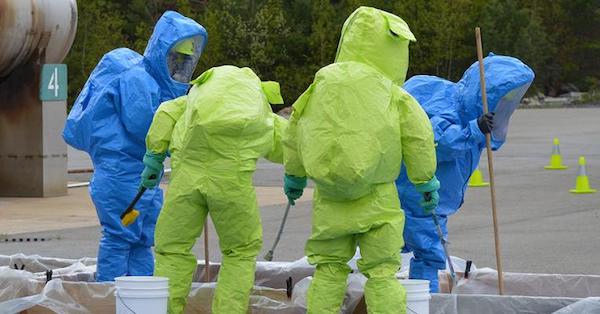 Fire: On Monday, Nov. 18, a lab fire at Scarsdale High School resulted in the school being evacuated for approximately 25 minutes during the school day. According to principal Kenneth Bonamo, the fire alarm was triggered during second period, around 9:39 a.m., by a laboratory chemical that was overheated in that classroom. The chemical was considered non-hazardous and was comprised of non-hazardous ingredients including mineral oil and inert thermoplastic rubber, according to the manufacturer's Safety Data Sheet.
Firefighters on site cleared the area of smoke before they allowed staff and students back into the building. The Fire Department did initial testing for volatile organic materials, and none were detected. However, upon their return into the building, staff and students reported smelling an unpleasant odor. The HVAC ventilation system automatically shut off during the evacuation, but it came back on for a brief time during re-entry before officials could manually shut it down again. Once it was turned back on, school officials, out of an abundance of caution, relocated classes in the science wing to the gymnasium and asked anyone who felt unwell to report to the nurse immediately.
Firefighters called in a Hazmat team to further evaluate the space. Classes continued as normal throughout the rest of the building outside the affected area.
Stolen property
On Nov. 14, a green Honda parked on Brittany Close for two days was determined to have been stolen from the Village of Mamaroneck on Nov. 13. The owner and Village of Mamaroneck police were notified. The car was impounded for follow-up.
Identity theft
On Nov. 12, a Seneca Road man reported he had been the victim of several identity theft incidents over the last month, including a fraudulent Verizon business phone account and charges against his Chase bank account.
On Nov. 14, a Ridgecrest West homeowner reported someone used her personal information to unlawfully open a fraudulent bank account. The homeowner closed the account and did not wish to pursue an investigation.
Homeless man
A homeless man allegedly went into a Popham Road office, asked for money and took some candy from a bucket on the counter before leaving Nov. 13. Police spoke with the man, and the man declined assistance.
At the door
A Chesterfield Road resident reported someone was banging on her back door and left when the door was not answered Nov. 12. Police canvassed the area for the person but could not find anyone who could have knocked on the door.
Key
Police helped a Walworth Avenue resident open her house door with a key after the key had jammed a few times Nov. 13. Police advised the resident to call a locksmith if her lock and key continued to give her problems.
Cars and roadways
A Honda CRV was found abandoned at Mamaroneck and Graham roads Nov. 12. It appeared to have been in an accident. Police contacted the owner, and the car was removed.
Following up on a report of an unsafe driver, police located a blue Mustang experiencing mechanical problems in the area of Post and Murray Hill roads and conducted a traffic stop Nov. 13. The car was deemed unsafe to drive, and police called a tow for it.
On Nov. 14, police placed a dead animal curbside on Mamaroneck Road and notified the sanitation department for pickup and disposal.
A Garth Road resident complained a parked car was blocking access to his driveway Nov. 14. Police contacted the registered owner, who subsequently moved the car.

A motorcycle apparently tipped over on Depot Place Nov. 15. Police picked it up as a courtesy.
A large pile of leaves was encroaching into traffic on Cushman Road Nov. 15. Police contacted the responsible homeowners, and they instructed their gardeners to move the leaf pile.
On Nov. 16, police notified the sanitation department for pickup and disposal of a dead raccoon on Boulevard.
Six car accidents were reported in the village this week.
Civil matter
A Broadmoor Road resident was disputing a bill with a landscaper, and the landscaper removed two plantings from the resident's property Nov. 12. Police advised the landscaper that the resident wished to terminate his contract and that the landscaper was no longer welcome on the resident's property. Police advised both parties to settle the matter in civil court.
Village code
Police dispersed kids playing basketball on Boulevard following a noise complaint Nov. 15.
Lost and found
On Nov. 12, a person turned into a wallet found in the village. Later that day, the owner contacted headquarters and picked up the wallet.
Firefighters
According to Fire Chief James Seymour, firefighters responded to 21 incidents during the report period. Seymour shred the following details.
On Nov. 13, firefighters helped Con Edison gain access to houses on Nelson and Sprague roads to shut gas so that Con Edison workers could start repairs.
Firefighters ventilated a house under construction on Lockwood Road Nov. 15. Prior to ventilation, improper use of a gas-powered saw caused elevated carbon monoxide levels in the house.
This report covering police and fire department activity from Nov. 12-17 has been compiled from official information.

This police report is sponsored by Scarsdale Security who does more than just security. Contact them about remote video for your home or business. Call 914-722-2200 or visit their website.