Police Report: Pedestrian Killed After Being Struck by Car at Fort Hill and Underhill Roads
Tuesday, 26 November 2019 15:11
Last Updated: Tuesday, 26 November 2019 15:30
Published: Tuesday, 26 November 2019 15:11
Traci Dutton Ludwig
Hits: 4154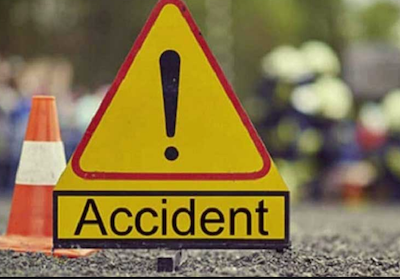 Accident fatality: On Friday, Nov. 22, at 6:10 p.m., Greenburgh Police responded to Fort Hill Road just south of the intersection with Underhill Road, in Edgemont, to investigate a pedestrian struck by a motor vehicle. Arriving police and EMS personnel came upon a 67-year-old female resident of Edgemont lying in the roadway. She had suffered injuries sustained from an accident with a 2014 Acura MDX that had turned onto Fort Hill Road from Underhill Road while traveling south. The operator of the MDX, a 49-year-old woman, of Edgemont, stopped and called 911. There were two other passengers in her vehicle, and none of the occupants of the vehicle were injured. The injured pedestrian was transported to Westchester Medical Center. She was admitted to the hospital but unfortunately succumbed to her injuries and passed away later that evening. An accident investigation is ongoing by Greenburgh PD detectives and traffic personnel. Anyone with information is asked to please contact the GPD Detective Division at 914-989-1725.
Felony arrest
On Nov. 20, Emily McGovern, 50, of Poughkeepsie, was arrested on a felony charge of third-degree grand larceny. McGovern is accused of stealing more than $41,500 in bank account funds from a 77-year-old relative through the fraudulent use of debit and credit cards. She was released on her own recognizance and ordered to appear in court on a future date. A temporary order of protection was issued in favor of the defendant who suffered a loss of funds.
DWI
On Nov. 24, Orlando Villa Vargas, 20, of Port Chester, was arrested on charges of driving while intoxicated (first offense), aggravated DWI with a blood alcohol level of .18 or more with no priors, aggravated unlicensed operation of a motor vehicle and having an open container of alcohol in a motor vehicle on a highway. Police noticed Vargas's 2004 Hummer stopped at the intersection of Mamaroneck Road and Palmer Avenue, with Vargas asleep at the wheel. Further investigation revealed that Vargas was intoxicated. He was subsequently arrested.
Dead on arrival
A 93-year-old Oak Lane woman died at home Nov. 23.
Scam
On Nov. 19, a Ridgedale Road woman reported that she had been scammed out of $1,010.48 after receiving a call from someone alleging to be a Con Edison employee. The caller alleged that the woman's account was past due and instructed the woman to purchase a Moneypak in the amount of $499.69 in order to pay the bill. After purchasing the Moneypak and remitting it to the caller, the woman received a second call from the caller indicating that additional money was owed. After purchasing and remitting a second Moneypak, the woman then received a third call demanding more money. At that point, the woman realized the requests for payment were a scam, and she notified police.
Stolen
A boy's silver mountain bike was stolen from the parking lot behind Immaculate Heart of Mary Church on Boulevard Nov. 21. According to the boy's mother, the boy was attending a religious class when the bike was stolen.
Shoplifting
The Popham Road CVS store manager called police to report that a known shoplifter was in the store shoplifting approximately 26 sticks of deodorant valued at $175.24 Nov. 21. The incident was recorded on surveillance video. Police are following up.
Criminal mischief
On Nov. 19, a real estate agent reported that three real estate "for sale" signs were defaced, damaged or removed from the property of a Normandy Lane house for sale over the past two months. One sign was found folded in half. One sign was removed from the property. One sign was tagged with a graffiti apparently written with a black Sharpie marker. Police said they would conduct extra ridebys of the property as a precaution.
Someone threw two rocks at a commercial building with a window facing Popham Road overnight Nov. 18. One rock shattered a window and made a hole in its screen. The other rock damaged a shutter.
Domestic matters
A Greenacres woman called police to report she was having an issue with her adult daughter over house upkeep Nov. 23. Police spoke both with both parties who agreed that they would each partake in housekeeping duties during the week.
A Fox Meadow mother said her daughter was misbehaving, and she wanted advice Nov. 23. When patrol arrived on scene, the mother clarified that she was not requesting assistance. Police provided her with contact information for family counseling resources.
Flashlight
A Huntington Road resident reported seeing a man walking on the street with a flashlight, possibly looking into cars, at 6:30 a.m., Nov. 20. Police investigated and determined the man was a taxi driver looking for house numbers in order to identify the house scheduled for a pickup.
Scofflaw
Police identified a white Mercedes-Benz with scofflaw status parked on East Parkway Nov. 20. The owner of the car returned while police were on scene, and police informed her that she owed $350 in unpaid parking tickets. She said she would rectify the matter immediately at Village Hall.
Police identified a gray 2007 Toyota Prius with scofflaw status, belonging to a Stratford Road woman, parked on Christie Place Nov. 21. The Prius had accumulated five unpaid parking tickets with a total of $650 in fines. Police towed the Prius to the department's impound lot.
Pedestrian struck
On Nov. 22, a 15-year-old Old Orchard Road girl was struck by a 2018 Mercedes-Benz while crossing the street diagonally, against the traffic signal, at Crane Road and Woodland Place, at 3:12 p.m. The 20-yerar-old Scarsdale driver said he attempted to stop but was unsuccessful. The girl was taken to the hospital for evaluation. The driver was not issued any summonses.
Cars and roadways
On Nov. 18, the highway department was notified about an uprooted tree resulting from a car accident at Mamaroneck Road and Barker Lane. According to the 57-year-old Mamaroneck driver, the accident occurred because she suffered from a headache and struck the tree. She complained of chest pain and was transported to the hospital for treatment.
A Mohican Trail resident reported a car was honking its horn in her driveway after dark Nov. 18. The driver of the car left before police arrived.
A man sleeping in his car in the 7-Eleven parking lot on Scarsdale Avenue at 4:45 a.m., Nov. 19, told police he got tired while driving home from work and decided to stop to rest.
Police closed an open manhole cover at Rugby Lane and Cambridge Road Nov. 19.
Police helped call a tow for a motorist with a flat tire on Post Road Nov. 19.
A motorist reported that a metal roadway plate had shifted out of place on Post Road Nov. 19. Police notified the highway department for correct reinstallation.
Verizon was notified about a dangling fiber optic wire on School Lane Nov. 19.
A Stratton Road resident reported a car was stopped but running on the street in front of his house at 9:30 a.m., Nov. 20. Police spoke with the driver who said he was driving to Massachusetts, got tired and stopped to rest on a side street.
Police removed a dead cat from a traffic lane on Post Road and placed it near the curb for pickup Nov. 20.
Wires fell on a Village leaf removal truck while the truck was on a job on Fayette Road Nov. 22. The wires were knocked down by a falling tree. Police contacted Con Edison for wire removal from the vehicle. Firefighters assisted. No injuries were reported
A car sustained two flat tires on Mamaroneck Road Nov. 22. Police stood by and directed traffic around the car until it was able to be towed to a garage.
Police issued parking tickets to cars parked on the grass on Wayside Lane Nov. 23.
Con Edison was informed about low-hanging wires on Sheldrake Road Nov. 23.
Police observed a car struck a fire hydrant on Post Road, damaging it and allowing water to flow into both traffic lanes at 4:15 a.m., Nov. 24. Police then observed the car leave the scene. The water department responded and turned off the valve to stop the flow of water.
Thirteen car accidents were reported in the village during the reporting period.
Village code
After a neighbor complained of baking dog left outdoors on Springdale Avenue Nov. 21, police went the alleged house and observed a dog outside. The dog baked a few times, police informed its owner of the neighbor's complaint. The owner brought the dog inside.
Some kids were dancing in a room above a garage on Heathcote Road and a neighbor complained of noise Nov. 22. Police spoke with the homeowner, and the homeowner instructed the kids to lower the volume of the music.
A window salesman going door-to-door on Oxford Road was informed he needed a permit to solicit in the Village Nov. 23.
On Nov. 23, police asked a Brewster Road homeowner to lower the volume of music at a child's birthday party after a neighbor complained of noise.
Lost dog
Police reunited a lost dog and its Boulder Brook Road owner Nov. 23.
Firefighters
According to Fire Chief James Seymour, firefighters responded to 33 incidents during the reporting period. Seymour shared details of the following incidents.
On Nov. 18, firefighters were dispatched to the high school because a science teacher had left non-toxic chemicals on the hot plate, and the chemicals started smoking and emitting a foul odor. Students and staff were evacuated from the school and a Hazmat team was called in as a precaution. Custodians and firefighters ventilated affected classrooms with small fans. No abnormal readings were detected, and the school was determined to be safe. Four students complaining of headaches were evaluated by Scarsdale Volunteer Ambulance Corps in the nurse's office. They refused further medical attention. The science wing remained closed for the day in order to allow for active ventilation.

Firefighters assisted with a rollover car accident on Mamaroneck Road Nov. 18. The driver self extricated and was evaluated by SVAC on scene. The highway department was notified about an uprooted tree resulting from the accident.
On Nov. 20, firefighters notified Con Edison about an outdoor gas odor from an excavation site on Norma Place. Firefighters were released from the scene after Con Edison workers arrived.
On Nov. 21, firefighters assisted at a two-car accident on the Hutchinson River Parkway.
On Nov. 21, firefighters assisted at a two-car accident on East Parkway involving a car that partially got stuck under a box truck.
On Nov. 23, firefighters assisted at a two-car accident on the Heathcote Bypass. Both cars ended up in the woods, and the occupants self extricated.
Smoke from a Morris Lane fireplace activated a smoke alarm in the house Nov. 24.
Firefighters arrived on scene, confirmed the fire had been extinguished and ventilated the house.
This report covering police and fire department activity from Nov. 18-24 has been compiled from official information.



This police report is sponsored by Scarsdale Security who does more than just security. Contact them about remote video for your home or business. Call 914-722-2200 or visit their website.