Police Report: Housekeeper Sees Two Men Attempting 3 a.m. Car Break-ins on Duck Pond Road
Wednesday, 05 February 2020 10:55
Last Updated: Wednesday, 05 February 2020 20:25
Published: Wednesday, 05 February 2020 10:55
Traci Dutton Ludwig
Hits: 1544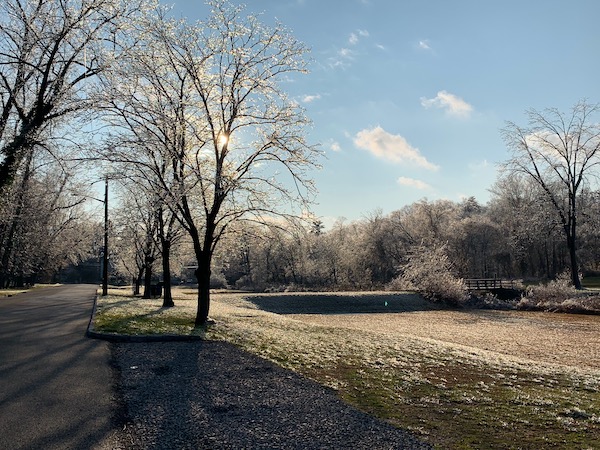 Attempted car break-in
A Duck Pond Road housekeeper woke up at 3 a.m., Feb. 1, and saw two men attempted to open doors of cars parked in the driveway, as well as jump the construction fence of a neighbor's property. The housekeeper pressed her car's lock/alarm button, and the men then ran away. She was unable to provide a description of them due to the darkness outside.
Rental car
On Jan. 30, an Avis rental car was reported stolen from the agency satellite location on Scarsdale Avenue. The car, a 2019 Jeep, had been rented by a 59-year-old Yonkers man on Dec. 29 and was due back on Dec. 30. Employees attempted to contact the renter by phone and mail with no answer received.
Attempted ID theft
On Feb. 2, a Donellan Road resident reported someone in Nicaragua attempted to obtain a cash advance from one of his accounts, but the bank blocked the attempt.
Domestic matter
A Garth Road man reported an ex-girlfriend was at his apartment and would not leave Jan. 30. The ex-girlfriend had already left when police arrived. The man said she had been calling and texting him excessively and she left two sets of his house keys on the stairwell before leaving. Police advised him on the procedure to get an order of protection if he does not feel safe. Police also spoke with the ex-girlfriend by phone. She said she stopped by only to return the keys and did not want any kind of confrontation.
Men in black
Two men dressed in black got out of a van in a Highland Road driveway Jan. 30. The homeowner called police. The men told police they were there to pick up a washing machine from their aunt who lived on the street. Apparently, they had pulled into the wrong driveway by mistake. The story was confirmed by the aunt.
Help
The Highway Department helped a driver retrieve cars keys that had fallen through a sewer grate on East Parkway Jan. 31.
Police checked the welfare of a Fox Meadow girl at the request of an out-of-state friend who was concerned about her wellbeing. The girl was okay and said she would follow up with professional help in the morning. Her parents were notified about the situation.
Arrest on warrant
On Jan. 30, police arrested Armando E. Dominguez-Rendon, 26, of White Plains, on the strength of a bench warrant issued for failure to answer vehicle and traffic summonses. Following his arrest, the defendant was released on his own recognizance and issued an appearance ticket for Scarsdale Village Justice Court, returnable Feb. 19.
Dispute
A driver reported she was in a line of cars on Innes Road waiting to pick up a child from school when a resident got agitated that her driveway was being blocked by the driver's car Jan. 29. The driver moved her car a bit in order to allow the resident to enter her driveway. At that time, the resident allegedly walked to the driver's car, and a verbal dispute occurred. The driver called police. Police advised both parties to avoid contact with each other. The driver said she would take care to no longer block driveways while waiting in similar school pickup lines.
Cars and roadways
On Jan. 27, a caller reported a large branch lying across power lines. Con Edison was notified.

Police helped a pedestrian cross Weaver Street Jan. 28.

Following up on several complaints about a parked car, police issued summonses to a car with Alaska plates parked overnight on Secor Road in violation of Village parking restrictions at 2:11 a.m., Jan. 29, and 2:09 a.m., Jan. 30.

Police notified the proper utility provide about a loose wire on Brook Lane Jan. 29.

Police directed traffic around a disabled car on Fenimore Road Jan. 29.

Police assisted Westchester County police directing traffic around a car accident that knocked down several road signs at Hutchinson Avenue and Meadow Road Jan. 30. The highway department was notified to replace the signs.

Police assisted WCPD with traffic control during a foot pursuit on Fenimore Road Jan. 31.

Police asked workers to move parked cars to one side on Butler Road to improve congestion Jan. 31.

Police assisted a driver with a flat tire to get to a safe place to wait for roadside assistance Jan. 31.

Police directed traffic around a disabled car and helped the driver move it from Fenimore Road to the public safety building's parking lot Feb. 2.

Police waited at the site of a disabled car on East Parkway until a tow arrived Feb. 1.

A parked car was idling on grass at George Field Park at 7 p.m., Feb. 1. Two people inside the car said they had stopped there to talk. Police issued the driver a summons for engine idling for more than three minutes and two other vehicle and traffic summonses.

Police issued a summons to the owner of a parked Jeep blocking a driveway on Madison Road Feb. 2.

Police helped a pedestrian cross Weaver Street Feb. 2.

A father was teaching his son how to drive in a church parking lot on Crane Road Feb. 2. A church employee expressed concern, and police advised the father and son to leave the private property.

Five car accidents were reported in the Village this week.
Village code
Police advised window salesmen that they needed a permit to solicit in the village Jan. 27.
Animals
A passerby was concerned for a School Lane dog's wellbeing because the dog was outside in the cold Jan. 28. Police spoke with the dog's owner who said the dog had been let outside for some fresh air. Everything was in good order with the dog.
Village code
A neighbor complained of noise coming from a Ferncliff Road house Jan. 28. Police informed the resident who said he was using new stereo equipment in the garage and would turn down the volume.
Police dispersed kids from Chase Road Park after dark Feb. 1.
Lost and found
A passerby found a ring on East Parkway and gave it to police for safekeeping Jan. 27.
A Rock Creek Lane woman advised that she found a wallet in her backyard Jan. 27. Police attempted to contact the owner with negative results. Police vouchered the wallet for safekeeping.
On Jan. 28, a caller reported losing a small red purse containing cash and documents somewhere between Village Hall and the downtown area.
Police found a wallet on Ridgecrest North and returned it to its owner Feb. 2.
Firefighters
According to Fire Chief James Seymour, firefighters responded to 19 incidents during the reporting period. Seymour shared details of the following incidents.
On Jan. 29, firefighters assisted with a two-car car accident on the Bronx River Parkway and Fenimore Road. Scarsdale Volunteer Ambulance Corps took one occupant of one car to the hospital for injuries.
On Feb. 29, firefighters assisted with a car accident on the Hutchinson River Parkway. Empress Ambulance took one person to the hospital for injuries.
On Jan. 29, a Mamaroneck Road school reported a sewer odor coming from the basement and traveling throughout the school. It was determined that a janitor had cleaned up vomit and urine from the ground floor and dumped it in the sump pump in the basement. School administration was advised to contact a plumber to make sure the sump pump and sewer system were not backing up. Additionally, Con Edison was called to investigate a gas odor near the furnace. No gas leak was detected.
On Jan. 31, firefighters shut has and electricity to an improperly igniting gas stove in a Birchall Drive house. Con Edison was also called about a gas leak detected near a gas valve inside the house.
An open gas valve on an Elm Road barbecue grill was leaking gas Feb. 1. Firefighters called Con Edison and shut off the valve.
This report covering police and fire activity from Jan. 27 – Feb. 2 has been compiled from official information.

This police report is sponsored by Scarsdale Security who does more than just security. Contact them about remote video for your home or business. Call 914-722-2200 or visit their website.