Police Report: Keeping Residents Safe, Police Enforce Social Distancing at Parks and School Fields
Wednesday, 01 April 2020 13:30
Last Updated: Wednesday, 01 April 2020 13:39
Published: Wednesday, 01 April 2020 13:30
Traci Dutton Ludwig
Hits: 973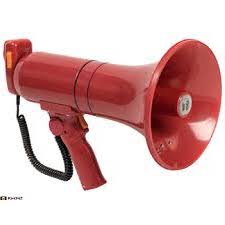 In order to enforce social distancing, police dispersed a group of teenage boys who were found to be playing basketball in a Boulevard park March 26. Later that evening, on Reynal Crossing, police came across a group of adults who were leaving a birthday party. Police admonished all of the adults for violating the current shelter in place order that has been issued in response to the coronavirus pandemic. All adults who had gathered for the party left the scene and returned to their respective houses.
On March 27, police dispersed numerous people, of various ages who had gathered on high school grounds to hang out and walk the track. Police re-tied barrier tape that had been placed in front of the entrance to the track and put warning cones back in place. Numerous signs were present, indicating that school fields are closed. About an hour later, police returned to the high school and found a group of teens on bicycles on the football field, not practicing social distancing and engaging in repairing one of the bicycles. Police reminded the teens about social distancing orders and the closure of school fields. They complied with police instruction and dispersed. For a third time on March 27, two hours after admonishing the bicycle riders, police returned to the high school to disperse people who had gathered there in violation of social distancing orders. Police used a patrol car's public address system to make an announcement of dispersal. All people complied and left school grounds.
Dead on arrival
A 91-year-old Fenimore Road man passed away at home March 27.
Harassment
On March 24, a lawyer based ion Scarsdale and Manhattan reported one of her clients was harassing her. She said she had been experiencing a poor client/attorney relationship with this client, and the client had been visiting her Manhattan office on a daily basis, attempting to discuss matters unrelated to the legal work being performed for him. Upon the onset of social distancing related to pandemic precautions, communication was performed through email. The attorney told police she was concerned about the client's use of aggressive language in emails. Police advised her that this was a civil matter and also advised her to additionally report the matter to New York City police.
Assistance rendered
At 4:45 a.m., March 25, a Drake Road caller said he had been engaged with someone in an online video game who told the called he might get "swatted." According to the caller, he had a disagreement with another gamer in a chat room, and that gamer said he would call the police and say that the caller had a hostage. This threat was not based in fact. The caller said he did not personally know the gamer, and the gamer might live in another country. Police advised the caller to avoid further contact with the unknown gamer.
Civil matter
A DeCicco's Marketplace employee called police to report a civil incident regarding a Garth Road customer who failed to pay for a grocery delivery March 27. According to a store employee, the customer placed the order, for $88.65 worth of groceries, with the store manager. She told the manager she would pay for the groceries with a credit card or cash when the groceries were delivered. The store has made numerous calls to the customer to collect pay and the customer failed to call back. Police called the customer and left a message.
Construction
On March 28, police went to three construction sites – on Southwoods Lane and Mamaroneck and Brown roads – to disperse workers and enforce codes. Only the workers on Mamaroneck Road were allowed to continue working because they had received emergency permission from the building department to complete waterproofing efforts in an unfinished structure in order to keep the structure safe. The job foreman assured police that his workers understood they needed to practice social distancing while completing the work.
Cars and roadways
On March 23, police called a tow for a disabled vehicle at Mamaroneck Road and Crossway.
Police checked on a BMW parked in Freightway Garage with its engine running March 23. They contacted the registered owner who responded to the garage and turned off the car.
Police notified the water department about a possible water main break on Secor Road March 24.
Police notified Verizon about a low-hanging fiber-optic cable over Walworth Avenue March 24.
A person contacted AAA about a malfunctioning car alarm on Nelson Road, according to police, March 25.
The highway department was informed about a broken tree branch dangling over Quentin Road March 27.
A reported offensive odor on Tisdale Road was determined to be caused by wet mulch March 27.
A man making noise in his car parked on Greenacres Avenue, on March 28, was determined to be a food delivery driver who had pulled over to eat his own dinner after making a delivery. He was talking on the phone to a friend and did not realize the noise might have been disturbing nearby residents.
No car accidents were reported in the village this week.
Noise
Banging inside a Garth Road store, which was heard by the owner over CCTV monitoring, was determined to be caused by noise in heating pipes at 10:30 p.m., March 25.
Animals
On March 26, a Birchall Drive resident stated she caught a loose dog and was holding it at her house. Police provided her with the number of New Rochelle Humane Society.
On March 27, police encouraged a wild turkey to leave the roadway after a caller reported a turkey in the intersection of Kent and Fox Meadow roads. Thirty minutes later, the turkey was again seen in the roadway – this time, it was observed to be lying down. Police investigated the bird and deduced it was resting, as it appeared to be neither sick nor injured. With some encouragement, the turkey moved out of the roadway and went on its way.
Lost and found
A person walking in village center found a debit card on the ground and gave it to police for safekeeping March 26.
Firefighters
Fire Chief James Seymour reported that firefighters responded to 19 incidents during the reporting period. He shared the following details.
On March 28, firefighters assisted at a car accident on the Hutchinson River Parkway.
On March 28, firefighters responded to a possible chimney fire at Brewster Road house. Upon arrival, the homeowner advised of sparks coming from the fireplace flue and smoke coming from an interior wall adjacent to the brick chimney. The homeowner also said he had extinguished a fire in the firebox prior to firefighters' arrival. Firefighters determined the fire was out in the firebox, and they checked for extension in the walls of all three floors and basement. No extension was found. Firefighters advised to have the chimney and fireplace serviced before using it again.
On March 28, firefighters responded to Scarsdale Congregational Church for a reported problem with the stove. Upon arrival, a member said she had used the stove and was unsure if it was turned off properly, due to a malfunctioning knob. Firefighters checked to make sure stove function was off.
On March 29, firefighters assisted other agencies with a commercial restaurant fire on Central Avenue. Specifically, firefighters helped by laddering the affected building and setting up aerial equipment to fight the fire, which was located in the kitchen's rooftop hood vent system.
This report covering police and fire department activity from March 23-29 has been compiled from official information.

This police report is sponsored by Scarsdale Security who does more than just security. Contact them about remote video for your home or business. Call 914-722-2200 or visit their website.