Over $50,000 in Watches, Jewelry and Bags Stolen from Deerfield Lane Home
Thursday, 06 August 2020 10:55
Last Updated: Thursday, 06 August 2020 13:22
Published: Thursday, 06 August 2020 10:55
Traci Dutton Ludwig
Hits: 2503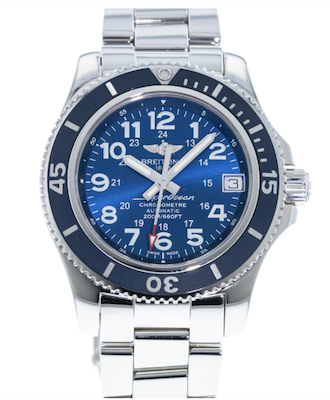 Burglars appear to be preying on Scarsdale homes while residents are out. This week, there were three burglaries reported.

Deerfield Lane residents returned home to find their house had been entered sometime on August 1. They reported the incident on Sunday August 2 at 3:30 pm. One of two glass panels in the front door had been removed from the frame, and burglars entered through the front door. The house was in disarray and an antique desk was damaged. Drawers and jewelry boxes were thrown around the bedroom. Missing were over $50,000 in watches, jewelry and bags including a Baume and Mercier watch valued at $8,000 a Panerai watch valued at $7,500, a Breitling watch valued at $5,000, a Rolex watch valued at $8,000 and an 18 karat Peruvian gold necklace worth $10,000. Also missing were Louis Vuitton, Carolina Herrera, Gucci, Goyard, Chloe and Valentino handbags.
Police responded to a burglar alarm on Normandy Lane at 1:35 am on August 2 and found the front door ajar and evidence that it had been forcibly opened. The door was kicked in, resulting in substantial damage to the door frame and lock. Police checked inside and found that it appeared to be rummaged through. Police contacted the homeowners.
A housekeeper reported a burglary on Brookby Road occured sometime between August 1 and 3. As with the Normandy Lane home, the front door was kicked in and damaged.

Theft

On July 31, a Heathcote Road resident reported that while preparing to move from her house, she noticed a jewelry box containing three diamond necklaces and stud earrings, with a combined value of approximately $5,500 was missing. She said the theft occurred sometime between July 21 and July 25. The woman said that during that period of time, numerous people, whom she met from Facebook Marketplace, had access to her home to pick up items they had purchased. She believes one of these individuals most likely stole the items while she was distracted with details regarding her move.
Car Vandalized

A Yonkers woman reported that the front passenger window of their 2008 Honda was shattered sometime on July 27, 2020. The owner parked the car on Nelson Road in Scarsdale at 10 am on July 27 and when she returned at 7:19 pm she discovered the damage. It did not appear that the perpetrator attempted to steal anything from the car and nothing was missing. A cloth that was found on the ground next to the car was tagged as evidence.
Bicyclist hit

On July 27, a driver reported striking a16-year-old girl on a bicycle "while trying to slowly pass her" on Mamaroneck Road near Deerfield Lane. The bicyclist allegedly impacted the side of the driver's car after she hand signaled that she was going to make a left turn and proceed to begin the turn without making sure she was clear. The bicyclist was conscious and breathing when police and firefighters arrived. Scarsdale Volunteer Ambulance Corps attended to her injuries and transported her to White Plains Hospital Center for treatment.
Identity theft

On July 27, a Garden Road woman reported fraudulent accounts were opened in her name, and an unknown person made two fraudulent withdrawals from her Chase bank account for $2,500 each. Additionally, someone changed the woman's mailing address and changed her Verizon password so that calls to her phone would be directed to two other numbers.

On July 31, a Greenacres Avenue woman reported someone filed a fraudulent unemployment claim in her name.
Harassment

A Quaker Ridge woman reported that her ex-boyfriend was calling her at all hours of the night and sending unwanted flowers, pictures and cards July 29. Police advised her to speak with her phone carrier about blocking his number. She wanted to report the incident for documentation purposes only.
Air quality

On July 27, a Lee Road resident reported a neighbor was doing a construction projects and the workmen were creating a large amount of dust in the neighborhood. Police arrived on scene and did not observe any dust. They addressed the resident's concerns with the contractor.
Machete

White Plains police advised receiving multiple reports of a man with dreadlocks waving a machete at passing motorists on Walworth Avenue at 6:15 a.m., July 29. WPPD advised the man might have walked into Scarsdale. Scarsdale police canvassed the area for the man but did not locate him.
Package

A Palmer Avenue resident called police to report finding a box in her garage "covered on all sides with black tape" July 29. She said she had left her garage open earlier in the day and later noticed the box had been left there by an unknown person. Police arrived on scene and observed a black cardboard box taped on only two sides with an average amount of tape, such as to properly seal the box for a postal shipment. Police asked the woman if she was expecting any packages or deliveries. She said "no." Police proceeded to carefully pick up the box and examine all sides. At this point, it became apparent that a shipping label addressed to the woman was affixed to the box. Upon delivery the box had been placed face down in the garage, thus obscuring the shipping label. Police advised the woman to keep her garage door shut in the future to avoid concerns of deliveries left in the garage.
Suspicious

Police received a report of two individuals "pulling on car door handles" in the area of Hillair Circle at 2:30 a.m., July 31, before fleeing into the woods. Police canvassed the area for the suspects but did not find anyone.

At 3:45 a.m., July 31, a Greenacres Avenue resident reported seeing a man in a gray hooded sweatshirt on his driveway near his car. The man left in the direction of Greenacres Avenue. Police canvassed the area for the suspect but did not find anyone.

Two girls walking on Crane Road called police to report a 30-40 year-old, dark-haired, white man in a black Honda Pilot appeared to be following them and recording them on his cell phone Aug. 1. The man allegedly drove back and forth past the girls several times, holding his cell phone up in a manner that suggested he was taking video. The car eventually drove away toward Stonehouse Road, as the girls were reporting the matter to an officer who was dispatched to the scene.

A Franklin Road man reported someone rang his doorbell at 10:45 p.m., Aug. 2. He suspected it might have been "kids playing a prank." While canvassing the area, police encountered a boy on a bicycle. He said he had been visiting a friend and was on his way home.
Pandemic guidelines

On July 31, police advised a large gathering of people on Roosevelt Place to maintain social distancing and wear face coverings.
Dog hit

A caller reported an elderly driver struck a dog on Walworth Avenue Aug. 1. The dog reportedly ran away followed by its owner after the accident. A one-foot-wide dent was observed in the passenger side of the car. Police contacted the owner who said she brought the dog to an animal hospital for treatment. Police helped the dog's owner and the driver exchange contact information.
Cars and roadways

On July 28 and 31, police helped a pedestrian safely walk on Weaver Street to a sidewalk area.

Patrol secured a loose manhole cover on Hathaway Road July 29.

Police called an electrical service provider to repair a flashing traffic light on Mamaroneck Road July 29.

A tree fell on private property on Autenreith Road July 29.

The highway department removed a large fallen tree branch from Rock Creek Lane July 30.

Police notified Verizon about a fallen wire at Brewster Road and Sage Terrace July 30.

A driver reported her car's side bumper brushed against the bumper of another car at Fenimore Road and Post Road July 30. No damage was sustained.

A driver told police she forgot to put her car in park while parking her car on Depot Place July 30. This caused the car to drive over the curb and come to a halt in the grass. No property damage or injuries occurred. There was no sign of impairment with the driver. Police helped the driver get her car back onto the road.

A water meter on Sheldrake Road was reported to be "gushing water" July 31. Police dispatched the water department for repair.

A car ran out of car at Fenimore and Fox Meadow roads July 31. Roadside assistance was notified, and police stood by to direct traffic in the meantime.

While a motorist with a disabled car was waiting for a tow on Mamaroneck Road, police set up a flare pattern to assist with visibility July 31.

A Bee Line bus was involved in an accident at Post Road and Wayside Lane July 31. No injuries were reported.

Five car accidents were reported in the Village this week.
Civil matter

A pool contractor reported that a Horseguard Lane woman hired him to drain her pool and install a new motor for the pool heater July 31. They allegedly agreed on a price of $1,000. After draining the pool, the woman paid the contractor $600 and instructed him to return a few days later to install the motor. When the contractor arrived at the house to finish the job, the woman informed him that she had already hired another contractor to install the motor. The first contract wanted to receive a remaining payment of $400, as he alleged they had agreed. Police advised him it was a civil matter, for civil court.

A Popham Road man reported a worker from his house left a car parked in the backyard after removing the license plates and registration sticker from the car July 31. The incident allegedly occurred after the worker had a falling out with another worker on scene. Police confirmed that the car was not stolen. The man said he would handle the matter civilly.
Village code

A Valley Road resident complained of noise and a large gathering on her street at 1 a.m., July 31. Arriving on scene, police encountered more than 25 people and what appeared to be film production equipment. People on scene described the scenario as "an 11-year-old's film project." Police asked if the group had a permit for the project. A person said someone had called headquarters about it, but they did not have a permit. Police advised the group that they needed to have a permit to continue the project. The group packed up their equipment and left.

On July 31, police issued a Greenacres Avenue landscaper a summons for using a gas-powered blower in violation of Village code.

Based on a noise complaint, police advised a Tompkins Road homeowner to lower the volume of music playing in his house Aug. 1.

Based on a noise complaint, police advised a Heathcote Road homeowner to lower the volume of music playing during a small celebration gathering Aug. 2.

Police notified Verizon about a low-hanging wire on Circle Road Aug. 2.
Lost and found

On July 27, a person came to headquarters to report losing a license plate somewhere in the Village.

A woman found a wallet containing cash and credit cards in a Palmer Avenue parking lot July 29. She brought it to police headquarters. Police located the owner of the wallet and returned it.
Firefighters

A car's engine compartment caught fire and became well involved in the fire at Oxford and Cambridge roads July 29. Firefighters secured a water source and successfully extinguished the fire. They applied absorbent to the roadway and stood by for a tow. Police provided traffic control and determined that the driver lost control of the car, struck the curb and "heard sounds" from the undercarriage as the car drove over curbing stones. Most damage occurred in the car's front end.

On July 29, firefighters responded to a Sage Terrace house on the report of an extinguished dryer fire that had occurred in the drum. Firefighters confirmed the fire was fully out, and the resident was advised to replace the dryer.

Firefighters assisted with a car accident on the Hutchinson River Parkway July 30.

Firefighters assisted a Sheldrake Road homeowner redirect a high-pressure water leak from a defective gate valve July 31. They used household items provided by the homeowner to channel water away from the house and onto the street while waiting for water department personnel.

Firefighters assisted with a one-car accident on the Hutchinson River Parkway Aug. 2.

On Aug. 2, a smoke scare was the result of a problem with a Carthage Road air handler. Firefighters shut down power to the unit and advised the resident to call for repair.
This report covering police and fire department activity from July 27 – August 2 has been compiled from official information.

This police report is sponsored by Scarsdale Security who does more than just security. Contact them about remote video for your home or business. Call 914-722-2200 or visit their website.