Police Report : Mt. Vernon Man Charged in February Trespassing Incident at IHM School; Another Pedestrian Hit at Dangerous Popham Rd Intersection
Wednesday, 11 November 2020 13:58
Last Updated: Wednesday, 11 November 2020 18:36
Published: Wednesday, 11 November 2020 13:58
Traci Dutton Ludwig
Hits: 1507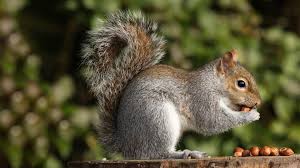 Arrested: On Nov. 4, police arrested Donald M. Bennett, 61, of Mount Vernon, on a charge of third-degree criminal trespassing. Bennett is accused of unlawfully entering Immaculate Heart of Mary School and staying in the school at some point in the past, after deceiving a staff member about his purpose for entry. The original trespassing offense was reported by IHM staff on February 28. Police conducted the arrest after Bennett appeared in Eastchester Town Court for another unrelated arrest in Eastchester Nov. 4. Bennett was released on his own recognizance, pending a future court date of Nov. 18.
On Nov. 4, defendant Alexis Portilla, 55, of New York City, presented himself at headquarters to answer a charge of fourth-degree stalking, with intent to cause mental or emotional harm. Based on investigation leading to this charge, it was determined that Portilla contacted the complainant on several occasions via text messages and emails that contained material that prompted her to fear for her physical safety and endure stress and anxiety. Despite the fact that the complainant made it clear that she wanted communication to cease, Portilla continued to contact her. As a result of this investigation and the subsequent listed charge, police arrested Portilla at headquarters and released him on his own recognizance, pending a future court date.
Pedestrian struck
Another pedestrian was struck in the Village this week, on Nov. 6, shortly before noon, at the intersection of Popham and Garth roads. A work van hit the pedestrian – a 69-year-old Garth Road man – in the crosswalk while turning left from Depot Place onto Popham Road. The crosswalk was displaying a "walk" signal when the accident occurred. Scarsdale Volunteer Ambulance Corps tended to the pedestrian and treated an abrasion to his knee. The driver of the van – a 38-year-old West Harrison man – was issued two summonses: first, aggravated unlicensed operation of a motor vehicle due to a license suspension, and second, failing to yield to a pedestrian.
Car break-in
An unlocked, parked car in an Old Lyme Road driveway was broken into overnight, and approximately six dollars was discovered missing the morning of Nov. 3.

Police came across a parked car with its glove box open and the car alarm sounding on Secor Road Nov. 7. The car's owner said he did not leave the car that way. He checked the car and did not think anything was stolen.
Identity theft
A Wynmor Road resident reported several fraudulent accounts were attempted to be opened in his name Nov. 2. The resident also said a fraudulent attempt to claim unemployment benefits also occurred. All attempts were flagged as suspicious and did not go through.
On Nov. 3, a Heathcote Road man reported a fraudulent checking account was opened in his name at Key Bank on Nov. 1. He requested a police report to be able to close the account with Key Bank.
On Nov. 5, a Rock Creek Lane man reported 61 Social Security checks that he was supposed to have received were being deposited into a fraudulent account since 2015. The total amount of money lost, over the years, amounted to $157,990. He discovered the crime after receiving a letter from Social Security that one check had been returned to SSA.
On Nov. 6, a Murray Hill Road caller reported fraudulent purchases were made using an Internet Citibank account, and merchandise was being shipped, via her FedEx account, to an address out of state. Charges amounted to approximately $380.
Harassment
An Old Lyme Road resident reported that a woman whom he had been helping was demanding money from him Nov. 4. According to the resident, the woman said if the resident did not give her $80, she would send her friends to come over and get it. The resident asked police to perform extra ridebys.
On Nov. 7, an Edgewood woman reported receiving 11 calls from an unknown person with a blocked number. On the occasions when she has answered the phone, an unknown male voice stated, "Hey, baby." Police advised the woman to tell the caller she has called the police and does not wish to receive his calls, if the caller calls again.
Dispute
Two Popham Road restaurant employees got into a verbal dispute over their workload, deliveries and working hours Nov. 4. They said it is an ongoing issue. Police attempted to contact the business owner to ask that the dispute be addressed from a supervisory perspective, but the owner did not answer the phone. The employees were advised to find a better way to work through the problem in the meantime. Later, the business owner called headquarters and said he would address the matter.
Prank
A Chesterfield Road resident reported receiving a prank text message Nov. 2.
Concern
On Nov. 7, a Lyons Road woman reported concern over what she thought was a camera in a neighbor's window pointed at her backyard Police looked at the object in question and identified it as a chime, not a camera.
A Fenimore Road resident saw a car in her driveway and was afraid to approach the driver because she did not recognize the car Nov. 7. Police spoke with the driver who said he was a friend of the resident and he was dropping off food as a courtesy. The resident confirmed she knew the friend.
Solicitor
A Walworth Avenue resident reported an unknown person rang is doorbell and asked for a donation to an unknown organization based in Chicago Nov. 3. Police canvassed the area for the solicitor but did not encounter him.
D.O.A.
A 92-year old Brite Avenue man passed away in his sleep Nov. 5.
Cars and roadways
Verizon was notified about separate incidents involving fallen wires on Heathcote Road and Weaver Street Nov. 2, Police also removed fallen branches from Heathcote Road that day.
A tent got loose and was blowing around on Christie Place Nov. 2. Police went to the scene to provide public safety and noted that an employee taken control of the tent and was securing it.
Police notified Con Edison about a fallen wire on Chesterfield Road Nov. 2.
The highway department removed fallen branches from Eton Road and Windmill Lane Nov. 2.
A car sideswiped a parked vehicle on Cohawney Road and caused the side mirror to break off Nov. 2.
Cohawney Drive residents complained about a U-Haul truck parked on the street for at least one day Nov. 4. Police spoke with a homeowner who said her brother was using the truck to move furniture. At police request, she asked him to park it in her driveway to eliminate disturbance for neighbors.
Police notified Verizon about fallen wires on Elmdorf Road Nov. 4.
Police spoke with a driver accused off scofflaw, for an accumulation of unpaid parking tickets, after the driver's car was observed on East Parkway Nov. 4. The driver said he would rectify the fines with Village Hall that day.
A caller said she thought she saw a USPS van being driven by a person who was not in uniform on Cartage Lane, and she found this odd Nov. 5. Police canvassed the area for the van but did not locate it.

Teens in two idling SUVs on White Road told police they had stopped to have a conversation Nov. 5.
Police noticed a car without illuminated headlights or taillights driving on Mamaroneck and Brookby roads at 7 p.m., Nov. 6. Police helped the driver turn on the lights to make the car roadworthy.
Police pushed a disabled car off Popham Road and onto Church Lane South to await a tow Nov. 7.
Police stood by and directed traffic around a disabled car while a tire was changed on Hutchinson Avenue Nov. 7.
Animal
A caller complained about a possible sick squirrel on Roosevelt Place Nov. 3. Police went to the scene and did not see any sick animals. Police spoke with a custodian of Edgewood School who said the squirrel in question has been observed in the area for about a month. The custodian said he squirrel appeared healthy because it was eating and growing.
Noise
Neighbors complained of loud music coming from a Fayette Road house Nov. 6. A bar mitzvah was taking place for less than 50 people, with everyone wearing masks. Police told the homeowner and party planner to lower the volume of music, but the homeowner shut off the music.
A Wildwood Road family was listening to loud outdoor music in the backyard, and neighbors complained Nov. 6. Police advised the family, and they lowered the volume.
Adults talking loudly on Jefferson Road were asked to keep their voices down after neighbors complained Nov. 6.
Noise at a Hamilton Road gathering was not deemed to be excessive, despite a neighbor's complaint, Nov. 7. However, the host was advised to follow social distancing and mask guidelines.
After numerous reports of a loud bang in the area near Fox Meadow Road and Highland Way Nov. 7, a witness told police that he saw a group of kids light a firework and run away. Police looked for the kids but did not find them.
Police reminded an Aspen Road resident about noise ordinances following a complaint about the resident's wood cutting project Nov. 7.
Lost and found
A passerby found a car key at Catherine and Kelwynne roads Nov. 8. Police vouchered it for safekeeping.
This report covering public safety activity in the Village from Nov. 2-8 has been compiled from official information.

This police report is sponsored by Scarsdale Security who does more than just security. Contact them about remote video for your home or business. Call 914-722-2200 or visit their websiteThis police report is sponsored by Scarsdale Security who does more than just security. Contact them about remote video for your home or business. Call 914-722-2200 or visit their website.