Police Report: Pit bull Bite, Recycling Containers Stolen, Kids Receive Scam Emails
Wednesday, 10 March 2021 16:15
Last Updated: Thursday, 11 March 2021 14:22
Published: Wednesday, 10 March 2021 16:15
Traci Dutton Ludwig
Hits: 1224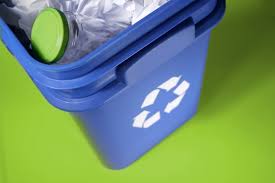 Stolen: On March 3, a Black Birch Lane resident reported two recycling containers were stolen from outside his house. According to the description, one was red, and one was blue. He later looked at a security doorbell camera and noticed a white car park in front of his house. The footage showed a white man, with dark hair and sunglasses, pick up the boxes and place them in his car.
Scams
On March 1, a Kent Road woman reported that her two daughters received almost identical emails from unknown senders stating that the daughters visited an adult website and their web cams were compromised. One of the emails contained a personal password that was correct. The email sender requested money in exchange for deleting any and all alleged videos captured with the alleged compromised web cam. Police advised the woman that this appeared to be a scam and to block the senders. They also advised her to change any passwords contained in the email.
Identity theft
On March 2, a Myrtledale Road resident reported an unknown person opened two fraudulent AT&T accounts in his name in October 2020. The accounts amassed approximately $2,000 worth of charges – in equipment and usage.
A Colonial Road man reported receiving alleged information from the IRS regarding an economic impact payment and the activation of rebate credit card March 3. The man was not sure if it was a scam; so he reported it to police while following up with the IRS.
On March 4, a Norma Place man reported someone requested account access to his American Express card and changed online account information. Amex fraud department notified him and closed the account.
Fraudulent unemployment claims
This week, thirteen residents reported that unknown people filed for fraudulent unemployment claims in their names. The various incidents were unrelated.
Dispute
A supervisor at a Chase Road establishment had a dispute with a co-worker over a schedule change March 3. The co-worker left before police arrived, but the supervisor wanted to document the incident.
Suspicious
On March 1, a Tunstall Road woman reported that a man in his 50s wearing an orange hat pulled up in front of her house and began yelling. She could not make out what he was yelling, but she found the incident suspicious and called police. He was gone when police arrived.

A Garden Road woman reported a contractor, from a truck with a Precision Pipeline name printed on it, came to her house unexpectedly March 2. She was not expecting a service call, so she called police. Police canvassed the area but did not find the truck.
A Chase Road business owner reported three men attempted to enter his location and "refused to lower their masks before entering," and the owner found this suspicious March 2. While police were on scene, the three men were stopped and questioned regarding an unrelated investigation; so they were identified.
A caller reported a man with dark clothing and a backpack was "dipping in and out of driveways" in the area of Kingston and Montrose roads March 3. They canvassed the area but could not find him.
An Aspen Road man reported an unknown man at his door at 9:15 a.m., March 5. He forwarded doorbell camera footage to police for investigation. Police canvassed the area and located the man pictured in the footage. The man was a Scarsdale water department employee. He said he rang the bell on official business to check water meters.
A caller reported a man at Mamaroneck and Post roads "for over an hour" March 7. The caller thought this was strange. Police spoke with the man, and he said he was just listening to music. Nothing was deemed suspicious.
Credit card
A man said he went to a Scarsdale Avenue restaurant asking for a credit card that he thought he had left behind March 2. The restaurant manager alleged the man was trying to "claim a credit card that did not belong to him," according to the police report. The man then left the restaurant. Police caught up with him on the street, He said he had gone to the restaurant to claim a lost credit card, but once he realized the card was not there, he left. According to the police report, the man was described as a tall black man wearing a red jacket.
Intoxicated
Eastchester police requested assistance with an intoxicated woman on Garth Road at 3:20 p.m., March 7.
Civil matter
A Barker Lane woman reported a neighbor received an oil delivery, and some oil spilled onto her property March 1. An employee confirmed the spill of several gallons on the property line. The employee stated that initial cleanup was performed, with additional cleanup to occur in the following days. The employee also verified that a report had been created with the Department of Environmental Conservation, for oversight purposes.
Fallen trees and branches
On March 1, firefighters were called to check a Haverford Road house after a tree fell on it. The tree made contact with house on the rear side corner, causing damage to a window, the eaves and the gutter. No structural damage to the house was observed. Firefighters did not observe any structural damage to the house. They advised the homeowners to contact their insurance company. The building department was informed for follow-up.
On March 1, a caller reported a tree fell, partially blocking Autenreith Road. Police taped off the area and informed the highway department for follow-up.
On March 2, at 3 a.m., the highway department was informed about a fallen branch dangling in wires on Popham Road.
A tree fell on wires on Ferncliff Road March 5. It fell on another tree if a different homeowner's yard. Police notified Con Edison and the homeowners. The highway department removed the fallen tree to clear passageway for pedestrian traffic.
Accident
A car accident involving a Scarsdale police car impacting a snow embankment occurred on East Parkway at 6 a.m., March 8. It caused front end and undercarriage damage. No injuries were reported.
Cars and roadways
On March 1, police taped up fallen wires on Meadow Road and notified Verizon.

Police helped organize a tow for a driver with a disabled car on Palmer Avenue and Mamaroneck Road March 1.
On March 1, police taped up fallen wires on Post and Carmen roads and notified Verizon.
A caller reported a dead animal on Bypass March 1. Police canvassed the length of Bypass and did not see any dead animals. However, patrol did find a large piece of trash on the road, which could have been mistaken for a dead animal. The trash was removed.
A caller reported a white Toyota Rav 4 had been following him for "an extended period of time" March 1. The caller pulled over on Park Road, and the Rav 4 allegedly turned around and left via Mamaroneck Road. Police canvassed the area but did not see the Rav 4.
A minor car accident occurred on East Parkway March 3. Police helped the drivers exchange information.
A driver reported a truck printed with the name "Compass" was on Heathcote Road with "an open back door with items falling out" March 3. Police canvassed the area and did not see the truck or any debris on the road.

On March 3, a Tunstall Road resident reported an ongoing issue with a driver in a white Toyota yelling out the window.
A Heathcote Road caretaker stated a white Toyota parked in a rear parking lot without permission March 3. The caretaker said as soon as she approached the Toyota, it drove away. She followed the car until it turned onto Morris Lane. Police advised her to call them if the car returns.
Police moved fallen construction fencing out of Popham and Overhill roads in early morning March 4. Later, at 4:30 a.m., it blew over again, and police notified the construction company responsible for the fence.
Police notified Verizon about a fallen phone wire on Overhill Road March 5.
A box truck was stopped at Olmsted Road and Hickory Lane March 5. The driver said he was attempting to deliver cargo but could not proceed because his cell phone died and he needed it for navigation. He also said the charging port in the delivery vehicle was not working; so he could not charge his phone. Police offered to charge his cell phone to a reasonable battery charge, so the driver could continue on his way.
Police dispersed two people in a parked car in an Ogden Road parking lot March 5. They said they had stopped to talk. Police informed them the lot was for authorized vehicles only.
Dog bite


A Pit bull terrier dog bit another dog and a Hemlock Road man on Edgewood Road March 4. The man's finger was injured, and an ambulance was requested to take him to Westchester Medical Center. Bit wounds were also observed on the bite victim's dog. Police are following up.
Animals
On March 3, a Stratton Road resident reported that a sick or injured rabbit was on her property. Upon arrival, police observed a dead rabbit in the resident's driveway. It was bagged and removed.
A Hampton Road dog started barking at 2:30 a.m., March 4, and the homeowner was concerned someone might be on his property. Police investigated and found a car in the area making deliveries. The delivery driver said he had just made a delivery on Hampton Road, which might have alarmed the dog.
A Kelwynne Road resident reported someone "dumped a dog in a bag" at his property March 4. Police observed no dogs in bags; however, a live raccoon, without any visible injuries, was seen inside a dumpster, going through open garbage. Police advised the resident he could call a trapper to remove the animal.
A coyote was sighted on Cayuga Road March 6. It was gone when police arrived.
Lost and found
On March 5, a Woodland Place woman reported losing her Brazilian passport, possibly in a taxi. She needed a police report to obtain a new passport.
Firefighters
A gas odor in a Christie Place building was caused by a problem with a dryer vent March 2.
Water was spraying out of a broken exterior pipe in a Nelson Road house March 2. The homeowner did not know how to turn off the water, so firefighters and the water department assisted. She was advised to call a plumber to fix the broken pipe.
On March 4, firefighters responded to a report of a cooking fire in a Murray Hill Road house. During investigation, firefighters observed the extinguished remains of food products in an oven. They confirmed there was no extension beyond the point of origin. Firefighters assisted the homeowner with natural ventilation of the affected area.
On March 4, firefighters assisted Con Edison with a gas leak in the street on Rock Creek Lane. They checked houses for possible gas migration. All houses were cleared.
This report covering police and fire department activity from March 1-7 has been compiled from official information.

This police report is sponsored by Scarsdale Security who does more than just security. Contact them about remote video for your home or business. Call 914-722-2200 or visit their website.