Police Report: Two DWI Arrests Lead up to July 4th Weekend
Wednesday, 07 July 2021 12:38
Last Updated: Wednesday, 07 July 2021 12:56
Published: Wednesday, 07 July 2021 12:38
Traci Dutton Ludwig
Hits: 777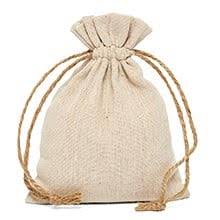 Arrests: While conducting traffic control at Heathcote and Duck Pond roads June 29, police observed a 2008 gray Mercedes-Benz speed down Heathcote Road at approximately 66 mph in a 30 mph zone. Police initiated a traffic stop, and the driver – Juan Valentin, 48, of the Bronx – haphazardly pulled his car over, almost striking a stone wall, according to police. Valentin showed physical signs of intoxication and was unable to answer some of patrol's questions. He also apologized numerous times during the initial interview with police. He was unable to successfully perform field sobriety tests and was unsteady on his feet while trying to walk outside his car. He refused to submit to a breath test. He admitted to drinking "a Corona." He was placed under arrest and taken to headquarters. While in the holding cell, he damaged the lock. He was charged with aggravated DWI with a passenger under the age of 16, speeding in a zone, aggravated unlicensed operation of a motor vehicle, fourth-degree criminal mischief, driving while intoxicated, circumventing an ignition interlock device and endangering the welfare of a child. He was arraigned at Scarsdale Village Justice Court and remanded to Westchester County Jail without bail.
Following a rear-end hit-and-run accident which left a red Honda bumper on the ground at the corner of Post and Fenimore roads July 2, police pursued the red Honda CRV and pulled over the driver on Boulevard. The car had heavy frontend damage with driver's seat airbag deployment. The driver – identified as Richard Villegas Munoz, 42, of Yonkers – had difficulty rifling though papers in his console and wallet to produce proper identification. He told police he could not recall how his airbag deployed, but he claimed it had been like that for awhile. He smelled of alcohol, showed signs of physical intoxication, admitted to drinking three or four beers in White Plains with friends and could not successfully perform field sobriety tests. An Alco-sensor breath test measured Munoz's alcohol level at .17. Based on the totality of circumstances and patrol's observations, Munoz was placed under arrest and charged with DWI, moving from a lane unsafely and leaving the scene of an accident. At headquarters, a Datamaster test measured his blood alcohol level at .19. At that time, he was also charged with aggravated DWI with a blood alcohol level greater than .18. He was arraigned at Scarsdale Village Justice Court and remanded to Westchester County Jail without bail.
Stolen bicycle
On June 28, a Jefferson Road resident reported his bicycle was stolen from the street in front of his house that morning. He was unable to provide further information.
Scam
On July 2, an Eastwoods Lane man reported he received an email stating that he had purchased a TV from Amazon. The man said he called the number in the email and reported he did not purchase the TV. He was told he would have to purchase $600 worth of gift cards to be refunded the additional money that the alleged TV scammer had placed on his credit card. The man complied and purchased a $500 Target gift card and two $50 Google Play gift cards. He gave the gift card numbers to the person on the phone. After speaking with patrol, he called Target in an attempt to block the card and was given a case number from the fraud department.
Identity theft
On July 3, a Pinecrest Road man reported he was the victim of identity theft and he suffered financial loss. He said someone opened a fraudulent Chase account, transferred $15,000 in funds and withdrew them in three separate transactions.
Disorderly conduct
The Scarsdale Village Justice Court personnel requested police presence while dealing with a "disruptive individual" June 30. It turned out that the man was agitated due to clerical confusion. Proper identification was provided, and the court proceeded in an orderly fashion.
The Scarsdale Village Justice Court personnel requested police presence while dealing with an individual who was disgruntled about a landlord tenant issue July 2. The individual was told he was allowed to receive requested paperwork only with an attorney present, as per Court policy, at which time he became upset. Police reiterated Court rules, and the individual left.
Disputes
A taxi driver reported a customer did not like his driving and asked to exit the car June 29. The driver was on a highway, he said, and pulled over after he could exit at a safe location. He reported the dispute to police.
On June 30, a Heathcote Road man reported a dispute with a neighbor's landscaper over a leaf blower. Police advised the neighbor to inform her landscaper to avoid using gas-powered leaf blowers, as per Village code.
A Greenacres woman called police over a domestic dispute she was having with her sister over the care of their elderly mother and the food their mother was eating July 4. Police mediated the dispute, and both women agreed they were going to sleep.
Needles
Police picked up hypodermic needles from the side of Fenimore Road and Oak Lane and safely disposed of them in a sharps container at Scarsdale Volunteer Ambulance Corps June 28.
Photos
Police investigated the license plate of a person who reportedly took unwanted photos of a Chesterfield Road house July 2. The car's registration came back to a local appraisal company that was ostensibly performing official business.
Tires
On June 28, an Elm Road resident reported two of his tires were slashed overnight while the car was parked in his driveway. Later, the resident updated the report to say that the tow company that was addressing the tire issue did, in fact, find puncture marks in the tires.
Awning
A Chase Road business manager reported a delivery truck damaged the awning above the rear employee entrance and delivery door of the business June 28.
Assistance
At the request of a Canterbury Road homeowner, police closed a resident's open garage door July 4.
Cars and roadways
Cars reported to be idling outside Quaker Ridge School were determined to be delivering roofing materials June 29.

A Brewster Road resident's car hit a water department vehicle while backing out of the driveway June 29.

Police controlled traffic on Post Road while a driver waited for a tow June 29.

A tree fell on Murray Hill Road June 30. Police cut and removed a large branch blocking the roadway and advised the highway department to remove the rest of the tree.

The highway department was advised to remove a fallen tree on Saxon Woods Road July 1.

Patrol helped a pedestrian cross Weaver Street and Heathcote Road July 2.

Police removed cardboard debris from Post Road July 3.

On July 4, the water department was informed of a water main break at Ferncliff Road and Roosevelt Place.
Village code
On July 1, police advised a Farragut Road resident that neighbors had complained of noise coming from a party hosted by the resident around 10:30 p.m. The resident said he would lower the volume of the music.
Following a noise complaint described as "an odd noise for over an hour" in the area of Cohawney Road July 3, police investigated and heard a loudly barking dog. The owner was not home. Police called him, and the owner said the dog often stays outside during the day with food, water and shelter. He said he would be home within the house. It was 10:30 p.m. The dog was not longer barking when police left the property.
After a neighbor complained about possibly illegal tree removal work on Cushman Road July 4, police temporarily stopped work until the homeowner arrived and could produce the legitimate permit for the work. The permit was in effect at all times the work was being performed.

On July 4, police dispersed people playing basketball in a Boulevard park after dark.

On July 2, a Brown Road resident reported a "bag of jewelry" had been missing from her house for approximately on year. It was valued between $30,000 - $50,000. Later she called back to say the bag of jewelry had been found.

A passerby found a cell phone at Davis Park July 4.
Firefighters
On June 29, firefighters assisted with a car accident that occurred on the Bronx River Parkway.
On June 29, firefighters stood by for Con Edison after gas readings were detected above stove burners that were in the off position inside a White Road house. Con Edison shut down and red-tagged the appliance.
On June 29, Con Edison was called about a fallen power line and arcing wires on Carthage Road. The area was isolated with cones and caution tape, pending repair.

On June 30, firefighters isolated a water pipe and shut it off to immediately address a water leak in a Windsor Lane structure.
On July 1, a driver stopped by fire headquarters with a passenger who was having an allergic reaction. Firefighters aided the passenger and called for SVAC to help the passenger and provide transport to the hospital.
This report covering police and fire department activity from June 28 – July 4 has been compiled from official information.
This police report is sponsored by Scarsdale Security who does more than just security. Contact them about remote video for your home or business. Call 914-722-2200 or visit their website.