Police Report: Early Morning Fiery Car Crash Leads to DWI Arrest
Wednesday, 21 July 2021 16:11
Last Updated: Wednesday, 21 July 2021 16:24
Published: Wednesday, 21 July 2021 16:11
Traci Dutton Ludwig
Hits: 938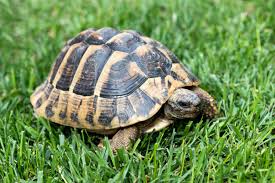 Following a car accident at 5 a.m., July 17 at Post and Popham roads, police arrested one driver – Bridgette Harrison, 32, of White Plains – for driving while intoxicated, aggravated DWI with a blood alcohol content greater than .18, following too closely and moving from a lane unsuccessfully. According to the police report and fire department details, the car rear-ended a box truck, sustained heavy frontend damage and caught fire in its engine compartment. Harrison got out of the car, and fire extended into the front passenger compartment. Firefighters stretched two hose lines and knocked down the fire with approximately 250 gallons of water. They overhauled the car to ensure that the fire had been completely extinguished. They spread absorbent on the road to clean up spilled fluids and stood by until the car was removed by tow.
Suspicious person

After midnight on July 15, a Wynmor Road resident reported that his doorbell camera captured footage of a man walking down his driveway, checking parked cars in the driveway. All doors were locked, so the man did not gain entry. The man was described as wearing jeans and a baseball cap.
Scam

On July 15, a Murray Hill Road woman reported that she had been scammed into sending an unknown person $2,000 through a banking app. The unknown suspect first contacted the woman alleging that they had met in New Jersey. The woman first ignored the text since she had not been in NJ, she said. Then the suspect contacted her again, alleging he could help her because she might be in danger due to interactions with someone else she had allegedly "wronged." The suspect said he could protect her if she sent him $2,000 cash. She sent the money and later told some friends about the incident. They advised her she was most likely scammed. She reported the matter to police.
Identity theft

On July 13, a Mamaroneck Road woman reported that a fraudulent online account was set up using her personal information. Someone attempted to transfer $90,000 of the woman's funds into the account.
On July 16, a Boulevard resident reported a fraudulent cash app card had been opened in her name. The account was flagged as fraudulent, and no financial loss was incurred.
One resident reported a fraudulent unemployment claim had been filed in her name this week.
Landlord/tenant issue

A Post Road tenant called police because the landlord had allegedly removed the toilet from the tenant's bathroom July 18. The landlord said the toilet had been removed for replacement, but since no plumbers were working that day, the toilet would be replaced the following day. The tenant was advised to make other arrangements until the toilet could be replaced.
Damage

The caretaker of a decorative book drop box at Chase Park reported the box had been damaged, possibly intentionally, July 13. Police examined the box and noticed some loose ceramic flowers, with flower pieces on the ground. It did not appear that the damage had been intentional; more likely, some flowers dropped off during the recent storms. Police also noticed at least one flower drop off without provocation while patrol was examining the box.
Disorderly conduct

On July 13, a caller observed a man in his 50s punching a light pole and gesturing at passing cars at Depot Place. He was gone when police arrived.
Yelling

A neighbor reported hearing "screaming and crying" from a Madison Road house July 18. Police investigated. The residents said they had told their son it was bedtime and he started to scream and cry. Police observed the son to be in good health, watching TV.
Assistance

A man with a bandage on his head was out walking on Post Road after midnight July 16. He declined medical assistance and help from police.
A Franklin Road family reported a 94-year-old family member had passed away during the overnight period of July 15 to July 16.
A caller reported a foul odor coming from a Donellan Road work site July 17. Police examined the site and detected no obvious leaks. Patrol noted only a slight odor.
An intoxicated man who did not speak English was walking on Post Road at 3 a.m., July 18. Police called the man's cousin who picked him up and drove him home.
Cars and roadways

Police called a tow for a disabled car on Murray Hill Road July 12.
Police provided traffic control around a disabled car on Burgess Road July 12.
Police notified Verizon about fallen wires on Crossway July 13.
A Honda was parked in the traffic circle at Quaker Ridge School July 13. The school secretary called police. Police called the registered owner. He said his car broke down on the Hutchinson River Parkway, and he relocated it to the school parking area. He was awaiting a tow within the hour.

Police asked the drivers of legally parked cars, positioned in close proximity to each other, to move them to improve traffic flow on School Lane July 13.
Police called a tow for a disabled car on Griffen Avenue July 14.
Police put a loose water valve cover back in place at Post and Oxford roads July 14.
The driver of a Jeep parked on Brittany Close told police he had stopped there to make a phone call July 14.
A water main broke and flooded Brittany Close July 15. Police assisted with traffic control until the water department could make repairs.
A truck was idling on Brewster Road July 16. Police asked the driver to turn off the engine.
A man sleeping in his car on Palmer Avenue after midnight July 18 said he pulled over to wait for heavy rain to pass.
A car got a flat tire in a dangerous curve on Saxon Woods Road July 18. Police stood by for safety until a tow arrived.
Three car accidents were reported in the Village this week, two of which involved drivers teaching learners how to drive.
Animals

On July 12, a Brown Road resident reported a large turtle in bushes in his yard. Police observed the turtle on private property and advised the resident to contact wildlife services.
After a resident called for help, police freed "an animal" from a window well in a Brewster Road house July 12.
A Secor Road dog got loose after landscapers accidentally left a gate open July 15.
Police reunited the dog with its owner.
Police disposed of a dead opossum found near a Carstensen Road house July 17.
A loose Cooper Road dog was reunited with its owner July 18.
An Overlook Road resident reported a loose deer in the yard July 18. It was gone when police arrived.
Noise

On July 17, a Shaw Road resident turned down music volume after neighbors complained of noise.
Lost and found
A Donellan Road resident reported losing a license plate in the Village July 12.
On July 12, a Griffen Avenue resident reported license plates in the Village July 9.
On July 13, a Brewster Road woman reported losing her wallet in Yonkers. Police referred her to Yonkers PD.
A black wallet was found near Boniface Circle July 13. Police identified the owner and returned the wallet to her.
A Valley Road resident reported losing his wallet in the Village or on the train July 17.
Firefighters

On July 14, firefighters assisted Con Edison check houses for possible gas infiltration due to a gas leak on Murray Hill Road.
On July 14, gas igniters were firing on a Taunton Road stove, although the stove's controls were in the "off" position. There was also standing eater on the stove.
Firefighters disconnected power and advised to refrain from using the unit until it dried out. They advised seeking service if the stove continued to fail.
On July 14, firefighters stood by for Con Edison at the site of a natural gas leak on Donellan Road.
Firefighters assisted with a car accident in a Weaver Street parking lot July 15. No injuries were reported.
On July 16, a commercial food trucked parked near a Wildwood Road garage was releasing carbon monoxide into the structure. Firefighters directed the driver to move the truck to a safe location, and they ventilated the structure.
On July 18, firefighters assisted with a three-car accident, involving one overturned vehicle, on the Hutchinson River Parkway.
This report covering police and fire department activity from July 12-18 has been compiled from official information.

This police report is sponsored by Scarsdale Security who does more than just security. Contact them about remote video for your home or business. Call 914-722-2200 or visit their website.