Police Report: Fire in Hartsdale Claims One, Recyclables Reported Stolen and Car Break-in Suspected
Thursday, 05 May 2022 08:33
Last Updated: Thursday, 05 May 2022 13:14
Published: Thursday, 05 May 2022 08:33
Traci Dutton Ludwig
Hits: 1494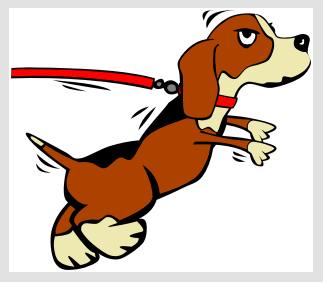 Stolen: A caller reported a man from a "work truck" was trying to steal bins of recyclables on Black Birch Lane April 26. The caller said she observed the man place her bin into his truck. She confronted him, and he emptied the bin and returned it. However, he kept the recyclables.
Fire in Hartsdale

On Wednesday May 4, 2022 at approximately 10:10 AM Greenburgh Police and EMS units responded to 260 S. Healy Ave for a residential structure fire. The Hartsdale, Greenville, Scarsdale and Fairview Fire Departments also responded. The responding agencies arrived to find a fully engulfed residential structure fire. The fire departments extinguished the fire but it unfortunately claimed the life of one of the residents. Greenburgh Police Department Detectives were notified and responded to investigate. The fire is at this time believed to be accidental in nature. The Westchester County Cause and Origin Team will be reviewing the incident.
Car break-ins
On April 28, a Hathaway Road woman reported someone had open her parked car and rummaged through it. Nothing was stolen from the car.
Identity theft
On April 25, a caller reported that his Social Security number was attached to an address in New Jersey. Police advised him to follow up with the credit reporting agencies.
In April 25, a Crane Road school employee reported that a fraudulent check was written against the school's account. The check, for over $8,562.12, was not cashed due to insufficient funds in the account.
On May 1, a Walworth Avenue resident reported that personal information was revealed to a person posing as a Con Edison representative.
Help
An Edgewood man asked police to provide assistance in dealing with his intoxicated wife April 28. She declined medical assistance and only asked for transportation help to get to an urgent appointment. After police unsuccessfully tried to order a taxi, patrol provided a courtesy ride.
A woman dropped her keys through a grate at Garth and Freightway roads April 28. Police were able to retrieve them.
Water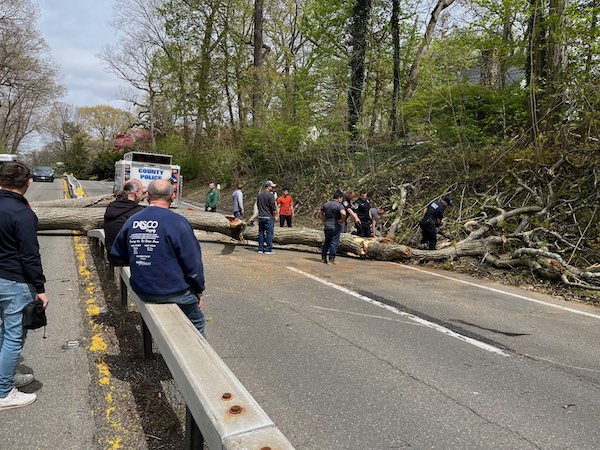 A tree fell and closed a portion of the Bronx River Parkway north of Hartsdale on Tuesday afternoon May 3
An Ogden Road man reported flooding on the property line caused by a neighbor's pump device April 28. Police spoke with the neighbor who said the pump was being used to drain accumulated water. The neighbor turned off the pump and apologized for the flooding. Police noted a dip in the ground at the property line, which exacerbated any flooding conditions. They advised both parties to consult with the building department.
Vehicle and traffic law arrest
On April 28, police arrested Roderick Valdes, 35, of Spring Valley, on charges of second-degree aggravated unlicensed operation, operation of a motor vehicle by an unlicensed driver and an equipment violation. Police pulled over Valdes's car, a 2006 Nissan, on Post Road because it did not have an adequate rear license plate lamp. When checking Valdes's license, it became clear that the license had been suspended because of driving while ability impaired by alcohol on Feb. 14, 2019. Additionally, there were eight suspensions, for eight scoffs on four dates. Police then arrested Valdes. He was released on his own recognizance and ordered to appear in court on May 18.
Cars and roadways
Police helped a caller change a tire on a car at Ridgedale and Springdale roads April 25.
Police assisted a caller with a VIN verification April 26.
A wheel of a truck fell into a hole on Cooper Road and the truck got stuck April 26.
Police provided traffic control until a tow truck could arrive.
On April 26, a caller reported a man sleeping in his car while parked on the grass near Hutchinson River Parkway ramps and Mamaroneck Road. Police responded and spoke with the man. He advised he had pulled over to rest but said he would move the car to another location, such as a parking lot.
Two people talking inside a parked car at Tunstall and Madison roads agreed to move their car to a different location April 26.

Police notified Verizon about a fallen wire on Black Birch Lane April 27.
On April 29, a caller advised that a black Honda CRV sideswiped the caller's car on Forest Lane and left the scene.
On May 1, police assisted a motorist who ran out of gas safely wait for replacement gasoline.
Police issued summonses to the owners of improperly parked cars on Potter Road May 1.
Two car accidents were reported in the Village this week.
Dogs

On April 29, a person reported that while walking by a Tompkins Road house, a leashed dog walked by, and the dog jumped on the person's back. No injuries were reported.
On May 1, a Mohican Trail resident reported that a coyote was in her yard, trying to "get her dog." The coyote was barking aggressively. The resident said she was banging pots and pans to scare off the coyote, and the coyote left.
Lost and found
On April 25, a caller reported losing a silver tote bag with a colorful wallet on Harwood Court. The last time she remembered seeing the bag was on the sear of her car parked on Harwood Court.
On April 27, a commuter reported losing her wallet at he Scarsdale train station. Later, she concluded the wallet had most likely been stolen.
A passerby found a debit card near the library and gave it to police April 27. Police contacted a credit card service number, and the representative who answered the phone said she would inform the cardholder of the wallet's location.
A caller found a wallet, with an integrated phone, credit cards and cash, on the road at Hampton and Whig roads April 29.
The manager of Starbucks on East Parkway reported finding three bags – one containing cosmetic items, one containing clothing and one containing notebooks and a laptop – in front of the store April 30. After unsuccessfully trying to find the owner of the bags, police vouchered them for safekeeping at headquarters.
Village code
On April 28, police issued a summons to a landscaper for using a gas-powered leaf blower on Barry Road.
A Lee Road resident reported two men in their 20s were soliciting for solar panels on her street April 28. She did not know if they had a permit. Police caught up with the men and confirmed they had a permit.
Police advised the manager of Fenway Golf Club of a noise complaint April 30.
Firefighters
On April 26, firefighters were called to a Garden Road house to investigate an odor of rotten eggs. The house trap was found to be open, creating an accumulation of hydrogen sulfide. Firefighters ventilated the space and advised the homeowner to call a plumber to replace the trap cap.
A child got stuck in a swing at Colonial Park April 27. Firefighters were dispatched to free the child.
A two-year-old Ridgecrest North child was having difficulty breathing and was going in and out of consciousness April 27. Firefighters and SVAC provided assistance and took the child to Westchester Medical Center.
Firefighters provided assistance at the scene of a car accident at Hamilton and Richelieu roads April 29.

On April 30, firefighters helped a person locked out of her Greendale Road house get back inside.
Firefighters assisted a Christie Place resident with a microwave April 30.
Firefighters stood by for Con Edison at the site of a carbon monoxide alarm activation in a White Road house April 30. Firefighters ventilated the house and determined the boiler was malfunctioning. Natural gas was shut to the boiler, and firefighters advised that a plumber service the unit before it could be used again.
This report covering police and fire department activity from April 25 – May 1 has been compiled from official information.

This police report is sponsored by Scarsdale Security who does more than just security. Contact them about remote video for your home or business. Call 914-722-2200 or visit their website.