Police Report: Lightning Strikes and a Parrot on the Loose
Wednesday, 27 July 2022 22:47
Last Updated: Wednesday, 27 July 2022 22:56
Published: Wednesday, 27 July 2022 22:47
Traci Dutton Ludwig
Hits: 1304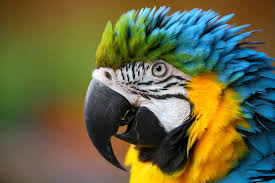 Car break-ins: A Brewster Road woman reported her car had been broken into the previous night, and checks were stolen July 19. The car was parked in the driveway and possibly unlocked. While checking with a neighbor about a Ring doorbell camera that possibly caught the incident on tape, the neighbor said her car had also been broken into and rummaged through.
On July 19, a Kensington Road woman reported her car had been broken into the previous night, but nothing was stolen.
On July 19, an Autenreith Road resident reported items, such as loose quarters, had been stolen from his car overnight.
Stolen packages
On July 19, a Church Lane man reported a heavyset white man with tan shorts and a blue T-shirt, possibly driving a four-door sedan, removed two packages from his front porch.
On July 20, a Fox Meadow Road resident reported that packages were stolen from her doorstep the day before. They contained colored pencils, a spiral book and a tripod – valued at approximately $160.
Lightning strikes
On July 18, firefighters were called to investigate a house struck by lightning on Reimer Road.
On July 18, firefighters were called to investigate a house struck by lightning on Reimer Road. The smoke odor was confined to the laundry room. There, firefighters found charred remains of dryer ductwork and a melted water line. Firefighters isolated and shut power, gas and water to the unit. They opened a wall to make sure the fire was completely out. The homeowner said she had been using the dryer at the time of the lightning strike. Firefighters suggested she get the dryer serviced before using it again.
On July 18, firefighters were called to investigate a house struck by nearby lightning on Montrose Road, due to sparks coming from a basement electrical receptacle. Firefighters advised the resident to follow up with an electrician.
On July 18, firefighters were called to investigate a house struck by lightning on Cambridge Road. A homeowner said she received a minor electrical shock through earphones while working at her computer immediately after the lightning strike, which occurred near the room she had been in.
Firefighters also answered numerous storm-related calls, including flooded roads and basements, July 18.
Stolen checks
On July 22, a Carman Road resident reported a package containing checks was stolen from her house. She received a box of Citibank checks on July 20. On July 22, she realized one booklet from the originally ordered 25 booklets was missing.
Fraud
On July 21, a Meadow Road resident reported that someone created a fraudulent check, forged her signature, and cashed the check for $9,032. The original check bearing the same number as the fraudulent check was still in the resident's possession.
A Sycamore Road man reported he was the victim of a crypto currency scam July 22. He said he transferred money to a foreign exchange for the crypto currency, but he now believes the exchange was fraudulent. When he attempted to withdraw his funds, he was unable to do so. He already contacted the FBI for help.
Identity theft
On July 22, a Kent Road man reported that an unknown person accessed his airline loyalty program and used some of his airline miles to fraudulently purchase a ticket.
Criminal mischief
On July 19, a Griffen Avenue man reported an incident of criminal mischief to his plastic perimeter fencing, valued at $200. He said the fence had been damaged before, was repaired and now got damaged again.
Doorbell
On July 22, an Olmsted Road resident reported someone rang her doorbell after midnight and ran away, possibly in a white or silver hatchback. Doorbell camera surveillance showed a young male, attempting to cover his head with a jacket, ring the bell and run from the scene. He exited in a large SUV. Police advised to install motion-controlled lights to discourage similar incidents in the future.
Sidewalk
On July 19, a hole was noticed in the sidewalk on Garth Road. The highway department was notified.
Help
Police checked the welfare of a Christie Place resident July 20.
Police helped Eastchester police look for a suspect involved in an assault incident in the area of Montgomery Avenue in the jurisdiction of Eastchester.
Police notified a custodian about leaking water from a restroom sink at Post Road tennis courts July 24.
A Garth Road restaurant employee asked for help with a person banging on windows and acting disorderly July 24. The person said he was trying to get some food. Police advised him the restaurant was closing and advised him to go elsewhere.
Pedestrian hit
On July 19, a 911 caller reported a pedestrian had been struck by a bus at Taunton and Popham roads. The pedestrian allegedly ran between stopped traffic and then crossing into the lane of the oncoming bus on Popham Road. The driver then struck the pedestrian. The pedestrian was taken to White Plains Hospital Center for injuries.
Cars and roadways
Police issued a parking summons to the owner of a car parked in excess of the two-hour parking limitation on Lockwood Road July 18.
Police corrected loose manhole covers at Weaver Street and Stratton Road, as well as Morris Lane and Murray Hill Road July 18.
Flooding on July 18 caused a Con Edison road plate to become dislodged. Police stood by until a Con Edison supervisor organized a replacement road plate.
The front grill plate of a car parked on Fayette Road was damaged after a car allegedly backed into it July 18. Police issued an accident report.
Police and firefighters removed a fallen tree from Griffen Avenue and Grand Park Avenue July 18.
A traffic light on Wildwood Road was malfunctioning July 19 and 20. Police notified the NYS department of transportation.
Police moved a hanging wire from Heathcote Road July 20.
Police corrected a loose manhole cover on Brewster Road July 20.
On July 20, a caller reported an erratic driver in the vicinity of Post and Olmsted roads. The caller said while he was out riding his bike, a female driver approached and started honking her horn for no apparent reason. The car then moved into his lane, and the caller's knee got scuffed on a bush while he was trying to avoid the vehicle. The car then fled.
Police notified Verizon about a low-hanging wire on Tyler Road July 21.
A tree fell on Meadow Road July 21. Police closed the road with police tape and notified the highway department for removal.
On July 22, the water department was notified about a water leak on Morris Lane.
On July 22, police called a tow for a driver with a flat tire on Old Lyme Road.
Police issued a summons to a driver that was driving the wrong way near Mamaroneck Road July 23.
Police called a tow for a disabled car at Post and Fenimore roads July 24.
Police closed and secured a construction fence at Murray Hill and Mamaroneck roads July 24.
Civil matter
A customer and a Lyft driver had an argument over an incorrectly entered address and the customer got out of the car at Post and Lee roads July 21. She then called for a second Lyft to pick her up. She then observed a black Jeep circling the area. She called the new Lyft driver who said he was "out front" but was supposedly in a gray car that she did not see. She asked police to document the matter.
On July 22, a Boulevard woman reported she hired a contractor to fix her chimney. He accepted multiple payments for the work, but did not complete any of the work. Instead, he only made excuses. The woman had another contractor assess the project and learned the first contractor had not done any of the work. Police advised her it was a civil matter.
Animals
On July 19, a dead raccoon was found in the library pond at Olmsted and Brewster roads.
A Dolma Road caller reported a parrot was in his house and he needed assistance July 19. The caller said a parrot flew onto his back while he was working outside. Police transported the parrot back to headquarters and called the Humane Society. The Humane Society directed the man to contact a Greenburgh business for bird care for assistance.
A Richbell Road dog got loose July 21. The owner picked it up, and police issued a summons.
A dog was choking on a toy and the Elm Road owner called police July 21. The owner was able to dislodge the toy on her own before help arrived.
On July 22, a Madison Road man reported a neighbor's dog was loose on his property.
A Potter Road resident reported a sick skunk in her yard July 22. It had already died when police arrived.
Village code
On July 24, after midnight, police dispersed kids from Edgewood School grounds.
On July 24, police dispersed noisy kids from Boulevard.
Lost and found
On July 18, a passerby turned in a found wallet to police. Identification inside the wallet revealed it belonged to a Village resident, whom police contacted for the wallet's safe return.
On July 20, a bicycle rider reported that his key fob fell out of his pocket while he was riding around in the Village.
A NYS registration plate was found at Post and Sprague roads July 20. The owner was contacted but could not pick up the plate, he said.
A resident reported losing his car's registration plates during the process of selling his car July 22.
A passerby found a wallet outside Spencer Pharmacy July 22. The owner of the wallet called headquarters and said he would respond to headquarters to retrieve the wallet.
Firefighters
A Con Edison representative shut gas to a malfunctioning Paddington Road water heater setting off a carbon monoxide alarm July 18.
Firefighters removed a fallen tree limb from Griffen and Grand Park avenues July 18.
On July 18, firefighters assisted with a car accident on the Hutchinson River Parkway.
On July 19, a fallen tree impacted wires and caused them to catch fire on Post Road. Firefighters stood by for Con Edison.
On July 19, firefighters assisted with a bus accident on the Post Road.
On July 22, a disabled car pulled over on the Hutchinson River Parkway exit ramp. Its coolant was leaking and causing steam to rise from the engine compartment.
Firefighters examined the car and determined it was safe.
On July 22, firefighters helped a locked-out dog walker get back inside her employer's Taunton Road house to walk the dogs.
On July 24, firefighters assisted with a car accident on the Hutchinson River Parkway.
Firefighters shut water to a leaking pipe in a Black Birch Lane house and advised the homeowner to call a plumber July 24.
Firefighters extinguished a fire that was intentionally set to burn brush in a Lee Road driveway at 6:21 a.m., July 25. Firefighters tried to tell an elderly woman who lived at the house that burning brush was not allowed. A language barrier prevented communication; so police left a voicemail with the owner of the house, who was the woman's son.
This report covering police and fire department activity from July 18 – 24 has been compiled from official information.

This police report is sponsored by Scarsdale Security who does more than just security. Contact them about remote video for your home or business. Call 914-722-2200 or visit their website.