Police Arrest Bronx Man after Car Accident Exposed Stolen Mail and Glue Traps
Wednesday, 05 October 2022 20:08
Last Updated: Wednesday, 05 October 2022 20:15
Published: Wednesday, 05 October 2022 20:08
Traci Dutton Ludwig
Hits: 2233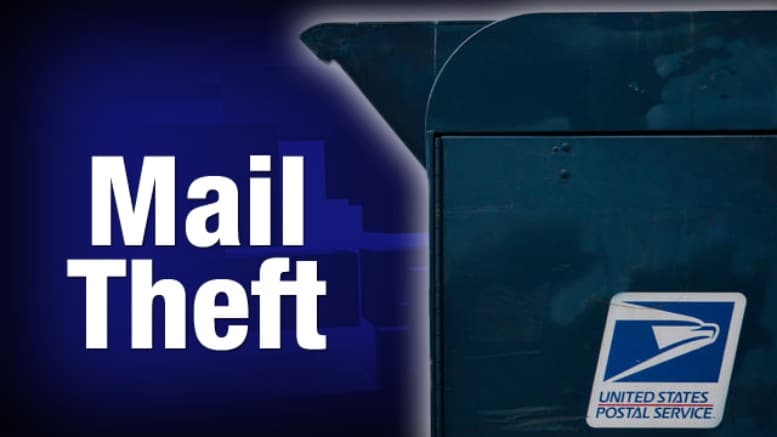 Arrested: On Sept. 28, Julio Sosa, 25, of the Bronx, turned himself in for arrest processing following a police pursuit and a car accident involving property damage of more than $250 after which Sosa left the scene of the accident. He was charged with this offense as well as with the offense of failing to obey a police officer and fifth degree criminal possession of stolen property. According to the arrest report, Sosa fled officers who were attempting to make a traffic stop on March 15, 2022. While fleeing, Sosa struck a parked car and caused significant damage to the car. Sosa then left his car and evaded officers on foot. Inside the car, officers found glue traps and stolen mail, presumably "fished out of" blue mailboxes. Following his arrest, Sosa was released with an appearance ticket for Village Justice Court for Oct. 12.
Stolen
On Sept. 27, a Whig Road resident reported her son's Trek bicycle and iPhone were stolen from Chase Road Park. Later, the bicycle was found in the area of the post office.
Scam and identity theft
On Sept. 26, a Carman Road resident reported she was the victim of a scam. It involved an email she received that she believed had been sent by USPS. When she opened the email, it contained many blank fields asking for her Social Security number and credit card credentials. She later realized this email was a scam because it linked to a blank web page. Police advised her to monitor her accounts and file the incident with the credit reporting bureaus.
On Sept. 27, a Rugby Lane man reported someone attempted to open a line of credit in his name. No financial loss occurred because the line of credit was denied.

On Sept. 28, a Hickory Lane man reported that someone fraudulently filed an unemployment claim in his name.
On Sept. 28, a Brewster Road woman reported that someone attempted to open two fraudulent credit accounts in her name. Later, on Sept. 30, she reported that additional bank accounts, including a checking and savings account, were opened in her name.
Suspicious
On Sept. 29, security surveillance showed three men walk onto a Gatehouse Road property, look around the corner of the house and leave. They were only on the property for about a minute. The homeowner was concerned and notified police.

A caller reported a possible "vagrant" sleeping on newspaper at an East Parkway location Sept. 29. Police investigated the address and spoke with the owner of the business who said a female employee had been napping at a booth after 6 p.m. He apologized for any confusion and confirmed everything was in good order.

A Con Edison subcontractor arrived to work at a gas leak at a Grand Park Avenue house after 10 p.m., Sept. 29. The homeowner asked police to check the worker's credentials because of the late hour for the work, which the homeowner found to be suspicious.
A man, described as "shirtless," was reportedly yelling at passing cars on Sprague and Clarence roads Oct. 1. He was not there when police arrived.
Pedestrian hit
On Sept. 26, an 80-year-old pedestrian was struck in the intersection of Weaver Street and Heathcote Road while the pedestrian was crossing the road. Firefighters who were en route to another call observed the incident. They assisted Scarsdale Volunteer Ambulance Corps package the injured pedestrian who was taken to Westchester Medical Center. According to the accident report, the driver had a green light and was distracted by the fire siren that had just sounded.
Cars and roadways
A parked car was parked too close to the corner of Deerfield and Mamaroneck roads Sept. 26. Police put caution tape one the car and a nearby pole to serve as a visual alert to passing and turning motorists. Police asked staff of Westchester Reform Temple to contact the driver and ask that the car be moved.

Police notified Verizon about fallen wires on Paddington Avenue Sept. 26.

Police encountered a parked 2013 Chevy Suburban with scofflaw status on Boniface Circle Sept. 27. The car was towed, and the Whistler Road owner was issued a summons.

Police also encountered a parked 2003 Chevy Honda Odyssey with scofflaw status on Boniface Circle Sept. 27. The car was towed, and the Mount Vernon owner was issued a summons.

Police stood by a driver with a flat tire until help arrived on Heathcote Road and Morris Lane Sept. 27.

On Sept. 28, following a traffic stop for speeding, police issued a Dobbs Ferry driver an additional summons for unlicensed driving.

Police asked a worker to move a backhoe from Franklin Road Sept. 29.

The highway department was notified about a leaning traffic sign on Ogden and Hampton roads Sept. 29.

Police issued a parking citation for a Jeep parked on grass on Olmsted Road Sept. 29.

Police called a tow for a disabled car on Hutchinson Avenue Sept. 29.

The highway department was notified about a missing sewer grate on Overhill Road Sept. 30.

On Sept. 30, police removed errant traffic cones from Gorham and Montrose roads

Police stood by with Westchester County police officers apprehended and arrested a driver that exited the Hutchinson River Parkway at Mamaroneck Road Sept. 30. Police stood by while the car was towed from the scene to an impound lot.

Police removed a bag of trash from Bypass and discarded it Oct. 1.

Police contacted the owner of a disabled BMW parked on Secor Road "for several days" and asked that it be moved Oct. 1.

On Oct. 1, a tree fell on Saxon Woods Road near Boulder Brook Road. Police notified Con Edison, Verizon and the highway department for safety and removal.

On Oct. 2, police removed a larger branch from Brite Avenue and placed it by the side of the road for highway department pickup.

Police closed Saxon Woods because of a fallen tree and fallen live electrical line Oct. 3.

Police notified the highway department about a fallen tree on Oak Lane Oct. 3.
Dogs
A passerby coaxed a loose dog onto the front steps of its apparent Post Road house Sept. 29. Police spoke with the owner who thanked everyone and explained that the dog accidentally got outside.
Village code
Police dispersed a group of approximately 20 noisy teens that had gathered on Barry Road around 10:20 p.m., Sept. 26.
Police removed posted signs in the Village right of way, in violation of Village code, and discarded the signs Sept. 27 and 30.
Police moved a "Go Maroons" sign back into the private portion of a Brite Avenue lawn and issued the homeowner a warning Sept. 29.
Lost and found
On Sept. 29, a resident walked into headquarters and reported losing his license plate somewhere in the Village.
Keys were found on Wayside Lane Sept. 29.
Backpacks were found at Brewster and Harcourt roads Sept. 30. Police reunited the backpacks with their owners.
A loose dog without a collar or tags was found at Brite Avenue and Cohawney Road Sept. 30. Police reunited the dog with its owner and issued appropriate summonses.
Firefighters
On Sept. 26, firefighters helped remove fallen phone wires form Paddington Road.

On Sept. 26, firefighters extinguished a small brush fire approximately 10 feet from a Brambach Road structure. Firefighters advised the resident to refrain from burning yard debris.

A car struck a building in Hartsdale and caught fire Sept. 27. Firefighters assisted Hartsdale firefighters.

A contractor using a gas-powered pressure washer near a foundation wall of a Carstensen Road house accidentally enabled carbon monoxide to enter the structure Sept. 29. Firefighters ventilated the structure and advised the contractor about proper use of equipment.

On Sept. 29, firefighters shut down gas service to the boiler of a Chase Road North boiler and advised the homeowner to call for service.

Firefighters assisted at a car accident on Post Road in front of the high school Sept. 30.

On Sept. 30, firefighters assisted Con Edison and Greenville Fire Department with a burning house service line in the Greenville fire district.

Firefighter called MTA police about a disable elevator at the Scarsdale Train Station after they were not able to successfully reset the elevator Sept. 30.

Smoke was coming from a Post Road group home Oct. 2. The smoke was traced to a malfunctioning boiler with hot water pooling on the ground. Firefighters disabled the boiler via an emergency switch and shut down natural gas and water supplies. Con Edison Gas notified and responded. Con Edison Gas red tagged the malfunctioning boiler. A group home representative was advised to contact a plumber for repair.

Firefighters stood by for Con Edison at the site of a gas odor inside a Christie Place building Oct. 2.

A faulty sewer trap cap was causing a noxious odor in a Montgomery Road house Oct. 2. Upon entry, fire crews noted a strong sulfur (rotten egg) odor. Crews examined the sewer trap and found the cap integrity compromised due to rust. Firefighters accessed a sewer maintenance hole in the street and encountered a strong sulfur odor there as well. Plug-N-Dike, an emergency leak sealant, was applied to occlude sewer gases emitted from the faulty sewer trap cap. Passive ventilation was performed. Further metering confirmed the complete blockage achieved by the emergency leak sealant. Firefighters advised the resident to run water through plumbing fixtures throughout the home to ensure fluid-filled traps. The resident was educated on the hazards of hydrogen sulfide sewer gas and informed of the temporary nature of the sealant. They were advised that a plumber must correct the rusted piping as soon as possible.
This report covering police and fire department activity from Sept. 26 – Oct. 2 has been compiled from official information.

This police report is sponsored by Scarsdale Security who does more than just security. Contact them about remote video for your home or business. Call 914-722-2200 or visit their website.