Annie on Stage this Weekend at SHS
Thursday, 18 May 2023 12:46
Last Updated: Thursday, 18 May 2023 12:53
Published: Thursday, 18 May 2023 12:46
Vivian Zweig
Hits: 556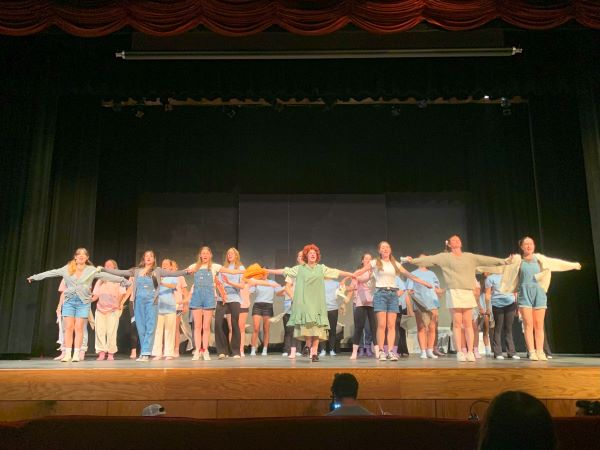 Although the school is eerily vacant of the 2023 senior class during the day, at night, their voices carry across the auditorium as they sing and dance across the stage. For months, the senior class has been preparing the annual senior play. This year, the class will be performing Annie Jr., the story of an orphan who is eventually adopted by a great-depression-era billionaire, for the second time in their academic careers! In 2013, the class put on a production of the show in elementary school, contributing a sense of deep nostalgia to this year's performance. Click here to see a sneak peek!

The play has been organized, directed, and produced by dedicated seniors of the drama club: Brooke Suzman, Taylor Levin, Henry Nova, Hana Pitchon, Charlie Milberg, and Colin Dunsky. The directors would like to extend "a special thank you to Mr. Kevin Viviano and Ms. Jen Wagner, who have supported the senior class tremendously as class advisors and played integral parts in making sure we can put on Annie Jr. for you tonight."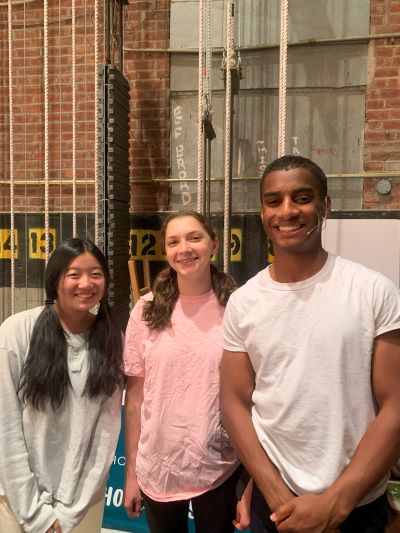 Emily Wang, Halle Jakubowicz, Colin Michael
Many seniors who are in the play have little-to-no prior experience with acting or performing but joined because of the play's notoriously fun reputation. According to Emily Wang: "I joined because I thought it would be a great experience and a great way to keep in touch with people…. [and] although many of us have no experience, it's been fun learning how to put on a show." Her words were echoed by various other members of the cast and crew, who stated that the play has exceeded their expectations and been a valuable bonding experience.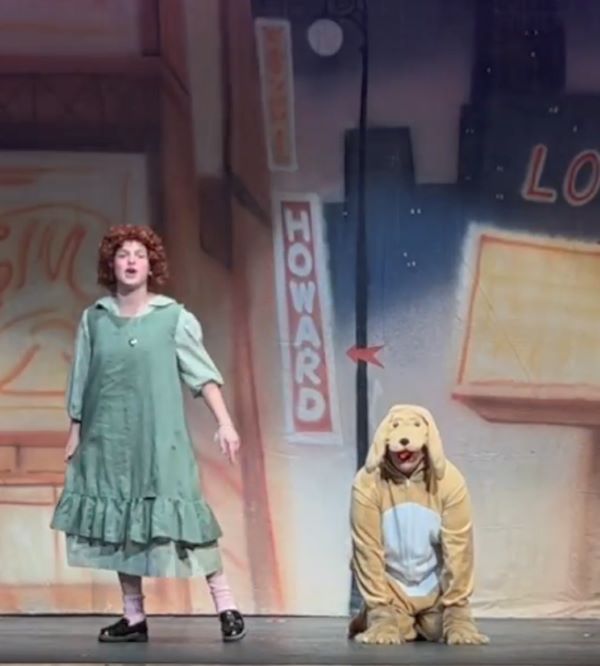 Chelsea Berson (Annie), Jen Wagner (Sandy)This year, the directors have composed a cast of especially talented seniors. Chelsea Berson, who has auditioned for Bubble Guppies and met Abby Lee Miller, will be starring as Annie. Although it's her first show at SHS, Carly Gelles will be playing the production's main villain, Miss Hannigan. Last but not least, the talented male lead of the show is Jackson Fielding, who has been cast as Oliver Warbucks. In addition to the directors, producers, and cast, the pit orchestra, stage crew, costumers, and set designers have been essential to the success of the show. Check out the playbill here for a comprehensive cast list!
The play carries an especially strong message that has been particularly applicable to the class of 2023. According to directors Brooke, Taylor, Hanna, and Henry, "Annie is a play about optimism, and hanging on until tomorrow. This message perfectly embodies the class of 2023, a grade that continued to grow and improve amidst whatever the world threw at us."
The play will be hosted in the Scarsdale High School Auditorium on Friday (5/19) and Saturday (5/20) at 7:30 PM, and on Sunday (5/21) at 2:00 PM. Tickets can be purchased for $20 from the school on My School Bucks!