HBMS Celebrates a Year of Success
Wednesday, 01 November 2023 14:20
Last Updated: Thursday, 02 November 2023 15:06
Published: Wednesday, 01 November 2023 14:20
Joanne Wallenstein
Hits: 897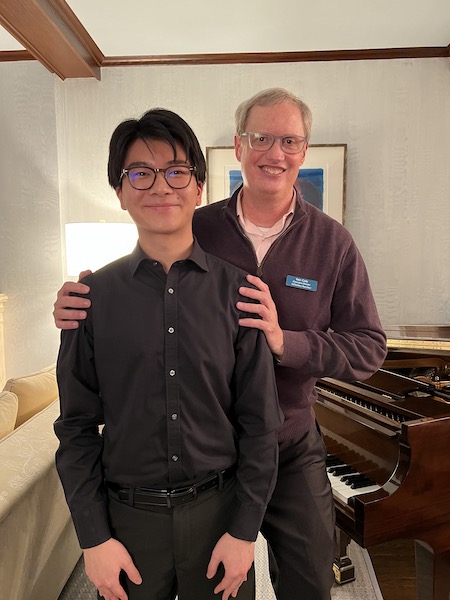 Ian Chow and Ken ColeMembers of the Board of Trustees of Hoff Barthelson School of Music and friends gathered at the home of Janice and Ira Starr on Sunday October 29 to acknowledge the success of the school under the leadership of retiring Executive Director Ken Cole and to introduce Gabriella Sanna who will take his place in January.
Emerging from the pandemic, the school had much to celebrate. Cole thanked Assemblywoman Amy Paulin, who was in attendance, for securing appropriations from the NYS Assembly of more than $220,000 for the School's programmatic and capital needs during the post-pandemic recovery period.

He announced a Friends of Music Concerts' grant of $10,000 to HBMS's financial aid program.

He explained that HBMS has a new partnership with the White Plains Youth Bureau to provide free music classes for high-need children and youth starting this month (November).

Board Chairman Dana Matsushita announced the establishment by the HBMS Board of Trustees of an Innovation Fund in honor of Executive Director Ken Cole and introduced the School's incoming executive director, Gabriella Sanna, who begins her tenure in January 2024.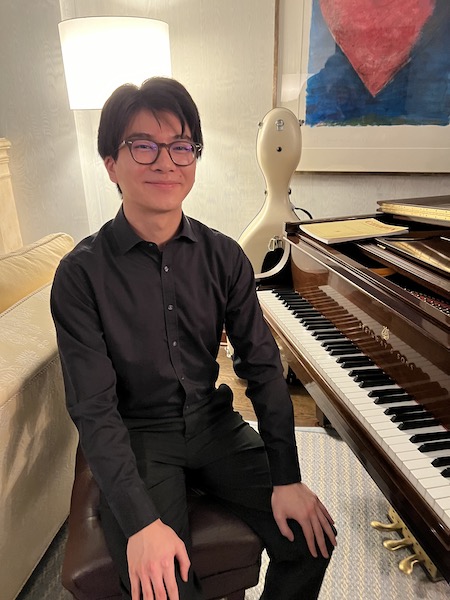 Ian Chow
The Innovation Fund has been designed to introduce innovative new ideas and practices that will grow student participation and enrollment, increase accessibility, and enhance the reputation of the school as a premier destination for music education for students of all ages and abilities. Contributions to the HB Fund for Innovation will provide incoming Executive Director Gabriella Sanna a flexible source of funding to guide the School in its next era of excellence and impact, embodying the hallmarks of Ken's leadership.
Following drinks, hors d'oeurvres and the announcements, the group enjoyed a beautiful piano performance of Chopin's Nocturne in F sharp minor, Op. 48 No. 2 by HBMS student Ian Chow.

Here is a list of attendees and their affiliations: