Enhancing Your Holiday Table from the Experts at Current Home
Thursday, 16 November 2023 08:14
Last Updated: Tuesday, 21 November 2023 07:31
Published: Thursday, 16 November 2023 08:14
Joanne Wallenstein
Hits: 550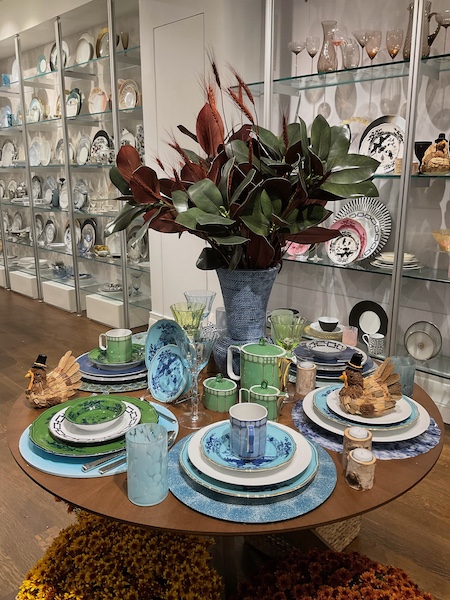 The owners of Current Home of Scarsdale and NYC are now offering a new service at The Studio on East 79th Street in New York. They have launched a dedicated and elegant wedding registry venue whre couples can get china, dinnerware, silverware, glasses, serving pieces and more.

Here, Karen Tolchin tells us why they launched this new business and what you'll find when you visit. Plus – see below for some tips on enhancing your Thanksgiving table:

Why were you inspired to launch The Studio?

We saw there was a void in the tabletop market for a more personalized shopping experience. The Studio opened in July 2023 at 135 East 79th Street in New York and features a large selection of luxury dinnerware, flatware, barware and tabletop accents. Our customers can shop for anything from everyday casual options to bespoke hand-painted designs, so there is something for everyone!

Whether our customers are looking to update their current dinnerware, outfitting a new home or want to create a Wedding Registry, our industry experts are available to suggest and source selections that fit their specific needs and lifestyle.

How does the experience of registering with you differ from doing this at a department store?

From the moment you walk into our relaxed private Studio on East 79th Street in NYC, you enjoy the full attention of our Registry expert. We make it our business to get to know the couples and understand their lifestyle. This relationship allows us to create a registry that reflects their style and that they will love for years to come. Our couples often tell us the process was surprisingly stress-free and fun!
How are today's couples different from they were when you were married?
The couples often come in together and we find that they are both an active part of the registry process, which we love! Many of the couples have been living together so there is a real team dynamic as to what would work for them in their home.
What are they looking for?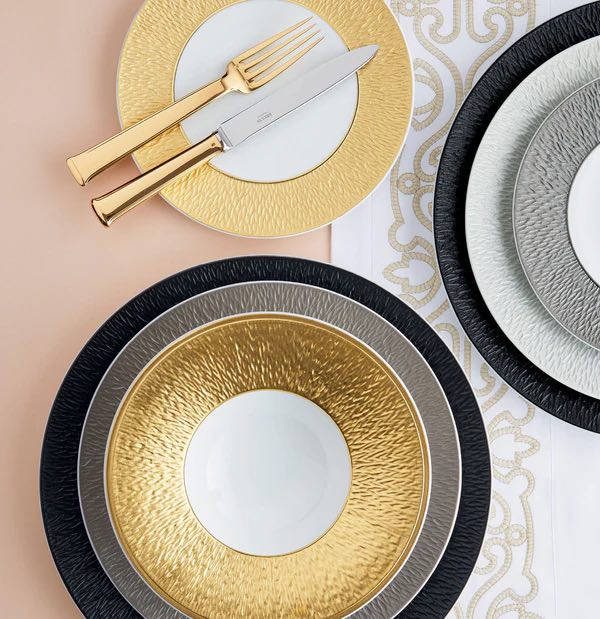 Our couples lead extremely busy lives between work and travel. They are looking for the process to be seamless and want a cohesive registry which includes luxury decor, fun serving pieces, dinnerware, and flatware.
What are some of the most popular registry items you offer?

One of the most popular items in our stores is the Swirl Resin serving pieces from Australia. They come in a wide variety of shapes and colors which everyone seems to love. We even created a suggested "starter-kit" containing 6 must have serving pieces to get their collection started.
How do you advise them on selecting items that will stand the test of time?

It is important to have classic choices and tried-and-true essentials on a every registry and our experienced team is there to guide couples on unique pieces that can be added to make their registry special.
With Thanksgiving, Hanukkah and Christmas on the horizon, can you share some holiday tips?

• Set your table a day or two in advance to make sure you have everything you need and don't forget to order the flowers for your table.
• Always review your menu and decide on the best serving piece and utensils for each dish you will be serving. This will allow you to have everything laid out ready to go so you are not searching through cabinets when the food is ready.
• We suggest making sure you prepare as much of your meal in advance as possible. This allows you to spend less time in the kitchen and more time with your guests.
• Greet your guests with a specialty cocktail, this is a fun and festive way to give your guests a drink upon arrival and you will avoid the need to take individual cocktail orders.
Tell us a few ways to enhance your holiday table:

Stylish tables utilize layers to create interest. Start with your essentials - placemats, napkins and napkin rings and then add layers. Mixing in items that vary in color, texture and height is essential to create a beautiful tablescape.
We suggest adding a runners, colorful wine or water glasses, votives, candles and vases with flowers that vary in height for a creative table that will wow your guests.

Visit The Studio online and book your Studio appointment here: