Andrew Ross Sorkin To Speak at Westchester Reform Temple
Sunday, 17 October 2010 18:20
Last Updated: Sunday, 17 October 2010 18:22
Published: Sunday, 17 October 2010 18:20
Hits: 3816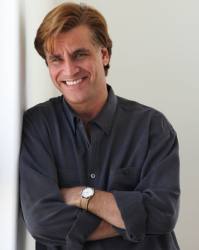 On October 31, 2010, Andrew Ross Sorkin will be the guest speaker for Westchester Reform Temple's Annual Gantcher Family Lecture. Mr. Sorkin's lecture, "Too Big to Fail: Where are we Now?" will discuss the current business climate and his thoughts on what is next for 2011. The program will begin at 11:00 AM, preceded by a Men's Club Breakfast at 10:30 AM.

Andrew Ross Sorkin is The New York Times' chief mergers and acquisitions reporter and the editor of DealBook, an online daily financial report he started in 2001. He is the author of "Too Big to Fail: The Inside Story of How Wall Street and Washington Fought to Save the Financial System — and Themselves" (2009), winner of the 2010 Gerald Loeb Award for best business book of the year.

The Annual Gantcher Family Lecture was established 14 years ago by Nathan and Alice Gantcher to bring outstanding Jewish thinkers and leaders to the community to address important contemporary issues. Previous noted speakers have included Dr. Martin Indyk, former US Ambassador to Israel, Abraham H. Foxman, National Director of the Anti-Defamation League (ADL), and Deborah E. Lipstadt, American historian and author of the book "Denying the Holocaust: The Growing Assault on Truth and Memory" (1994).
This event is free and open to the public at Westchester Reform Temple, located at 255 Mamaroneck Road in Scarsdale, NY. For directions or information, call the Temple at 914-723-7727, email to office@wrtemple.org, or visit the web at www.wrtemple.org.