Casual Italian Dining at Lombardos on Mamaroneck Avenue
Monday, 16 October 2017 12:46
Last Updated: Monday, 16 October 2017 12:54
Published: Monday, 16 October 2017 12:46
Judie Dweck
Hits: 8049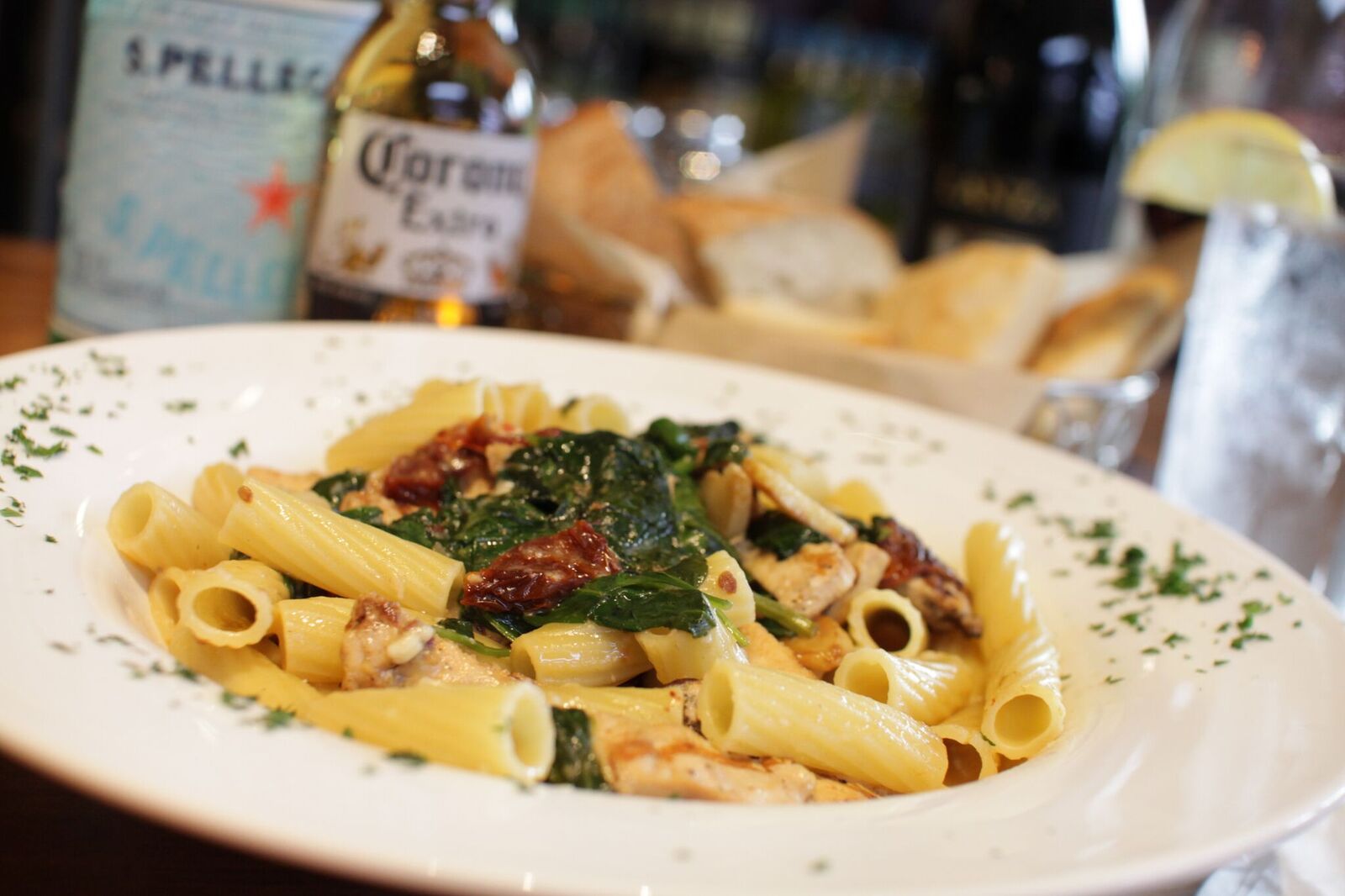 Our county boasts a large variety of Italian restaurants. In White Plains, one of my favorites for a warm welcoming casual dining experience is the four year old Lombardo's where the huge menu of dishes from pizza to pasta to fish and meat dishes is sure to satisfy your craving for Italian dishes. Owner Mario Lombardo literally has a lot on his plate, as he prepares for the opening of an additional Lombardo's in Rivertown Square in Dobbs Ferry in January, and is planning his wedding, as well. Yet, he manages to keep Lombardo's in White Plains in tip top shape. Lombardo keeps things running smoothly with the help of his large and capable staff. Manager Peter Esposito sees that the dining room is well run and Chef Oswaldo Zamora heads the bustling kitchen.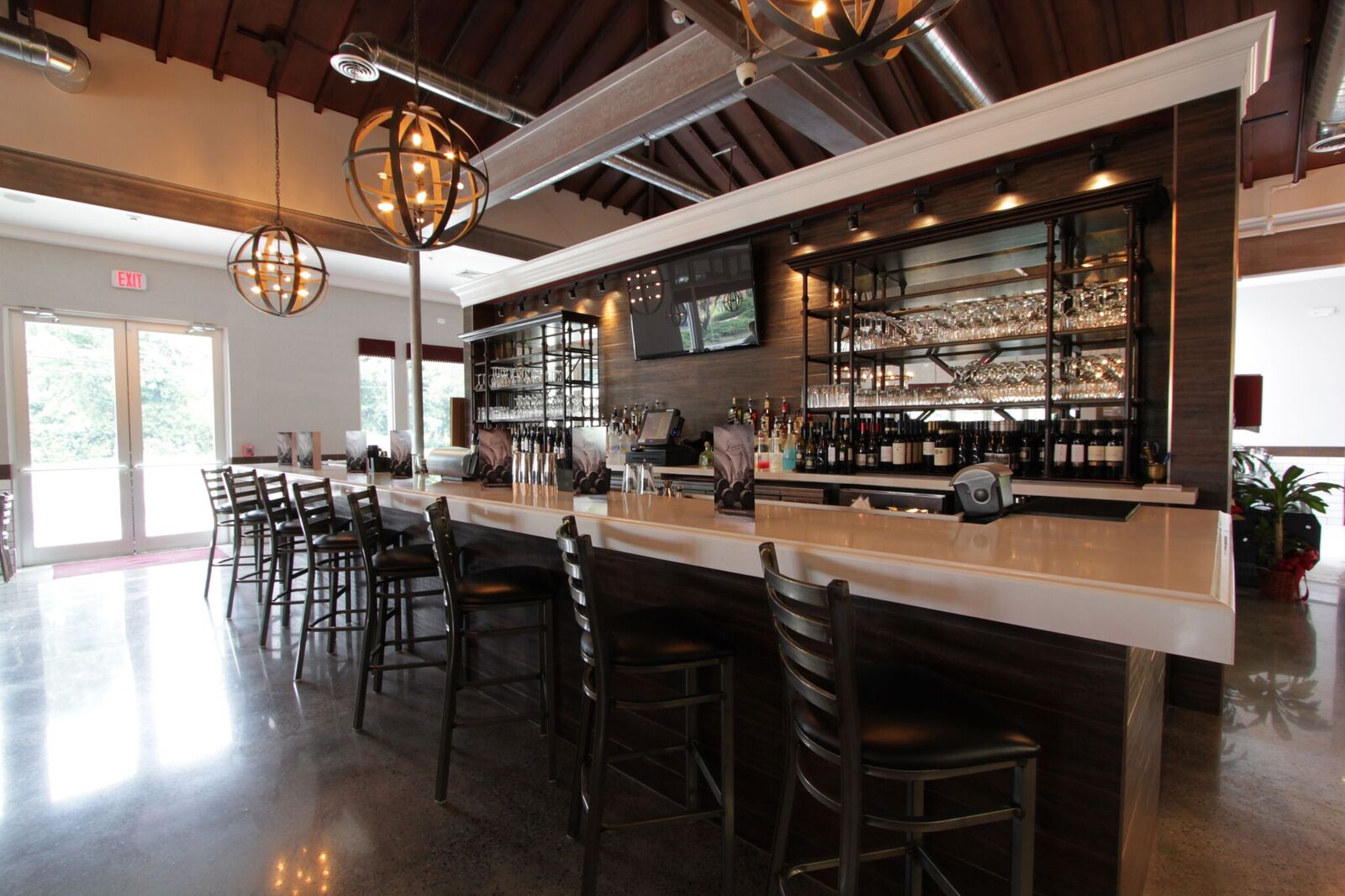 Lombardo describes his restaurant as "an upscale pizzeria where you can enjoy a casual Italian experience." I would add to his modest description, by mentioning that Lombardo's offers much more than pizza, including an extensive selection of house made appetizers, salads, entrees and pastas in addition to the large selection of pizzas emerging from its six pizza ovens. Mario Lombardo grew up with a family in the restaurant business, where his father Mario Lombardo Sr. opened many restaurants in Long Island. Young Mario Jr. worked in these restaurants with his dad, his mentor, where he learned all aspects of the restaurant business. He went on to earn a business and finance degree before opening Lombardo's in White Plains four years ago.

This spacious restaurant is a free-standing building with its own parking. It is quite busy, so valet parking is offered as well, from Thursday through Sunday evenings. The décor is modern with dark grey leather banquettes with high backs for privacy, as well as free standing tables. The barn siding ceiling is hung with interesting bold lighting fixtures. Black and white tile and marble floors and a marble pizza counter give the spot a welcoming feeling. Original artwork depicting restaurant scenes adorn the walls. A 14 seat bar is another dining option, as well, offering unusual cocktails, such as lemon basil and grape sage martinis.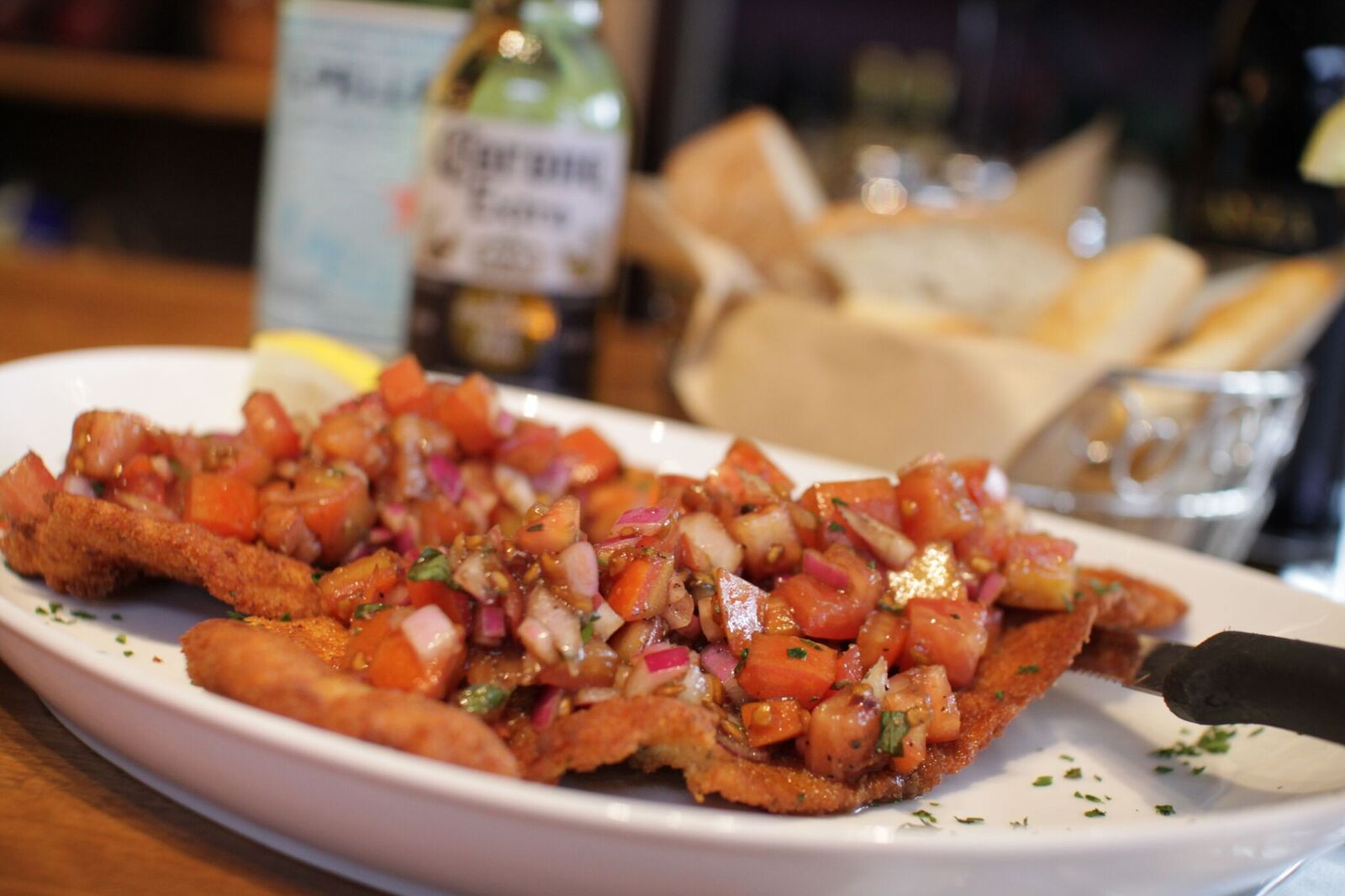 Lombardo said, "With so many Italian restaurants we pride ourselves in daily fish deliveries, and everything prepared from scratch. Since we do a high volume, freshness is supreme here. Our menu has traditional and creative dishes with Americanized touches. We offer daily specials and add new items to our menu regularly. Through the years we have been here, some of our very popular dishes are spaghetti al cartoccio served in a foil pouch and branzino marechiara with clams and mussels." Mario loves food and said, "There is always room for growth and I always try to improve. I would enjoy preparing a meal for chefs, such as Bobby Flay and Mario Batali since I admire both their cooking as well as their entrepreneurship. In addition to in house dining we also offer takeout, catering and cooking for corporate events.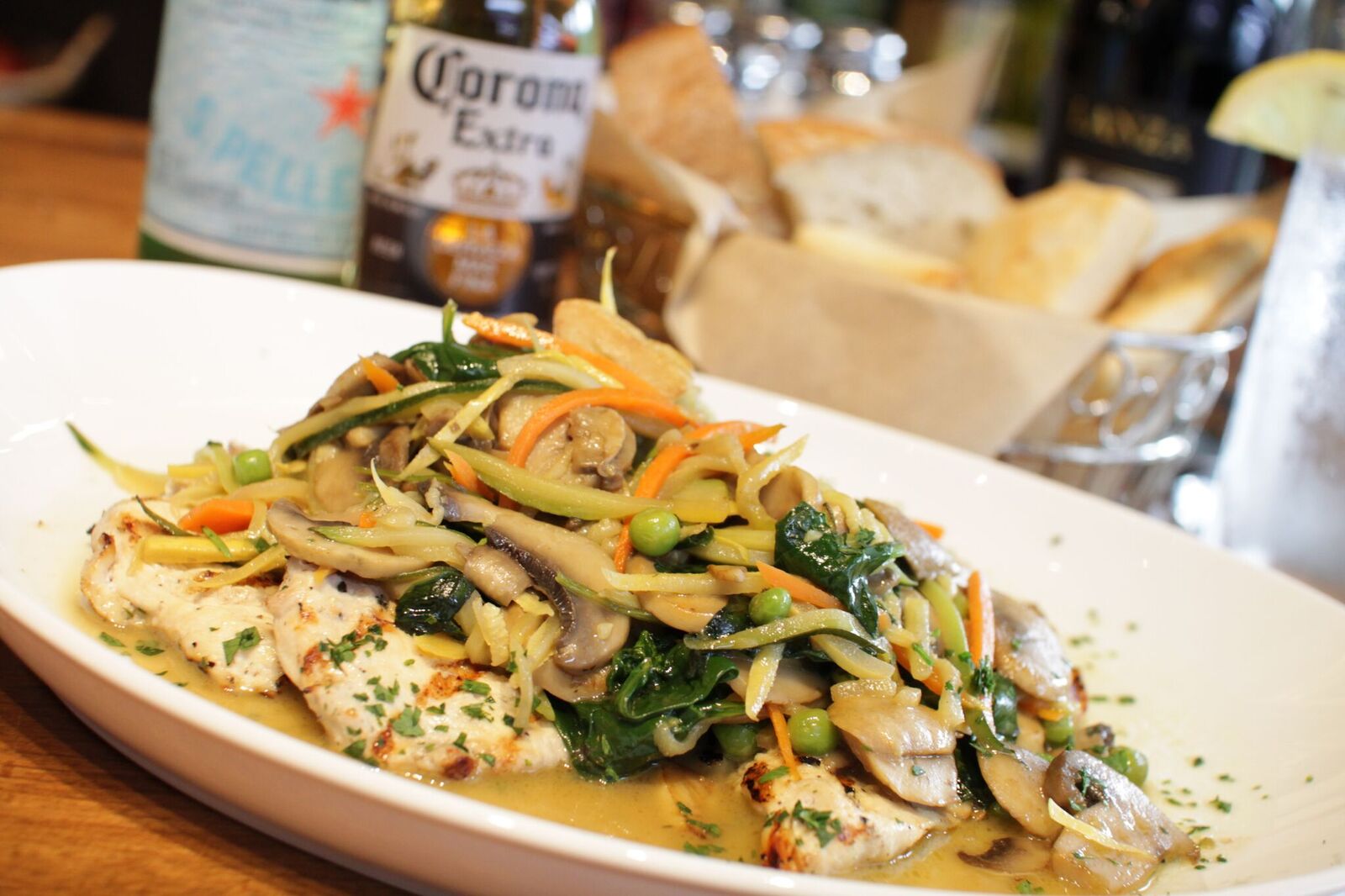 As we examined the large menu, a basket of warm homemade pillows of bread, fresh out of the oven, appeared. More than a dozen appetizers and several specials tempted us. One of the new additions to the menu was a dish of arancini. These mini rice balls were unique with a nice twist on the classic preparation. Here the ground beef and mozzarella filling was mixed with the rice, evenly distributing the filling so every bite was a fine mix of ingredients. They were lightly breaded and fried to a golden hue and rested in a pool of house made tomato sauce. Yummy was the word for this Sicilian treasure. We also enjoyed a classic preparation of eggplant rollatini. Fresh out of the oven, the slices of eggplant were rolled around whipped ricotta and mozzarella. Topped with fresh tomato sauce they were delicious. This was followed by a special of the day which was indeed special- calamari scarparielli. The calamari rings were dusted with flour and fried. They were tossed with crumbled sweet sausage and just enough chopped red cherry peppers to spice up the dish.

We refreshed our palates with a wonderful beet and arugula salad. The greens were enhanced with crumbled goat cheese, dried apricots, cranberries, roasted peppers and a drizzle of balsamic vinaigrette. It was truly a garden on a plate. Other appetizers I have enjoyed through the years are zucchini fritti and the creative spuntino alla Lombardo, an original with goat cheese and roasted peppers wrapped in prosciutto and finished with a balsamic reduction. Mussels, red or white sauce, baked clams oreganata and shrimp scampi are yet to be tried. The salads here, which range from Caesar, farmer's market, and buffalo chicken are available in small and entrée sizes and can be topped with a variety of additions. With cool weather on the way, you may wish to start with a bowl of homemade soup.

It was hard to choose among the two dozen pasta offerings. Would it be a simple pasta marinara, linguine vongole, fettuccine alfredo, or baked homemade meat lasagna? We chose fusilli campagniola. This Southern Italian delight featured broccoli rabe, and sweet sausage bathed in a garlic and oil brodino. The sauce permeated the corkscrew pasta, giving each mouthful a delightful taste. We also enjoyed a special of trofie al pesto. These thin braided pasta morsels were tossed in a pesto cream with roasted pine nuts and shrimp- rich and delicious.

Entrée selections include classics of chicken or veal Marsala, francese, Sorrentino as well as many innovative dishes. We loved a special of scallops, pan seared and served over risotto with bacon and red pepper. A saffron cream sauce finished this fine dish. New to the menu was an outstanding dish of branzino marechiara. The fresh fish filet was pan seared and then simmered with clams and mussels in a white wine and cherry tomato broth studded with roasted garlic. The portion was oversized and excellent. Marinated skirt steak, veal or chicken piccata with capers and artichoke hearts and veal or chicken semi freddo topped with salad might be future choices. Entrees are served with a choice of pasta or salad.

Not to be overlooked are the delights coming from the pizza ovens. Thin crusted Neapolitan, or thick crusted Sicilian pies with a choice of toppings, or choose from a dozen specialty pies from buffalo chicken to margherita or vegetable and the list goes on. I especially enjoyed my pizettes. These 12 inch pies are nicely served with a pie server for easy cutting. They come in many varieties, as well and you can create your own topping, if you wish. My broccoli rabe and sausage pie was tangy and hearty. Very special was the de mare variety. The thin crisp crust was topped with fresh chopped clams and shrimp, mozzarella, garlic and oil and a sprinkling of toasted seasoned bread crumbs. WOW. Calzones, rolls and heroes are offered, as well.

Desserts include seasonal cheesecakes, with a pumpkin variety available now, warm chocolate lava cake, mini cannoli and tiramisu. A refrigerator case filled with many flavors of Longford's ice cream caught my eye and espresso ice cream was the finale of my meal.
Mario Lombardo said, "I don't serve anything I wouldn't enjoy eating myself." The menu at Lombardo's proves that Mario Lombardo certainly has good taste. Pay Lombardo's a visit soon and enjoy the casual Italian dining experience.

Lombardo's
1203 Mamaroneck Avenue
White Plains
914 615 9090

Recipe: Spaghetti Al Cartoccio (Serves 2)

Ingredients:
1 Tbsp. butter
1 cup crumbled sweet sausage
½ cup diced shrimp
¼ cup scallions, chopped
16 ounces tomato sauce of your choice
8 ounces heavy cream
2 ounces Sambuca
¾ pound spaghetti cooked al dente

Directions:

Melt butter in a skillet. Sauté scallions in it. Add shrimp and sausage and cook for 2 minutes. Add Sambuca and cook for 1 minute. When Sambuca is reduced, add tomato sauce and cream. Cook and reduce for 5 to 7 minutes. Toss with spaghetti. Add cheese to taste.

• At Lombardo's the mixture is divided into 2 foil packets that are sealed. When they are opened tableside, the mixture is perfectly steamed and the aroma is divine.
Contributor Judie Dweck has been writing about restaurants and food for many publications. She teaches creative cooking to children at Scarsdale elementary schools. Through the years, her articles have appeared in Jack and Jill Magazine, Spotlight, The Pleasure of Cooking and The Scarsdale Inquirer. She balances her restaurant tastings with daily ballet classes.