Sidewalk Sale, Party in the Park, and More on the Calendar in Scarsdale
Thursday, 18 July 2019 12:21
Last Updated: Thursday, 18 July 2019 12:21
Published: Thursday, 18 July 2019 12:21
Jamie Robelen
Hits: 2519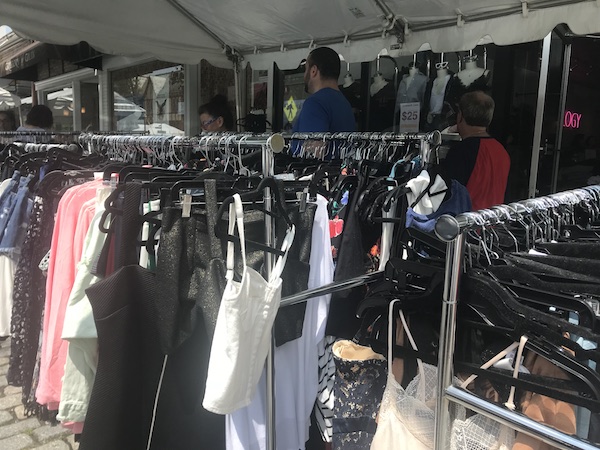 Even in the lazy days of summer, there's never a dull moment in Scarsdale. Here are some activities to keep in mind over the next few weeks.
Westchester Band Summer Concert
This week's Westchester Band Concert, scheduled for tonight, July 18, will take place in the Scarsdale High School auditorium, due to the rain. The Westchester Band holds seven concerts throughout the summer at 8pm, with free admission, typically in Chase Park (weather permitting). The band is known for playing a wide variety of music, from classical works to show tunes to pop hits. They were at the annual Scarsdale Pool fireworks, playing pieces from classic American anthems to a medley of music from West Side Story. After this week's concert, there will be three more concerts, on July 25, August 1, and August 8, hopefully all to be held in the park.
Party in the Park at Crossway Field
On Friday, July 19, the Parks and Recreation Department is hosting a Party in the Park at Crossway Field from 6:00pm-8:00pm. Everyone is invited to come to Crossway for an evening of music, ice cream and fun. Admission is free, and families are encouraged to bring blankets and dinner and relax. There will also be balloon artists and face painters for kids.
Scarsdale Business Alliance Summer Sidewalk Sale
The Scarsdale Business Alliance's annual Sidewalk Sale will take place on July 25-27 in Scarsdale Village. Local businesses that are part of the SBA will be having blowout sales over the three days. There will also be food trucks in the village, and a performance in Chase Park on Saturday morning. Mark your calendar for some great deals!
iCan Bike Westchester
Rising SHS junior Natalie Schonfeld is working with the non-profit organization iCan Shine to bring a camp for disabled individuals to Westchester this summer. Natalie is hosting an iCan Bike camp, where volunteers help people with disabilities learn to ride bikes. The camp takes place from July 29 through August 2, and each camper attends a 75 minute session each day. By the end of the program, about 80% of the campers are able to ride a bike independently. If you or anyone you know would like to learn to ride or would be interested in volunteering, feel free to reach out to Natalie directly. To enroll, donate, or volunteer, email Natalie at icanbikewestchesterny@gmail.com.