Scarsdale Library Hoping to Re-Open in November
Thursday, 01 October 2020 08:01
Last Updated: Friday, 02 October 2020 22:18
Published: Thursday, 01 October 2020 08:01
Joanne Wallenstein
Hits: 1800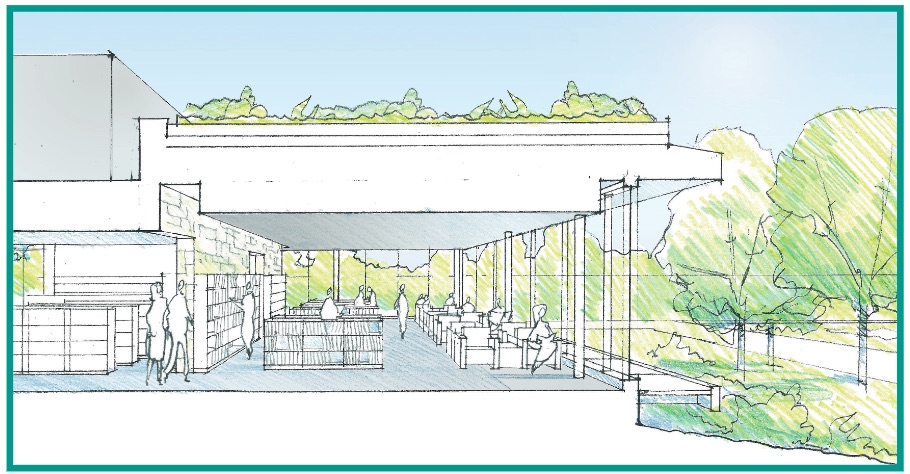 The Scarsdale Public Library (SPL) is proudly preparing to open its doors and warmly welcome residents to the newly renovated 54 Olmsted Road in a highly anticipated reopening tentatively set for November. The reimagined and modernized space was made possible by the hard work and commitment of the SPL professional and volunteer teams, essential workers, SPL Board of Trustees, Friends of the Scarsdale Library (FOSL) and, ultimately, the tremendous support of the Scarsdale community.

For the past two years, Scarsdale residents have eagerly awaited the completion of the state-of-the-art facility. Based on feedback from over 800 residents and key community stakeholders during an extensive planning process, new amenities patrons will be able to enjoy include: expanded teen and children's areas to encourage a lifelong joy of reading, relaxing and expansive glass-enclosed reading gallery, modernized small and large meeting rooms, infrastructure improvements especially updated wiring and technology support, Americans with Disabilities Act compliant restrooms and facilities, robust business center, and Cafe area for visitors to grab a bite to eat before or after browsing the shelves.
On the newly reimagined space, Library Board President, Margot Milberg says: "With its thoughtful redesign, the Scarsdale Public Library promises to be an inviting place for everyone in our community to come together to learn, connect, create, exchange ideas, and pursue lifelong learning for generations to come."
The renovated SPL is the result of a successful public-private partnership where fiscal responsibility and planning was top of mind. In 2016, the Scarsdale Village Board of Trustees approved a $9.9 million bond offering to help offset the public portion of the proposed $17.9 million renovation, with the balance of the funds raised by the Library Capital Campaign Committee in partnership with the FOSL. The renovation was further made possible by Assemblywoman Amy Paulin who secured a state grant funding the project.
Scarsdale Mayor, Marc Samwick, recognizes the exemplary oversight exhibited in this complex, multi-faceted project: "Partnerships were successfully cultivated among the various parties including the library staff and board members, village professionals, consultants and volunteer experts. This facilitated productive collaboration and maximized value at every turn throughout this process. We are very excited about the opening of the reimagined SPL as a critical community hub - particularly during this challenging time in which we can certainly use things to celebrate."

On the support for the renovation, Dara Gruenberg, President of FOSL and Campaign Committee Co-Chair recognizes the key role the community played in this successful renovation: "This would not have been possible without the support and extraordinary generosity of our residents and the foresight and vision of library and village leadership. The new library truly has something for everyone in our community and gives Scarsdale the library it deserves now and into the future. I could never have imagined how incredible the finished result would be when I became involved over seven years ago."

Reopening information will be announced in October as the SPL continues to work with state and local officials on safety procedures and COVID protocols. Library staff eagerly anticipate the community's arrival as they set up the collection and prepare for opening. Executive Director of the SPL, Beth Bermel, recognizes both the excitement and hard work of her sta in making the renovation a success: "I want to thank my staff for their flexibility and hard work during this period, and I know how excited they feel about getting back into 54 Olmsted. We can't wait to welcome the community back to enjoy our new and beautiful space together. It's going to be amazing."