Sania's Brow Bar Opens in Scarsdale this Week
Wednesday, 24 February 2021 15:18
Last Updated: Wednesday, 24 February 2021 15:23
Published: Wednesday, 24 February 2021 15:18
Joanne Wallenstein
Hits: 2549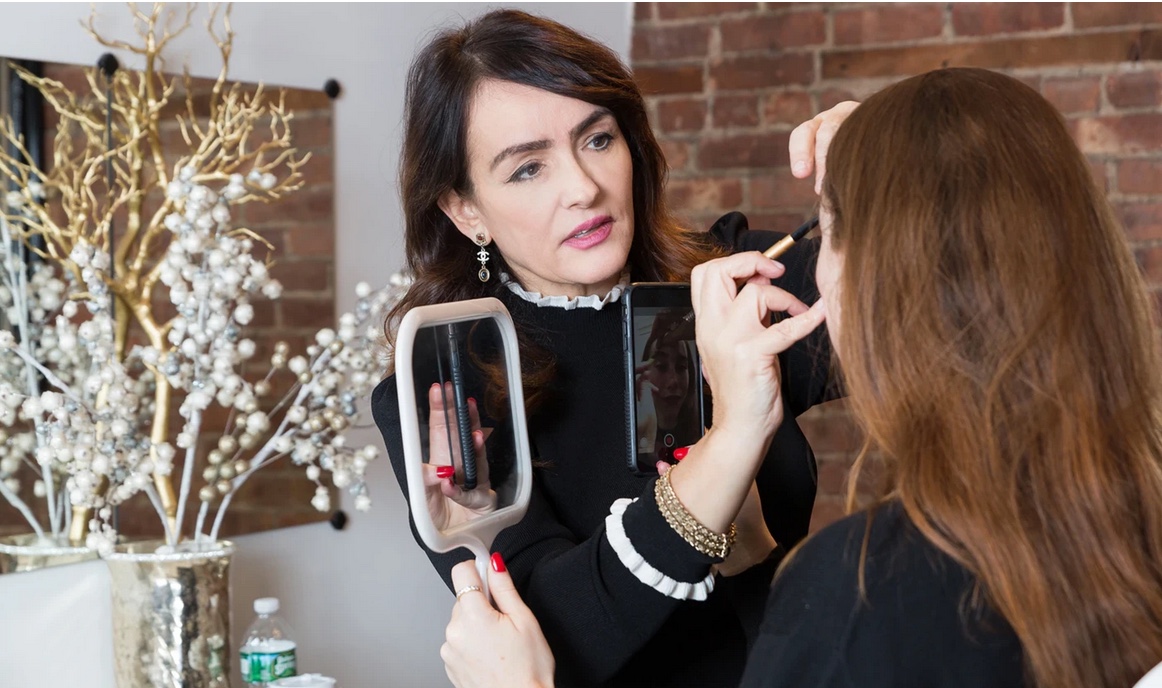 Sania's Brow Bar, founded over two decades ago by celebrity brow specialist Sania Vucetaj and her daughters in New York City's Flatiron district, will open in Scarsdale this week.
Sania and her team have been the trusted eyebrow artists and stylists that celebrities and VIP's turn to and trust when it comes to eyebrow grooming, repairing, shaping and maintaining lush healthy eyebrows to perfection. Their signature full brow has been one of their trademark styles. Gentlemen need not fret, as Sania and her ladies are also known for giving men a clean natural well- groomed look.
Some of Sania's famed clientele include Rhianna, Sarah Jessica Parker, Olivia Culpo, Matt LeBlanc and Kathie Lee Gifford to name a few.

Sania's love of eyebrow perfection began literally by accident, after suffering a substantial wound as a toddler that severed her eyebrow and left her with a scar. As a result, Sania learned how to master the art of the eyebrow by camouflaging, reshaping and creating her signature full brow. It was then that Sania's Brow Bar was born.
Sania trained her daughters' and niece on the art of eyebrow, artistry and grooming as they too have mastered her trademark craft and helped her expand their family business.
Over the years Sania's beloved clients in Westchester and Connecticut have been begging her to open a second location. After serious consideration, they decided to open in Scarsdale where Sania's daughter lives and will be an integral part of the business. She was also encouraged to open here by her cousin Eddie Vucetaj owner of Sapori of Scarsdale.
Sania said, "We are thrilled to be a part of the Scarsdale Community and share our fabulous Brow Bar! If "Eyes are the window to the soul" Eyebrows and the essential frame in which to showcase them!" We are so grateful to have received such an incredibly warm welcome from DJ Petta, Property Manager of Scarsdale Improvement Corporation and Ashley Badger and Michael Keating of Sotheby's and naturally the Scarsdale Business Alliance!"
Val added, "Over the years, our clients have become like a family to us and we are so excited to extend our family into the Scarsdale community and Westchester. Everyone has embraced us so graciously already and we couldn't be happier to bring our passion here. Being able to help people look and feel their best is why we love what we do."
Sania's Brow Bar is located at 14 Harwood Court, Suite 218. Book your appointments at www.saniasbrowbar.com.
Sania's Brow Bar has been profiled in The New York Times, Allure, Allure's Best of Beauty, InStyle, New York Magazine Best of Issue, Cosmopolitan, Harper's Bazaar and as a special talent on The Today Show.