Yalin Chi Piano Recital at St. James the Less Episcopal Church on November 14
Tuesday, 02 November 2021 17:28
Last Updated: Tuesday, 02 November 2021 17:29
Published: Tuesday, 02 November 2021 17:28
Joanne Wallenstein
Hits: 774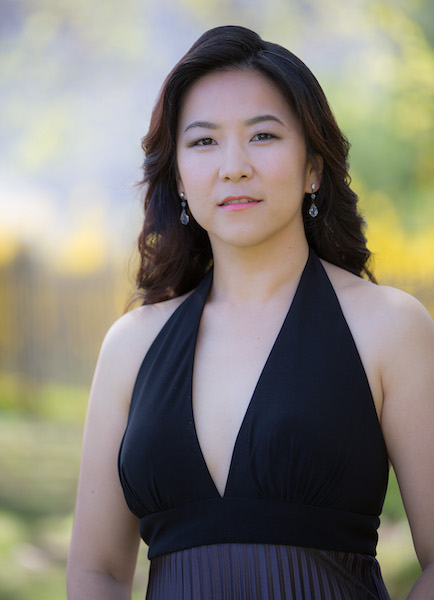 Juilliard and Yale graduate Yalin Chi presents works by Beethoven, Brahms, Rachmaninoff and Prokofiev, along with a solo piano version of Gershwin's Rhapsody in Blue.
Originally from Beijing, China, Yalin Chi made her début with the Central Opera Orchestra before moving to the United States to study at Interlochen Arts Academy. Yalin has performed at venues including Alice Tully Hall, Weill Recital Hall at Carnegie Hall, Kumho Art Hall in Seoul, Korea, and ZhongShan Music Hall in Beijing China. Her solo recital last year was selected by the Poughkeepsie Journal as one of the weekend top picks, and Leslie Gerber of the Woodstock Times described her recent recital in the Saugerties Pro Musica concert series as "flowing and masterful," with "gorgeous tonal coloring."
Yalin has worked with musicians around the world, including principal trombonist of the New York Philharmonic Joseph Alessi, principal trumpet of the London Symphony Orchestra Philip Cobb, clarinetist Alexander Fiterstein, and concertmaster of the Seoul Symphony Orchestra Wayne Lin. As an orchestral musician, she regularly performs with Albany Symphony, New Jersey Festival Orchestra, and has held the principal keyboard position at the Hudson Valley Philharmonic since 2014.
Yalin studied with Seymour Lipkin and Jerome Lowenthal at the Juilliard School where she earned both undergraduate and Master of Music degrees, and continued studies with Peter Frankl at Yale School of Music before joining the West Point Band in 2008.
The Church of St. James the Less offers concerts to the greater Westchester area. To make them accessible to everyone, a simple donation of $20 is requested. This is the first event of the season – a great way to celebrate a return to live performances.
For more information, please contact Barbara Palmer, a member of the Music Guild, at BKPalmer58@gmail.com.
Sunday, November 14 at 3:00 PM
$20 donation per person at door
The Church of St. James the Less
10 Church Lane, Scarsdale, NY 10583
914 723-6100
stjamesscarsdale.org