Hoff Barthelson Faculty Concert Friday February 18 at 7:30 pm
Wednesday, 09 February 2022 08:14
Last Updated: Wednesday, 09 February 2022 08:14
Published: Wednesday, 09 February 2022 08:14
Joanne Wallenstein
Hits: 847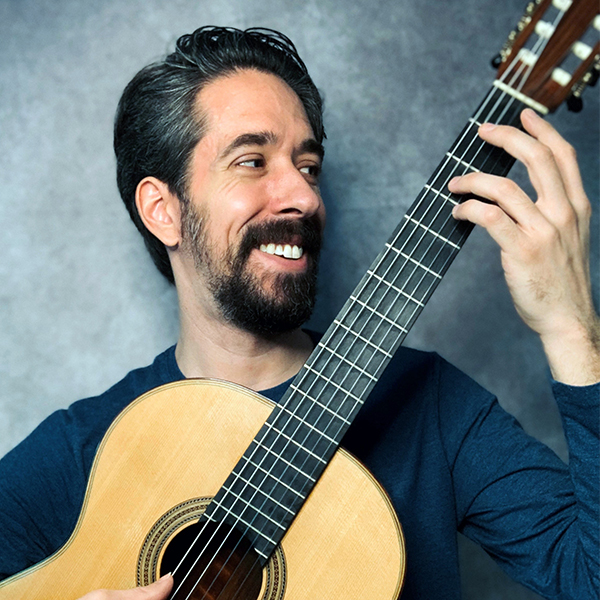 The 2021-2022 Hoff-Barthelson Music School HB Artist Faculty Performance Series continues Friday, February 18, 2022, at 7:30 pm in the School's Joan Behrens Bergman Auditorium, 25 School Lane, Scarsdale, New York.
The concert will feature performances of Manuel Infante's exciting Danses Andalouses and Moisés Simons' El Manisero for two pianos; solo works for guitar by Dušan Bogdanović, Fernando Sor and Carlos Rivera, and will conclude with Samuel Barber's delightful Souvenirs Suite for Two Pianos.
Faculty performers are pianists Eleonora Rotshteyn and Vered Reznik, and guitarist Andrew Marino. Joining the faculty is guest artist Elke Velazquez, piano.
Admission
Admission to the concert is $20 general admission and is free of charge to students under 18 and adult HBMS students. Tickets may be purchased in advance at Eventbrite at https://bit.ly/3r4rSFL, by visiting the School's website (www.hbms.org), bcalling 914-723-1169, or e-mailing hb@hbms.org.
Important Notice regarding COVID-19
Seating is limited to 60 individuals. Please note the following health and safety requirements: Masks are always required in HBMS facilities. All guests must provide proof of vaccination. Students between the ages of 5 and 11 must have received at least one dose of their vaccination in order to attend. No one under age 5 admitted.
About the HB Artist Faculty Concert Series
Hoff-Barthelson faculty comprises some of the nation's most distinguished performers and educators. Many hold chairs in prominent New York orchestras, are members of world-class chamber ensembles, perform in major Broadway productions, and are in international demand as solo artists. Others teach at leading conservatories including The Juilliard School, Manhattan School of Music, and Mannes College of Music. "Hoff-Barthelson prides itself on providing access to these outstanding artist-educators in the heart of Westchester," says HBMS Executive Director Ken Cole. "Our superb faculty has contributed to the Music School's national recognition for unsurpassed leadership in music education, performance and community service. Hoff-Barthelson is proud to present these distinguished performers on our annual Faculty Concert Series." Held in Scarsdale, these concerts guarantee riveting music making of the highest caliber, in an intimate setting, at prices far below those in New York's major concert halls.
About the Faculty Artists
Pianist Vered Reznik has performed throughout Europe, Israel and the U.S. in solo and chamber music recitals. She was a founding member of the Amber Trio which debuted at Vienna's Konzerthaus and took the first prize at the 1994 Jeunesses Musicale international competition. Her festival appearances have included Bayreuth, Janacek, Abu Ghosh, and the Israel Festival. In 2012, she gave a debut performance at the Weill Recital Hall at Carnegie Hall.
Ms. Reznik is a graduate of the New England Conservatory and the Rubin Academy of Music in Jerusalem. She has studied chamber music at the Musikhochschule in Vienna with the Alban Berg Quartet and currently studies with Sophia Rosoff in New York City.
Pianist and composer Eleonora Rotshteyn is a winner of the National Young Pianist Competition, the World Piano Competition, and Leschetizky Society competition. She has made piano appearances in Russia and the US in various venues, some of which include Weill Recital Hall at Carnegie Hall and New York's and New Jersey's Steinway Halls. Ms. Rotshteyn's works have been commissioned and performed by the Mannes Orchestra and numerous other chamber ensembles. Ms. Rotshteyn holds two degrees in both Piano Performance and Composition from Mannes College of Music, as well as a degree in Music Education from Queens College, CUNY.
Guitarist Andrew Marino holds the degree of Doctor of Musical Arts in Guitar Performance from the Peabody Institute of the Johns Hopkins University where he studied with renowned guitarist and pedagogue Julian Gray and taught the Guitar Methods course. Andrew has performed extensively throughout the East Coast and beyond and won prizes in State University's GuitarFest Competition, SUNY Potsdam's Chamber Music Competition, and the Philadelphia Classical Guitar Competition. Chamber music performances include the Sowebo Music and Arts Festival and the H.L. Mencken House in Baltimore, the International Day of Latin and Iberian Art Song, and the Classical Guitar Society of Upstate New York.
For complete faculty artist biographies visit https://hbms.org/faculty/
About Hoff-Barthelson Music School
Hoff-Barthelson Music School has achieved national recognition as a premier community music school for its unsurpassed leadership in education, performance, and community service. With a faculty drawn from the region's most talented teachers and performers, Hoff-Barthelson has long been one of Westchester County's most cherished cultural resources. At Hoff-Barthelson, students find a warm, friendly music school dedicated to the highest standards of education, performance, and community service. Students of all ages, aptitudes, and levels of interest enjoy a supportive, joyful learning environment; a focus on the whole person; exceptional teaching; and a multifaceted curriculum.
Hoff-Barthelson Music School is proud to be a grantee of ArtsWestchester with funding made possible by Westchester County government with the support of County Executive George Latimer. Programs are made possible, in part, with support from the New York State Council on the Arts with the support of Governor Kathy Hochul and the New York State Legislature.
Photo credits: HBMS Faculty members guitarist Andrew Marino. Photos provided by the artist