Carnival Returns After a Three Year Hiatus
Wednesday, 27 April 2022 21:41
Last Updated: Wednesday, 27 April 2022 21:45
Published: Wednesday, 27 April 2022 21:41
Adam Katcher
Hits: 1094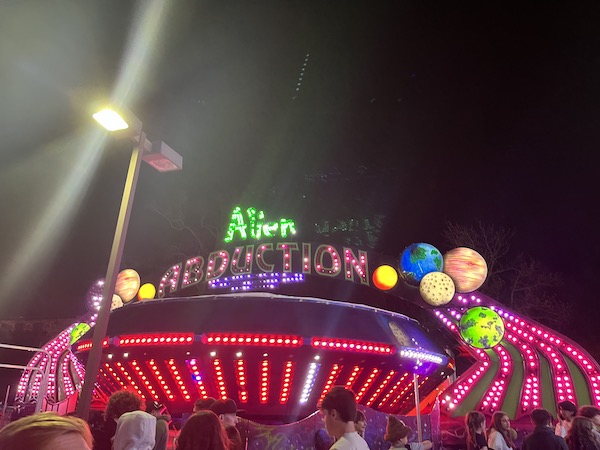 For the first time since April 2019, the Scarsdale High School Carnival made its much-anticipated return. The town tradition is always a hit, as the two-day event sees thousands of Scarsdalians flooding the Brewster Road parking lots to eat carnival food, make purchases from Scarsdale High School Clubs' fundraising stands, test their fears on high-thrill rides and try their luck in games to win prizes.
It was hard to fathom that three years had gone by since the 2019 carnival as the scene on Brewster Road felt very familiar.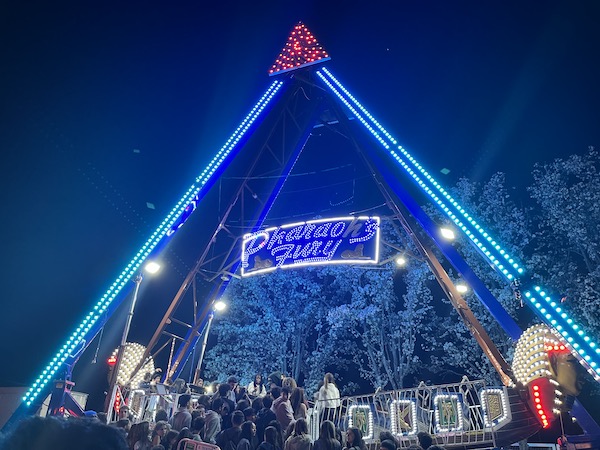 The carnival functioned as per usual: pre-paid wristbands could be purchased for unlimited rides prior to the carnival's commencement, or tickets could be bought at a booth on the day of (as well as the wristbands but for a higher price). All of the typical games were on show: giant basketball, whack-a-mole and shooting games. Many hit rides were in attendance, though there were three notable omittances: the Ferris wheel, the drop tower, and the "Zipper."
The Ferris wheel was always an enjoyable ride for anyone, whether it be two high school sweethearts sharing a gondola, first graders trying to conquer their fear of heights, or even parents who have been dragged to the high school by their children. The drop tower was a hub for brief gut-wrenching excitement, though its absence was not detrimental. The "Zipper" not being on offer was noticed by the majority: there was a common consensus among all Scarsdale students, from Kindergarten to 12th grade, that the "Zipper" was the scariest ride of all. The ride, which has cages loosely hung on a rotating central ovular axis, sends riders flipping in all sorts of directions from multiple different focus points. The "Zipper" was truly the cream of the crop of carnival rides when it came to the fear factor.
Nonetheless, the carnival did not lose any potential visitors: if anything, it was busier than ever. Lines for every ride, whether it be the wild rocking boat ride or zero-gravity-simulating Alien Abduction or even tea-cups, were long. There was a novelty about the carnival, even though there were not necessarily new attractions. Everyone simply just wanted to have fun and feel the rush of adrenaline that was missed due to COVID-19 restrictions.
Of course, not everything ran smoothly. Lines were often cacophonous clusters, so people waiting the longest did not always get priority. Perhaps the large turnout, compounded with the absence of three-hit rides, did not help.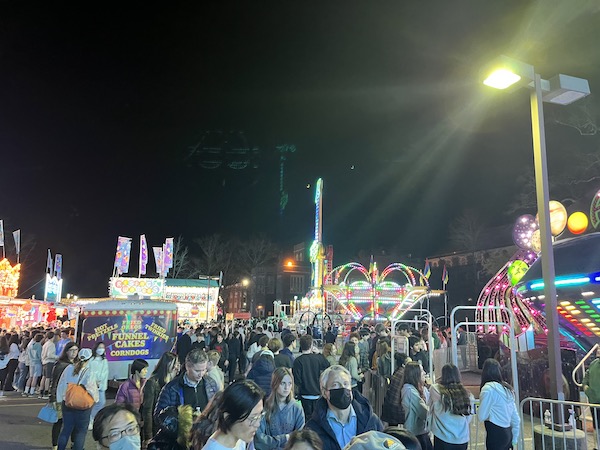 Still, people were just glad the carnival could make its long-awaited return, an attraction that signals the beginning of the end of the school year for all.
The Scarsdale High School Carnival had some charitable profits which helped the Trevor Project, the student government, high school clubs, and much more.