A Festive Fourth at the Scarsdale Pool Complex
Wednesday, 06 July 2022 23:18
Last Updated: Wednesday, 06 July 2022 23:36
Published: Wednesday, 06 July 2022 23:18
Margot Diamond
Hits: 864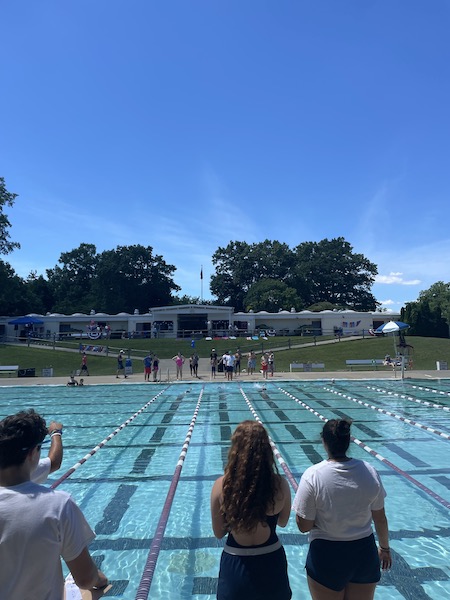 Pool lifeguards ran the swim races.The gorgeous July 4th weather allowed for a fun filled day of festivities at the Scarsdale Pool Complex. The program kicked off around 12pm with freestyle races in the main pool and a penny hunt in the baby pool. With events catered towards all ages, there were parent/child races and endless amounts of basketball dunk and shooting contests!
The pool fully decked out in red, white, and blue, with streamers, balloons, and pinwheels at every corner. The Scarsdale Pool lifeguards took on new roles as face painters, bubble blowers, swim race referees and new friends of the little kids.
Due to the pandemic, this event has not been able to run at full scale for two summers in a row, so the town showed their enthusiasm for the return of all the events and games the pool had to offer.
The biggest attraction was the bouncy castle located just next to the diving pool. Kids would run back and forth from the pool to the castle, creating hours of fun and high spirits for families of Scarsdale on the holiday weekend.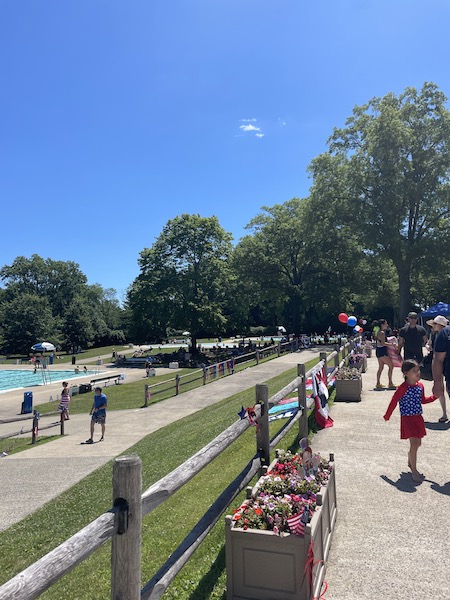 The pool was decked out in red, white and blue for the 4th of July.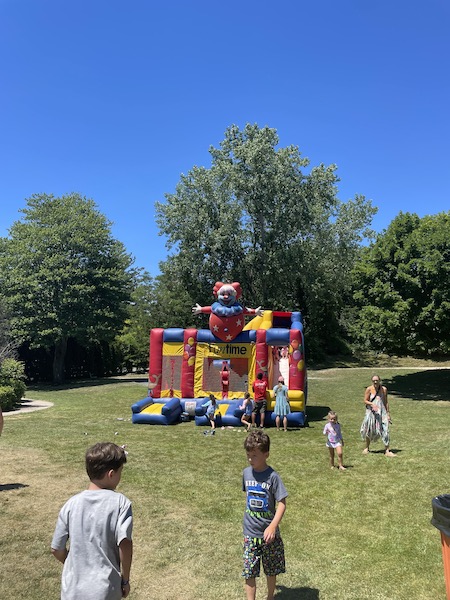 The Bouncy Castle was a hit for the youngest attendees.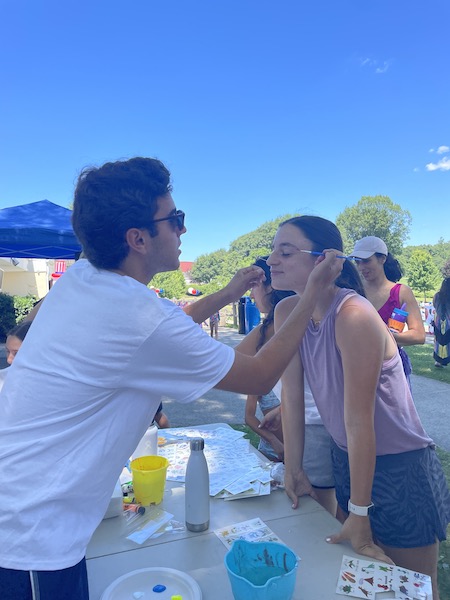 Scarsdale Pool lifeguard, Cyrus Toosi gives the author firework facepaint.