Westchester Reform Temple and Congregation Kol Ami Crank Up the Heat at their Second Annual Summer Stage Concert
Wednesday, 10 August 2022 22:06
Last Updated: Wednesday, 10 August 2022 22:09
Published: Wednesday, 10 August 2022 22:06
Andrea Seiden
Hits: 642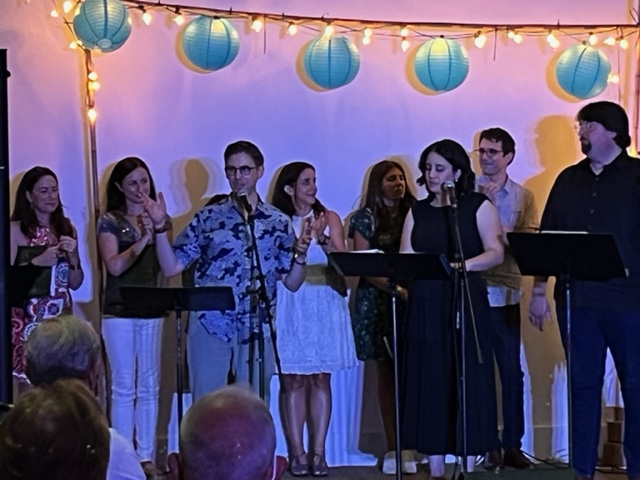 Temperatures were rising on Tuesday night, when Westchester Reform Temple in partnership with Congregation Kol Ami of White Plains, hosted their second annual combined Summer Stage Concert. Talented congregants, Broadway performers, and clergy from both synagogues treated the community to popular music and songs in honor of Tu B'Av, the Jewish holiday of love.

Local superstars took the stage and sang:

Isaac Sonett-Assor - It All Fades Away – the Broadway show, Bridges of Madison County

Erika Radin - I Feel The Earth Move - Carole King

Cantor Amanda Kleinman - What a Wonderful World, Louis Armstrong

Rabbi Jonathan Blake - Knocks Me Off Feet, Stevie Wonder

Randi Culang - Time After Time, Cyndi Lauper

Cantor Danielle Rodnizki - Carried Me With You, Brandi Carlile

Cantor Mia Fram Davidson - Don't Stop Believing, Journey

Cantors Daniel Mendelson & Amanda Kleinman - Wonderful Tonight, Eric Clapton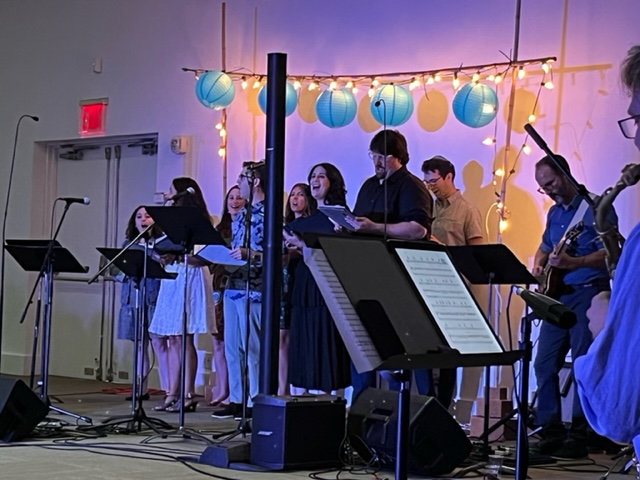 Two of the strongest vocal moments were when Kol Ami Cantor Daniel Mendelson rocked a fiery rendition of the Meat Loaf hit, I Would Do Anything For Love and Kelly McCormick of Broadway fame, rocked Melissa Etheridge's Come To My Window.

Singers were backed by some of Westchester's best band members and included: Alex Hopkins: Piano/Music Director, Marc Phaneuf – Saxophone, Mairi Dorman-Phaneuf – Cello, Oren Neiman – Guitar, Bob Miller – Bass, and Nadav Snir-Zelniker – Percussion.
We caught up with Alex Hopkins who shared, "We purposely selected songs that people know and love in order to create greater relatability, joy, and community cohesiveness." He went on to say, that their aim was to delight attendees and at-home Zoomers -ultimately reminding everyone that, All We Need is Love.
While leaving the show, one attendee, Elizabeth Ward, commented on the incredible talent that was assembled for the concert. "Everyone was amazing and I can't wait for next year's show." It is fair to say that the music lifted everyone's spirits, leaving the attendees completely rejuvenated and ready to take on the summer's record breaking heat.