UJA Trunk Show Returns to the Tent in Bridgehampton
Wednesday, 17 August 2022 10:08
Last Updated: Wednesday, 17 August 2022 10:50
Published: Wednesday, 17 August 2022 10:08
Joanne Wallenstein
Hits: 424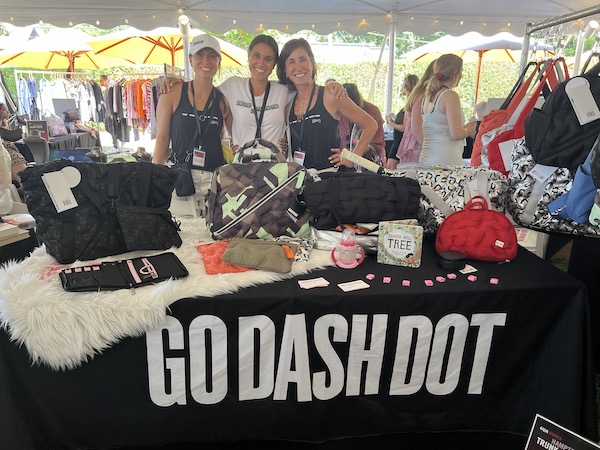 After a three year hiatus, the Annual UJA Hamptons Trunk Show was held in Bridgehampton, NY on August 4, 2022. Though the weather was steamy, high temperatures couldn't dampen the shoppers who crowded under the tent to shop for jewelry, apparel, housewares, art and even furs. Vendors displayed a rich array of merchandise, some custom made, and the reception was enthusiastic.

Adrienne Tanner, Executive Director, UJA Women said, "It was wonderful hosting an in-person Hamptons Trunk Show again - the first in three years - and bringing together more than 500 shoppers and 60 vendors who share our passion for philanthropy under our signature white tent. Beyond the shopping, it was the community spirit throughout the day that helped make the event a great success."

Strolling the tent, we ran into some friendly faces from Westchester and also noted some others that warrant further investigation.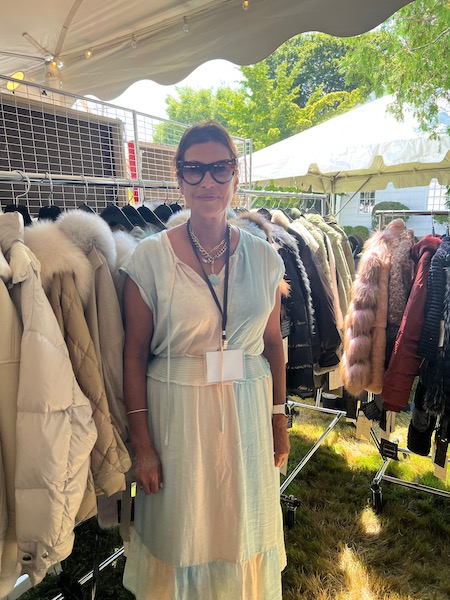 Scarsdale's own Emily, Melissa and Hannah Fastov from Go Dash Dot displayed their colorful and useful line of totes, gym bags, backpacks, beach bags, computer carriers and more! Shop here:

Linda Richards of Port Chester was pleasantly surprised to find that the group was ready to buy winter furs. By noon, she had already sold twelve coats! See them here.

Keri and Farrel Starker and Shari Fruhling from Designs that Donate embraced the spirit of philanthropy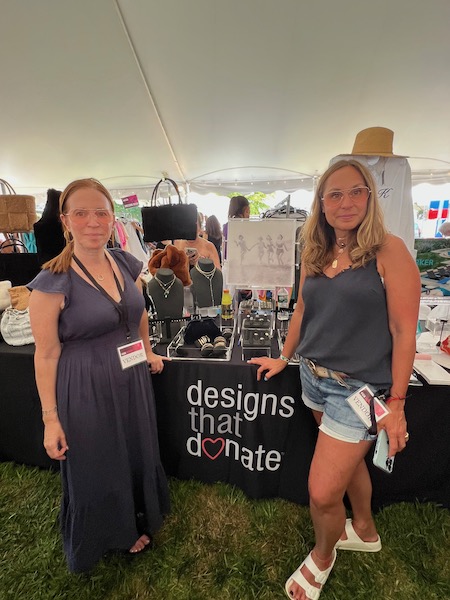 by donating a percentage of every purchase to the charity of the buyer's choice. See more here.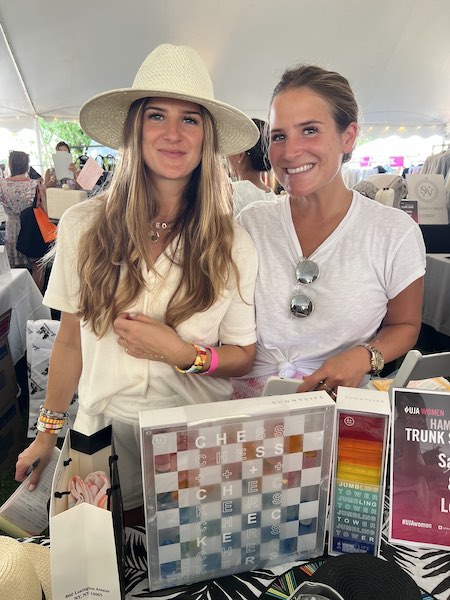 We picked up some nice pajamas from Sam and Lex, who brought a curated collection of clothing, hats, accessories and home goods to the show.

Freida Rothman explained the inspiration behind her original gold and silver jewelry. A Brooklyn resident, Rothman designed stunning necklaces, bracelets, earrings, rings and more, tying in themes from Brooklyn and Woman of Strength including her grandmother and her great aunt who are both holocaust survivors.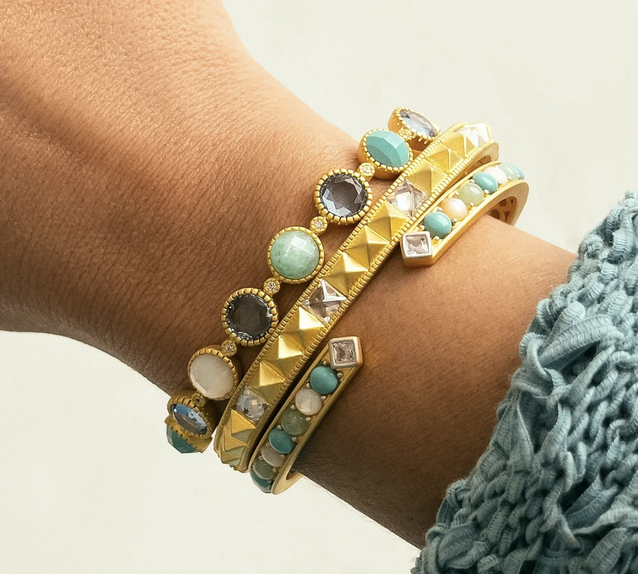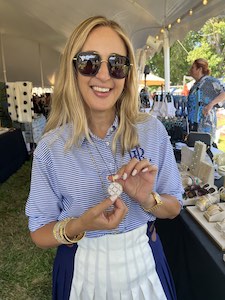 Artist Shari-Beth Susskind brought her large and colorful acrylic and resin pieces – ready to brighten your walls.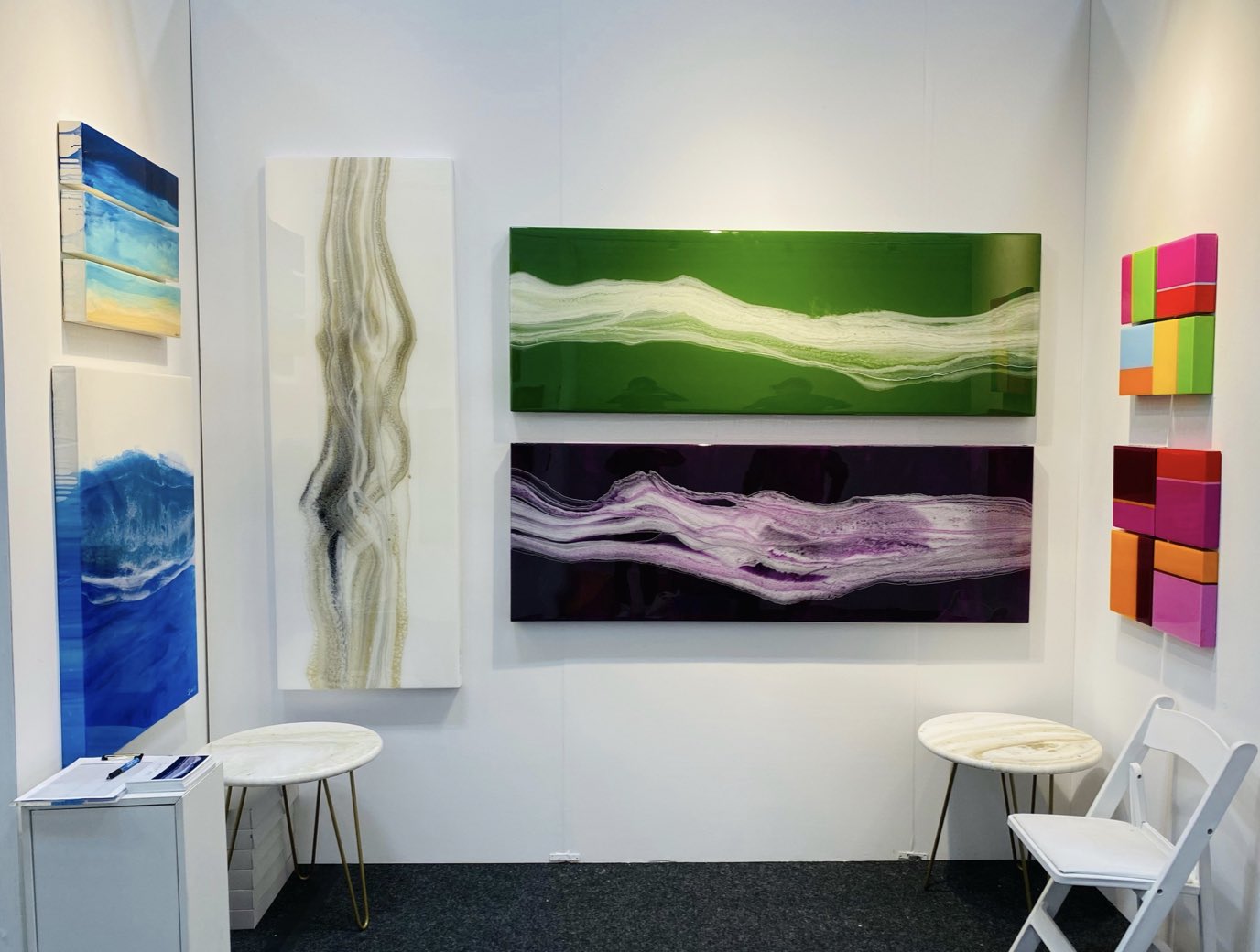 We stopped by a table for T'Shuvah Center and spoke to Viven Hoexter and Benjamin Lichtman. They explained that T'Shuvah Center is a Jewish recovery community for addicts of all kinds. Based in New York City, they integrate Jewish wisdom, text and ritual; the 12 Steps; and spirituality to help those suffering find a path to recovery.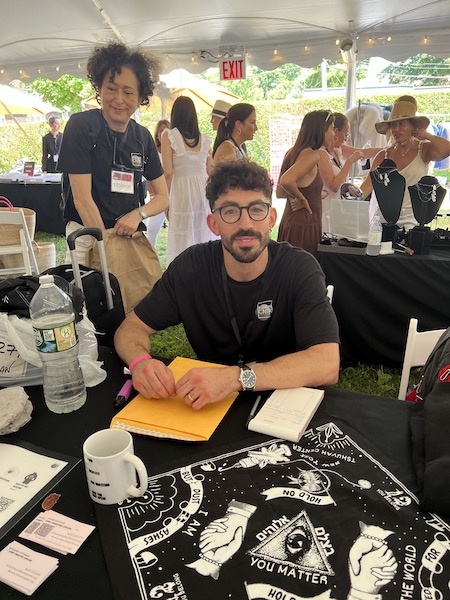 The show was even better than we remembered it – and we look forward to next year under the tent.