The Passing of Patricia "Pat" Colella
Friday, 12 May 2023 13:05
Last Updated: Monday, 15 May 2023 12:06
Published: Friday, 12 May 2023 13:05
Kelly Hough Rogers
Hits: 988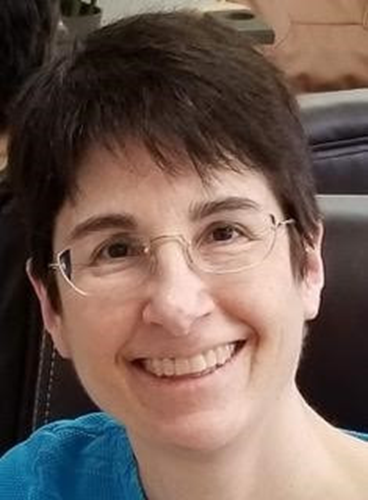 Scarsdale mourns the passing of a cherished community member, Patricia "Pat" Colella. Colella spent her life serving others as an attorney for the Legal Aid Society and as a member of the Scarsdale Congregational Church. Reverend Dr. Kelly Hough Rogers shared a few words of remembrance with the community:
Dearest Friends,
I write to you with a heavy heart to let you know that our beloved Patricia "Pat" Colella passed into God's loving presence on the morning of May 11, 2023. Pat just turned 60 years old on April 21st. She was a beloved wife, mother, sister, daughter and friend. Her whole life was about serving others. Pat grew up in Westport, CT with her parents and sisters. After college, she followed in her father's footsteps and attended law school. Pat joined The Legal Aid Society in 1990, first as a summer intern from a law firm and then as a full-time staff attorney in September 1992. She spent her whole career helping the most vulnerable members of our society. In addition to practicing law, Pat was a tireless advocate for victims of Gun Violence. In the wake of the massacre at the Sandy Hook School in Newtown, CT, Pat and Bonnie Mitchell formed and Co-chaired the Interfaith Coalition Against Gun Violence. Together they brought this important advocacy work to Scarsdale Congregational Church. In addition to that, Pat was very active in Mom's Demand Action for Gun Sense in America eventually rising to be the State Deputy Chapter Lead for Membership.
Many of you know that Pat first came to SCC because she'd seen in invitation to Bringing in Christmas and attended with her daughter Katie. We're so glad she did, because she has been such an important member of this community. Pat will continue to serve as an inspiration to us all. If you did not get to see the amazing birthday tribute compiled by Pat's sister Amy Claire – please take some time to watch it HERE. Through this tribute you can catch a glimpse of just how many people Pat impacted in her life.
Details about a service will be forthcoming. In the meantime, please take comfort in the powerful opening lines of Psalm 46 - "God is our refuge and strength, a very present help in trouble."
Sending you all love,
Kelly