Former Scarsdale Mayor Carolyn Stevens to Serve as Chief of Staff of the Westchester County Board of Legislators
Monday, 13 January 2020 16:22
Last Updated: Monday, 13 January 2020 16:24
Published: Monday, 13 January 2020 16:22
Joanne Wallenstein
Hits: 3394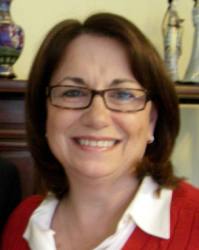 Former Scarsdale Mayor Carolyn Stevens will replace Dennis Powers as the Chief of Staff for Benjamin Boykin who is the Chairman of the Westchester County Board of Legislators. In addition to serving as Mayor of Scarsdale, Stevens was a village trustee and long-time member of the County's Citizens Budget Advisory Committee.
A press release from Boykin says:
"Carolyn comes to the Board with 25 years of experience as a litigator and arbitrator. She was Scarsdale mayor from 2009-2011. She served as a village trustee from 2003-2007. She was a consultant to federal court monitor for the Westchester County affordable housing settlement from 2011 to 2017. She has been a member of the County's Citizen's Budget Advisory Committee since 2011. She currently serves as a member of the Ossining Planning Board and is the Planning Board's liaison to the Ossining Environmental Action Committee.
Carolyn's background as an attorney and as a public official, as well as her experience with the County's budget, make her uniquely qualified for the role and I look forward to the ideas and energy she will bring as we continue our work for the residents of Westchester County."
Stevens said, "I'm honored to be asked to serve as Chief of Staff. I have known Chairman Boykin for many years and have had the opportunity to work him productively on issues including affordable housing, infrastructure, and the County budget. I am excited to be able to draw on my years of work on issues affecting the County, and my experience in municipal government, to help the Chairman and the Board confront challenges, seize opportunities, and continue to deliver results for the people of Westchester."