Local Businesses Suffer: Help Ease Their Pain
Thursday, 19 March 2020 08:06
Last Updated: Thursday, 19 March 2020 10:25
Published: Thursday, 19 March 2020 08:06
Joanne Wallenstein
Hits: 1574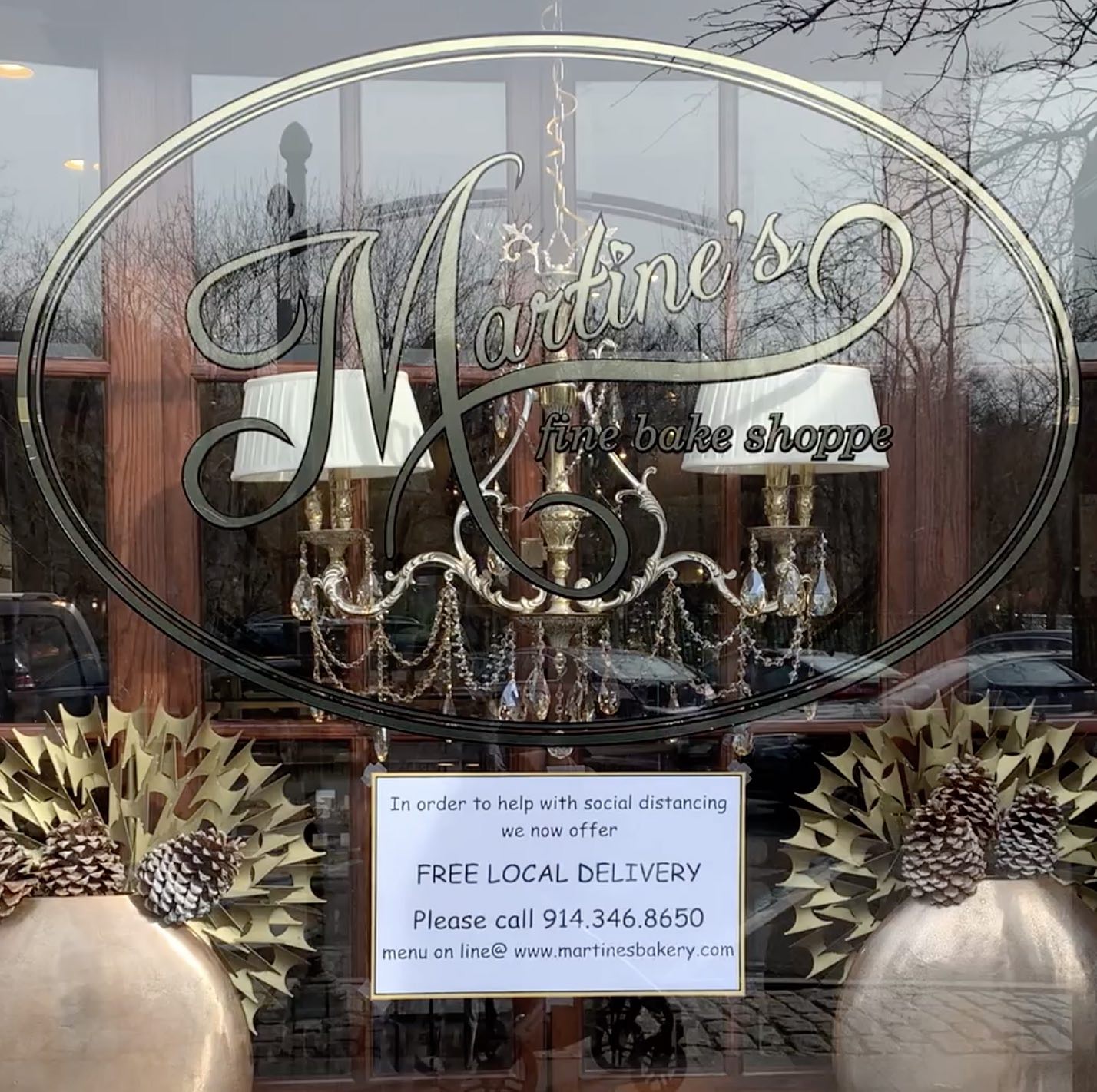 (This letter was sent to us by the Scarsdale Business Alliance)
All businesses, large and small, are facing many challenges as they navigate what is quickly becoming more than a two-week shutdown. Small businesses, which are the heart and soul of Scarsdale Village, are particularly hard hit by the economic effects of Covid-19. Our SBA businesses must navigate payroll, rent, inventory and other expenses, all with virtually no or reduced revenues. Many of our owners are no longer taking a salary.

During this crisis, the Scarsdale Business Alliance Board has been working hard to both support our membership and support our community.

We know the community wants to support local businesses too. We've seen the Facebook posts, received your messages, and heard your voices, and we are so grateful. To the greatest extent possible, we want to continue to offer our services to the community in a safe and convenient way. Here are a few ways we can help each other during this unprecedented time:

Gift Cards - Many of our stores have already closed their doors, but not their businesses. They are offering gift cards, often at a discount. Buy them for yourselves, buy them for your friends, buy them for your neighbors, tell your friends to buy them.

Food take-out or delivery - While our restaurants and bars have temporarily closed, they almost all still offer delivery, take out, and/or curbside pickup. Skip the cooking today and enjoy a freshly prepared meal from one of our local businesses. UberEats, DoorDash, GrubHub and others have waived their delivery fee, so take advantage of this benefit. SBA restaurants include: Bango Bowls, Chat, DeCicco Family Markets (will prepare meals and deliver), Martines, Meritage, Moscato, Popojito, Sapori, The 808 Bistro, Via Forno and Westchester Burger Co.

Private shopping/off-hour shopping - Take advantage of the many creative options our SBA businesses are offering. DeCicco's is opening early at 7am each day to give seniors an opportunity to shop with few other people nearby.

Virtual shopping - Many businesses are also offering virtual shopping. Go on Facetime from the convenience of your home, peruse the merchandise, and select your favorite pieces. Most stores will also provide free delivery.

Shop on the internet - Almost all our SBA businesses are open online. And most of them are featuring fabulous sales on much of their inventory right now. Don't miss out! Shop from the safety of your couch and get that special something you've been eyeing.

Health Services - It's hard to receive services when businesses are closed. But some of our services providers remain open, employing strict guidelines to make sure you stay safe. In addition, some providers can offer their services via teleconference or video-conference platforms as well as doctors offering telemedicine appointments. Be sure to reach out to find out if these options are available.

Local volunteers and the SBA have collaborated to create a website that connects local residents in Scarsdale with local/near Scarsdale businesses in need of immediate support. https://www.scarsdalelocal.com/.

Times are difficult. We're all in this together, so let's do our best to support each other. In recent days we have all witnessed the lengths to which our local businesses have adapted to make our lives a little easier; from extended hours, to hand sanitizer at checkout, to additional personalized delivery. Now it's time for us to do what we can for them.

Marcy Berman-Goldstein & Ken Giddon, SBA Co-Presidents
SCARSDALE BUSINESS ALLIANCE MEMBERS

Advocate Brokerage Corp.
Athleta Scarsdale
Bango Bowls
BLVD
Bronx River Books
Chase Bank
Chat
Club Pilates
Coldwell Banker
Decicco Family Markets
Douglas Elliman
Dynamic Personal Training
Elder Care Homecare
Equinox
Eye Gallery of Scarsdale
Flora Nail Spa
Greenwich Medical Spa
Great Stuff
Haagen Dazs
Holsten Jewelers
Here&Now Yoga+Body
Hoff-Barthelson Music School
Houlihan Lawrence
I Am More Scarsdale
Iron Vault
Joseph Spadafino: AllState Insurance
Julia B. Fee Sotheby's International Realty
Julius Michael Scarsdale
Learning Express
Lord and Taylor
Martines Fine Bake Shoppe
Meritage
Metro Behavioral Health Associates
Mixology
Morgan Stanley Wealth Management
Moscato
Once Upon a Lil Cupcake
Orangetheory Fitness
Pamela Robbins
Pepe Infiniti
Petticoat Lane
Pilates, Therapy and Wellness Center of Westchester
PixieLane Elanit
Pizza Vitale
PlushBLOW Scarsdale
Pookie & Sebastian
Popojito
Profile by Sanford - Scarsdale
Rothmans
Rudy's Music
Sapori of Scarsdale
Scarsdale 10583
Scarsdale Adult School
Scarsdale Community Baptist Church
Scarsdale Edgemont Family Counseling Service
Scarsdale Improvement Corp
Scarsdale Integrative Medicine
Scarsdale Inquirer
Scarsdale Pediatrics Associates
Scarsdale Prep
Scarsdale Security Systems, Inc.
Scarsdale Shell
Scarsdale Village Flower Shop
Scarsdale Woman's Exchange
Smart Linguists
Stretchlab Scarsdale
The 808 Bistro
The Bar Method Scarsdale
The Child & Family Institute
The Copper Faucet Soap Company
The Dark Horse
Value Electronics
Via Forno
Village Computer Shop
Village of Scarsdale
Westchester Choice Realty
Westchester Boxing Club
Westchester Burger Co.
Westchester Parenting
White Plains Hospital
Wilson & Son Jewelers
William Raveis
Youtherapy Medical Spa
Zachys Wine & Liquor