Scarsdale's James Franklin Conlan Passes Away at 84
Wednesday, 13 January 2021 20:31
Last Updated: Wednesday, 13 January 2021 20:34
Published: Wednesday, 13 January 2021 20:31
Joanne Wallenstein
Hits: 1121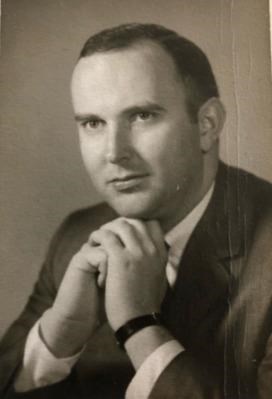 James Franklin ConlanJames Franklin Conlan, 84, of Scarsdale, NY, died on December 26, 2020 following a lengthy illness.
Mr. Conlan was born at Saint Agnes Hospital in White Plains, NY on March 11, 1936, the only child of James Francis Conlan and Anne Irish Conlan. He was raised in Scarsdale and attended Scarsdale public schools, graduating from Scarsdale High School in 1954. He then attended Williams College where he earned a B.A. degree in 1958, majoring in History. After graduating from Williams, he volunteered for the draft and served in the United States Army Counter Intelligence Corps, from which he was honorably discharged in 1960.
In late 1960 he joined Bankers Trust Company where he worked for 38 years, retiring in 1998 as a Vice President. He earned a Master's Degree in Business Administration from New York University in 1966. For many years, he was a guest lecturer on corporate trusts at the Federal Deposit Insurance Corporation's Department of Bank Supervision in Washington, D.C, and at various corporate trust industry events.
Mr. Conlan lived in New York City from 1960 until 1965, where he met his soulmate, Virginia Broderick, in 1961. They married in 1962, moved to Bronxville in 1965, and to Scarsdale in 1967. In Scarsdale, Mr. Conlan was active in community affairs as a member of The Town Club and its Fiscal Affairs Committee, a coach of baseball, basketball, and soccer teams in the Recreation Department's leagues, a member of the Parish Council at Immaculate Heart of Mary Parish, President of the Bramlee Heights Neighborhood Association, and a District Leader for the Republican Party. He was a guest member of the Edgewood School Historical Society, the elementary school he attended in the 1940s, his four children attended in the 1970s, and four of his grandchildren attended from 2005-2017.
Mr. Conlan is survived by his wife Virginia of 58 years, four sons and their wives, James Conlan of San Juan, Puerto Rico, Patrick and Jennifer Conlan of Franklin, MA, Christopher and Kyle Conlan of Yorktown, NY, and Matthew and Kathryn Conlan of Scarsdale, NY, and by ten grandchildren, Patrick, James, Aidan, Anne, Moira, McKinley, Joseph, Seamus, James Sebastian, and Liam.