Mother's Day the Olfactory Way
Friday, 23 April 2021 11:16
Last Updated: Friday, 23 April 2021 11:20
Published: Friday, 23 April 2021 11:16
Joanne Wallenstein
Hits: 412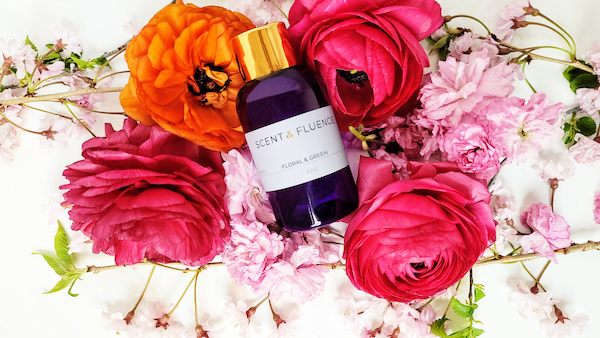 ScentFluence Aroma Design Studio celebrates Mother's Day with a tribute to every mom with the power scent! Our sense of smell and olfactory nerve have a strong connection to the mind and memory. As Helen Keller said; "Smell is a potent wizard that transports you across thousands of miles and all the years you have lived."
Here are some suggestions for scents for all the Moms in your life:
The Mindful Matriarch who loves a Zen yoga session or savors stealing a moment of meditation. Perhaps, she unwinds by drawing a hot bath, with a glass of Cabernet to decompress after a long day. The perfect scents for mom would be Child's Pose®, Yoga Nidra®, or Lavender Leaves. Your mother will namaste you for it.
The Wanderlust Woman, who dreams of aromatic holidays on the Amalfi Coast; transport mom back to Capri with the scents indigenous to the Islands with Verbena, Bergamot Orange or Vetiver Bergamot. If the Eastern Shore is where mom finds solace in sea, then to savor those sacred memories with the scent of Surf & Sun.
The Trail Blazer or Mountain Maven, who spends time between the Pines. Pine Trees are known to reduce the levels of anxiety and tension and increase euphoria. Tree Pose®, Deep Cedar and Winter Pine scents help to recreate the feeling of a walk in the woods. If a chalet in Chamonix brings back fireside après ski memories, give her By The Fire or Cognac to warm her heart.
The Green Goddess: Research shows that freshly cut grass, releases a chemical blend that increases joy and relaxation and gratitude. A walk in the park or a picnic in your backyard give field of dreams a who new meaning! To inspire this mood, try the scents of Green Tea, Rosemary or Mint Focus.

The Culinary Queen: Mom who relishes her time in the kitchen preparing family favorites and entertaining loved ones. "Whenever I smell a roast chicken or fresh bread baking or my neighbor's gingersnaps in the oven, it connects me to my childhood. I feel like I'm passing that on, and that comfort and coziness, as much as I can to my kids, as well as am expectation that they will grow up and they know what health food is" -Jennifer Garner www.goodmorningamerica.com.
Experience Pumpkins Spice, the ultimate blend of sweet Autumn Pumpkin and spirited spicy or Cinnamon Waffles which combines the warmth of waffle batter with a dash of cinnamon.
Caroline Fabrigas from Scentfluence says, "I am so grateful that I get to experience and live vicariously through my clients most precious memories though my business. As Rita Moreno aptly said, "Smell the roses. Smell the Coffee. Whatever it is that makes you happy." Let ScentFluence be your nose and guide to discover the scent that's just right for your mom!
I created ScentFluence's extensive library of curated aromas where a world of sensory experiences awaits. With an array of scents as well we create custom scents for some of the most exclusive resorts and successful businesses in the world."
ScentFluence is located in the heart of Scarsdale Village and brings the influencing power of scent to home, business and life! Now, at the ScentFluence Aroma Design Studio you can experience the art of fragrance and the science of scent in your home or business as they create custom, signature scents just for you!
Scent Marketing Inc., ScentFluence is a full-service Scent and Sensory Marketing company that has become the trusted resource for Fortune 500 global brands such as Baccarat Hotel & Residences, 1 Hotel, Auberge Resorts Collection, Hyatt, Neiman Marcus, The North Face, Campari Brands and Citizen watches to name a few.
ScentFluence also offers a full line of innovative, free-standing or HVAC ready Cold Mist Scent Diffusers to serve a variety of space sizes and dimensions.
Stop by ScentFluence - aroma design studio for scents, diffusers, candles, soaps and other fragrance gifts from $18.00-$80.00. We provide beautiful, complimentary gift wrapping.
22 Harwood Court
Scarsdale, NY, 10583
www.scentfluence.com
Curbside pick-up available.
Private scent library tours and social distanced events available by appointment - call ScentFluence owner -Caroline Fabrigas at: 914 338 5070