New Law Passed to Prevent Those at Risk from Purchasing Guns
Thursday, 10 June 2021 07:39
Last Updated: Sunday, 13 June 2021 14:07
Published: Thursday, 10 June 2021 07:39
Joanne Wallenstein
Hits: 1479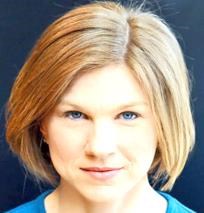 Treva Foss ThomsNew legislation signed this week in the NYS Legislature seeks to prevent a tragedy like the one that befell a Bronxville family in January 2020. In late 2019, wife, mother of three, music professor and marathoner, Treva Foss Thoms, voluntarily checked herself into a mental health facility. She was 46 years old and suffered from depression. After being discharged in early January 2020, she purchased a gun and committed suicide. Treva's husband Dr. Jason Thoms contacted County Legislator Ruth Walter, unable to understand why his wife was able to purchase a firearm right after she got out of the hospital.
According to her obituary, Treva was "an incredible friend, wife, sister, mother, and mentor. Treva loved her family and friends deeply. She was passionate about her children and was filled with hope for them to the very end. She was a generous, kind, open, and genuine person."
"Treva had two degrees in Music from St. Olaf College, and the University of Arkansas, Fayetteville. She was an excellent Professor of Music and Voice who cared deeply for her students and especially helped her voice students find inner strength, stage presence, and confidence for singing and life."
"She lived to sing, and anyone who heard her voice was struck by its beauty and her deep purpose-filled music-making. The two highlights of her musical career were her CD Come Sunday and her performance at Carnegie Hall in June 2017. She was particularly proud of the fact that she was a Marathon Maniac, having run over 25 marathons, including 5 in one month!"
The new law requires mental health facilities to provide information on how to seek extreme risk protection orders for patients upon their discharge or conditional release.
"New York's Red Flag Law was an important step forward by allowing courts to order the temporary seizure of firearms from people believed to pose a danger to themselves or others," said Amy Paulin, who sponsored the bill in the NYS Assembly. "This bill furthers that law and provides that prior to a patient's discharge or conditional release from a mental health facility, they and their representative automatically receive materials informing them of New York's Red Flag Law. It's essential that patients and their families are made aware of the options available to ensure the safety of others and loved ones."
Senator Peter Harckham, the sponsor in the NYS Senate said, "Providing information on an extreme risk protection order when a patient with a mental health diagnosis is released from a care facility may save countless lives in the years to come. This is a common-sense safeguard, and it may give patients, family members and authorized representatives of the patient deserved peace of mind. In certain circumstances invoking the Red Flag Law is a step that should not be overlooked."

Enacted two years ago in New York State, the Red Flag Law, also known as the extreme risk protection order law, prevents individuals who show signs of being a threat to themselves or others from purchasing or possessing any kind of firearm. This law was put into effect with the hope of preventing mass shootings, domestic incidents, suicides and other tragedies, all of which continue to afflict our country.

In the case of the Thoms family, the victim's family had no previous knowledge of the Red Flag Law. Her husband, Dr. Jason Thoms, said, "I assumed that there was no way that my wife, given that she had just been released from a mental services facility where she resided for several months, would have the ability to purchase a gun." Thoms asserted, "If I had known about the existence of the Red Flag Law and the ability to obtain an extreme risk protection order, I would have secured one for my wife, and she might still be here with us today."

Under this legislation the patient and their representative will automatically receive materials informing them of the Red Flag Law. Statistics show that firearm suicides account for more than half of all suicide deaths in the United States.
"Providing such notice will prevent future tragedies and ensure that patients and their families are made aware of the options that are available if they have concerns about the safety of their loved ones," said Paulin. "Guns must be kept away from those who are a threat to themselves or others."