My Neighbor, My Hero: Jessy Choi
Tuesday, 28 March 2023 14:27
Last Updated: Wednesday, 29 March 2023 15:02
Published: Tuesday, 28 March 2023 14:27
Jessica Brandeis Rosenberg
Hits: 978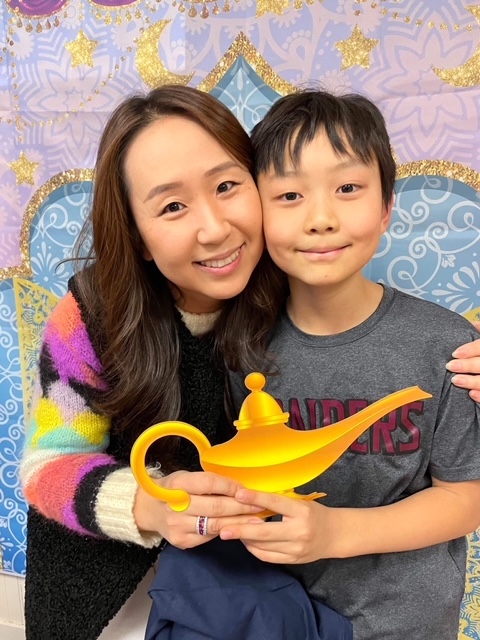 Our neighbors. Some, we see every day. Some, we have never met. But in a Village of over 18,000 residents, how well can we really know each other?

When Attiya Malik and her family arranged to move from New York City to Edgewood in August 2013, contracting the flu while her husband was out of town was certainly not part of the master plan. Far from the familiar, and before the conveniences of Doordash and Fresh Direct had debuted in the suburbs, Attiya recalls feeling isolated and scared as she cared for her two children alone in a new place, too sick to even get up from the sofa.

Enter Jessy Choi. Before making her move to Scarsdale in 2013, Jessy enjoyed living all around the world including in South Korea, where she was born, as well as China and Australia.
Attiya and Jessy first met at a class parent meeting. They quickly found common ground when they realized they had both moved to Edgewood around the same time. When Jessy noticed that Attiya was not there for school pickup, a deviation from her typical routine, she became concerned. Even though she was caring for her three sons and working on her startup company, Jessy sprang into action and prepared lunch for Attiya's entire family.
Most of us can't remember what we ate for lunch just a few days ago, but when asked, Attiya quickly remembers the butternut squash soup elixir Jessy prepared for her a decade ago. Attiya's vivid memory of this only underscores the impact it made on her. To this day, Attiya describes it as, "one of the sweetest gestures anyone has ever done for me".

While Attiya was sharing this story of how Jessy stepped in to support her and her children, I was reminded of Stephen Sondheim's timeless lyrics, "Someone is on your side, no one is alone". Thank you Jessy for reminding us that even when it is least expected, someone in the community has our backs.
Send your stories to peopleofthedale@gmail.com.