They've Got Talent! Halloween Window Painters at Work
Monday, 16 October 2023 12:55
Last Updated: Wednesday, 01 November 2023 09:03
Published: Monday, 16 October 2023 12:55
Joanne Wallenstein
Hits: 799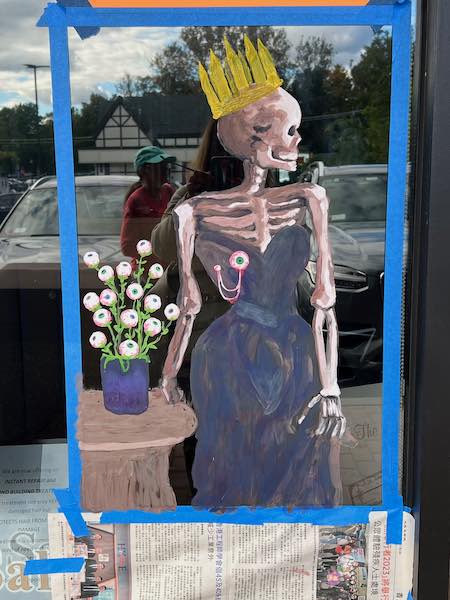 Though temperatures were nippy, the sun finally came out on Sunday October 15, to allow Scarsdale's young artists to participate in the annual Halloween Window Painting Contest. We found kids in the Village, on Palmer Avenue and in the Golden Horseshow painting colorful and amusing window paintings with some creating masterpieces on the windows of Scarsdale's store windows.
Some were themed to go with their local such as "Get Your Spooktacular Nails Done," at the nail salon or "The Grossery Market" on the window of De Ciccos and Trick or Chopt Treat at Chopt in the Golden Horseshoe. Others referred to pop culture including Taylor Swift and Barbie, and some had a political references including Peace. There were skeletons, witches and pumpkins and some very impressive work by skilled painters.
Check out our gallery of Scarsdale's artists at work here --- and add your photo to the gallery by emailing your image to scarsdalecomments@gmail.com.