Scarsdale Residents Respond to Mt. Vernon Kids in Need
Thursday, 23 June 2011 08:04
Last Updated: Thursday, 23 June 2011 08:10
Published: Thursday, 23 June 2011 08:04
Hits: 3795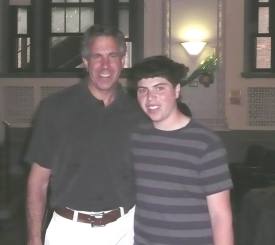 Here is the story of an ambitious effort being undertaken by a group of Scarsdale residents to raise $200,000 to save Amazing Afternoons, an after-school program in Mt. Vernon that is run by Westchester Jewish Community Services (WJCS).
Due to state budget cuts that take effect next September, the 125 children enrolled in Amazing Afternoons at Mt. Vernon's Edward Williams Elementary School won't have a place to go for homework help, recreation and mentoring. Lack of funding for Amazing Afternoons, which is administered by Westchester Jewish Community Services (WJCS), threatens to discontinue free after-school enrichment and academic support for the Mt. Vernon students, many who will go unsupervised in the afternoons. Nearly 90% of the children at the school qualify for free or reduced price lunch; most come from single-parent homes; and many live in homeless shelters. The demise of the program will also leave working families without affordable childcare in the after-school period.
That's where their neighbors in Scarsdale come enter the picture -- The Edward Williams Fundraising Group -- many of whom are long-time volunteers at Amazing Afternoons, have set a goal to raise $200,000 so that the young program participants will continue to have "amazing afternoons" and their parents will have peace of mind knowing they are in a safe, nurturing environment.
Spearheaded by Scarsdale residents Danny Bernstein, Judy and Len Corlin, Rita Friedman, Helene Getz and Stan Josephson, as well as students Ali Schnitzer and Graham Winston of the Edward Williams Club at Scarsdale High School, the group is soliciting donations to keep Amazing Afternoons viable for the 2011-2012 school year. Many of these volunteers are congregants of Westchester Reform Temple (WRT), which adopted Amazing Afternoons years ago, providing a corps of adult and teen volunteers who offer a range of enrichment opportunities including ballet, chess, basketball, chorus, poetry and much more. A special bond developed between the WRT volunteers and the Edward Williams students – each group sharing experiences, learning valuable life lessons from the other and growing from their participation in the program.
This is not the first time that the Scarsdale community has come together to help Amazing Afternoons. For the past four years, the temple volunteers and music conductor Justin Bischoff of St. James the Less Church, also in Scarsdale, have teamed up with congregation members to raise funds to send many of the Amazing Afternoons youngsters to summer camp. The concerts have raised nearly $250,000, to support day camp scholarships for some 200 children served by WJCS programs. These efforts underscore the tremendous value of neighbors helping neighbors and the benefit that everyone derives from kindness and generosity in times of need.
To learn more, contact Janet Younkin of Westchester Jewish Community Services at 914-761-0600 x 204 or jyounkin@wjcs.com.

Pictured at top: Scarsdale resident Danny Bernstein and his son Max, at the recent fundraising kickoff.