Edgemont School Foundation BBQ at Sunningdale
Monday, 11 July 2011 21:08
Last Updated: Monday, 11 July 2011 21:14
Published: Monday, 11 July 2011 21:08
Hits: 3069

The Edgemont School Foundation (ESF) will hold its annual summer get-together on Tuesday, August 2nd. Everyone is invited to join their friends and neighbors to celebrating the schools and honor the ESF's commitment to the Edgemont school system. The barbeque dinner/fundraiser will be held at Sunningdale Country Club on Underhill Road in Edgemont. The event will begin with cocktails at 7 pm. The proceeds from this event go directly to the ESF's mission: "Ensuring and enhancing the value of an Edgemont Education."
The ESF's most recent grants were made possible by the very generous donations of the community. Addressing the Edgemont School District's critical need to upgrade the computer network used by students and faculty, the ESF awarded a grant of $162,000 to the District in April of 2011. The grant, the largest ever by ESF, will fund a much-needed project to upgrade the computer network at all three schools by increasing the network's speed tenfold and internet connectivity, migrating from an old network operating system to a new operating system that is more compatible with various applications, and retiring several antiquated servers. Work on the technology infrastructure project is expected to be completed over the summer so that all of the planned enhancements will be fully operational for the start of the 2011-2012 school year.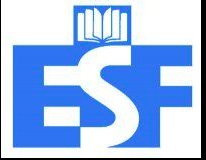 The grant expands upon previous grants of $72,785 and $118,000 awarded by ESF that funded the infrastructure for wireless technology in the Junior/Senior High School (March 2007) and both elementary schools (March 2010), essentially making the Edgemont School District a "wireless campus." Since 2004, ESF has awarded the district more than $850,000 for a variety of projects and programs, including a state-of-the-art audio/visual system in the Junior/Senior High School auditorium, a new student information system for the District, elementary school playgrounds, Social Emotional Learning Parent Workshop, mobile computer science labs, a Junior/Senior High School Campus Garden and a 4th grade Narrative Dance Program.
ESF co-chairs Andrew Conway and Steven Heineman are excited for the summer get-together and hope many residents attend the greatevent. Invitations went out earlier this month to all residents. Tickets are $150 per person and additional donations are welcomed. The ESF is a not-for-profit corporation and all gifts are deductible to the full extent permitted by law. Fro more information, contact Andrew and Steven at esf@ehs.edgemont.org.