SMS Students to Donate Hair
Thursday, 25 April 2019 07:25
Last Updated: Thursday, 25 April 2019 07:25
Published: Thursday, 25 April 2019 07:25
Joanne Wallenstein
Hits: 2237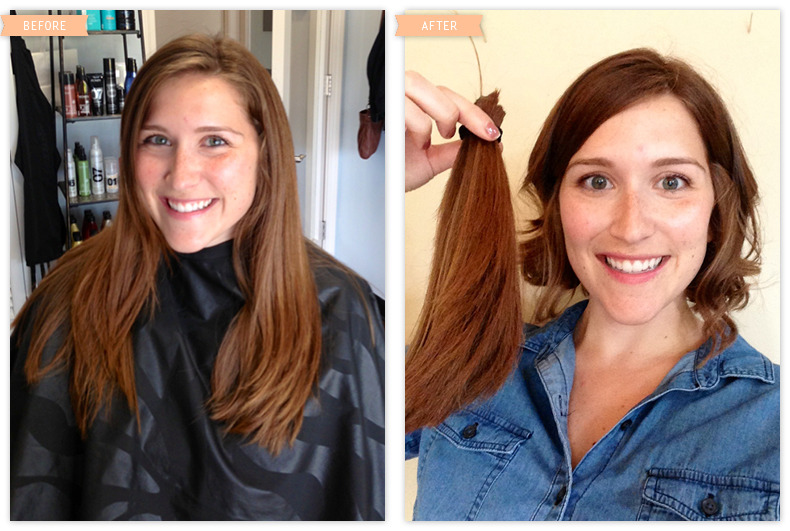 The Scarsdale Middle School Gym will be transformed into a hair salon on Friday afternoon April 26 at 2:45 pm when 12 students and their teacher will cut their hair to donate to others who have lost their own hair due to medical challenges.
The event, "Covering Young Heads To Heal Young Hearts," is the brainchild of SMS Health teacher Alyssa Saltzman who explained, "I've had long hair my entire life and this is something I've wanted to do for many years. I thought it would be a great way to connect with students by inviting them to join me in this endeavor."

"In caring for a sick family member, I was inspired to think about small ways we could all help people who may be experiencing hardships. I'm always looking for ways to remind my students that small actions of kindness can have a tremendous impact on others. This is a tangible opportunity for students to give a piece of themselves to benefit another child's well-being."

"As a health teacher, I try to instill within my students an element of gratitude for their own health. Reaching out to others in this way can benefit students by serving as a reminder that health can be fragile and something we must be grateful for and work to preserve."
On Friday, those with at least eight inches of hair below a ponytail holder are invited to donate their hair. A hairdresser will measure and cut, though participants will need to schedule their own haircut later for styling.
The hair will be donated to Children With Hair Loss", a non- profit organization that provides human hair replacements at no cost to children and young-adults facing medically related hair loss. http://childrenwithhairloss.us/
Saltzman says, "All are welcome to come watch and support us. Perhaps this may inspire people to donate in the future or reach out to others with acts of kindness in other ways."