Scarsdale Resident Hosts 14th Annual WJCS Have a Heart for the Holidays Luncheon
Tuesday, 26 November 2019 16:02
Last Updated: Wednesday, 27 November 2019 09:09
Published: Tuesday, 26 November 2019 16:02
Joanne Wallenstein
Hits: 2866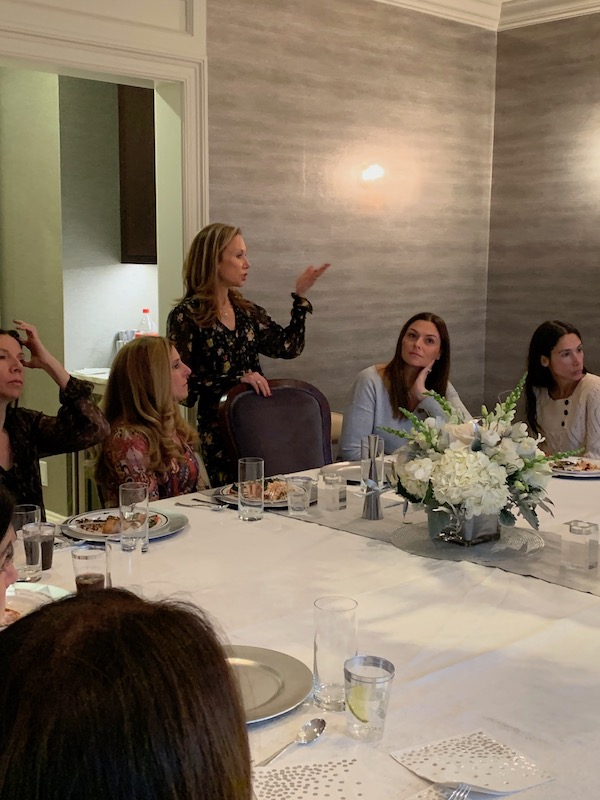 For the 14th year in a row, Linda Plattus, a Scarsdale resident and Westchester Jewish Community Services (WJCS) board member, hosted a luncheon in her home for the WJCS Have a Heart for the Holidays Gift Drive which benefits Westchester children in under-resourced communities. Fellow board members Suzanne Yearley, Nina Ross, Sarah Kayle and Michele Brettschneider co-hosted the event, which raised a record-breaking $8,000.
"While Westchester is often regarded as an affluent county, it is home to thousands of families living below the poverty line. WJCS provides services to many of those households through a range of parenting, mental health and education- focused programs. We want to make sure that children in the families we serve have a truly joyful holiday," says WJCS CEO Seth Diamond. "We are so grateful for Linda Plattus' support year after year, along with other WJCS board members, as well as her neighbors and friends who contributed toys and gift cards for children in need."
Monica Brennan, a supervisor at the WJCS Yonkers clinic, spoke at the luncheon, as did a client whose nine-year-old son participates in WJCS support groups for developmentally and intellectually disabled youth. WJCS provides 88+ programs to 20,000 Westchester residents each year and addresses a vast range of life challenges, including mental health, trauma, literacy, autism, Alzheimer's, and more.
Local businesses, including Cherry Lawn Farm Market, Cooked and Co, House of Flowers, Martine's Fine Bake Shoppe, Patisserie Salzburg, and Standing Room Only supported the event.
To contribute to the Have a Heart for the Holidays Gift Drive, please click here: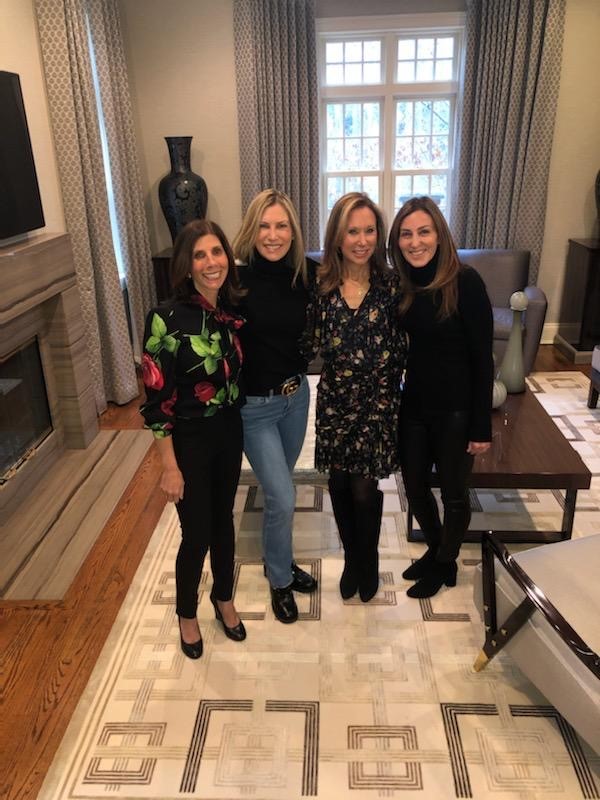 WJCS Board members from left: Sarah Kayle, Nina Ross, Linda Plattus, and Michele Brettschneider.
ABOUT WJCS
WJCS is one of the largest non-profit, non-sectarian human services agencies in Westchester, serving 20,000 people annually at 70 clinic, school, community, and home-based locations throughout the county. WJCS is a trauma-informed agency. Its integrated network of services includes: mental health treatment and counseling, child and youth development programs, residential and non-residential programs for people with intellectual and developmental disabilities, and geriatric services. The highest level of professional development and training is offered through the WJCS Educational Institute. For more information on WJCS, click here.