To All Whom Much Has Been Given, Much Is Required. Participate in SNAP for HOPE
Wednesday, 18 November 2020 08:31
Last Updated: Wednesday, 18 November 2020 10:57
Published: Wednesday, 18 November 2020 08:31
Joanne Wallenstein
Hits: 979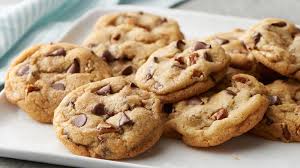 Scarsdale Neighborhood Association Presidents and all of the Scarsdale Neighborhood Associations invite you to participate in SNAP for HOPE, a six week of Village-wide holiday season service to provide baked goods, books and toys to HOPE Community Services in New Rochelle.
All Scarsdale residents are invited to assist HOPE (Help Our People Eat) Community Services. HOPE is the largest emergency Food Pantry and Soup Kitchen in our region. They need 1,600 baked items every week to provide to their client population, especially families and the elderly, as well as used books and new toys. SNAP's goal is for Scarsdale to meet HOPE's full 1,600 item need every week for the six consecutive weeks from Thanksgiving to the New Year plus donate much needed books and toys.
Scarsdale residents can sign up for as many slots as they are able to bake, collect used books and/or collect and new toys every week, from November 23 to December 28, with a minimum of 25 baking volunteers/families per week (no max!). Delivery of items will be to volunteer leads in Scarsdale each week, any day and any time up until Mondays at 2pm. All deliveries to HOPE will be Mondays from 3:30-4pm, by leads or volunteer families may also deliver their items personally to HOPE.
There are options for EVERYONE in Scarsdale to contribute - young, old and in between. Sign up to participate on Google Sheets here: (Note there are three tabs for pages at the bottom of the doc.)
There are three ways to participate:
-Bake
-Collect Used Books
-Collect New Toys
Sign up for slot(s) to bake and individually wrap 65 baked items during one week.

They need a minimum of 25 volunteers per week. Great for folks who like to bake!

Have fun, be festive! Sign up for slot(s) to collect (and deliver) used or new books over the course of one week.

Call friends, family members, local libraries, etc.

Sign up for slot(s) to collect and deliver new toys over the course of one week.
Special thanks to the corporate volunteers who will be baking for HOPE:

Questions? Email SnapPres10583@gmail.com

Frequently Asked Questions: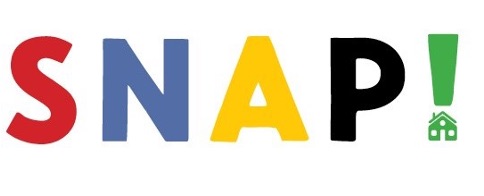 1. How many baked items should I bake?

Each "baker" – individual, family, group, etc, that commits to a baking slot commits to baking 65 individually wrapped and non-perishable baked items. You can sign up for as many slots as you would like!
2. What safety measures should we follow when baking?

Bakers should take the routine COVID safety precautions of wearing masks and gloves.
3. How does the weekly schedule work?

Bakers and collectors do their baking/collecting Tuesday-Sunday of any given week. Monday is "delivery day" – on Mondays, bakers and collectors can choose to deliver their items to HOPE directly or to one of the "Week Leads" who will then deliver to HOPE. If you cannot drive, please contact SNAPPres10583@gmail.com to arrange a pick up.
*All items must be delivered to a Week Lead before 2pm on Mondays.
*Deliveries to HOPE directly are 3:30-4pm on Mondays.
4. How do my baked items, books and/or toys get from me to HOPE?

There are two options: You can deliver them yourself or deliver to one of our Scarsdale Week Leads – who will then deliver all of the items. You must elect one of the options on the Google Sign Up Sheets.
5. What types of books does HOPE need?

Mostly books for children – preschool age through Middle/High School. Workbooks, school books, board books, story books, whatever you have!
6. I have gently used toys – can I donate those?

No, sorry, only new toys.
7. I have a question – who do I contact?

Email SNAPPres10583@gmail.com