Who Is Dr. Derrick Gay, the DEI Expert Working With the Scarsdale Schools?
Thursday, 15 September 2022 11:32
Last Updated: Monday, 19 September 2022 12:53
Published: Thursday, 15 September 2022 11:32
Wendy MacMillan
Hits: 711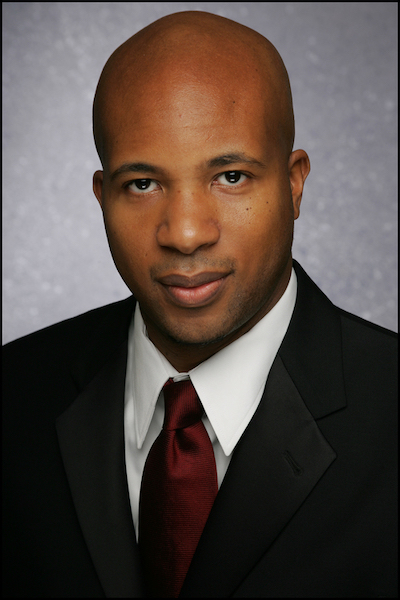 Scarsdale School District is starting the 2022-23 school year by renewing its commitment to maintaining a diverse, equitable, and inclusive environment for all its valued school community members. As parents may have read in Dr. Drew Patrick's "Message From The Interim Superintendent," the district aims to "reorganize DEI to include well-being as a co-equal partner in the work of creating an even more inclusive, diverse, and equitable learning community." According to Patrick, the new acronym WIDE (Wellbeing, Inclusion, Diversity, Equity) "reflects both a fundamental precondition for learning and an ambitious goal. We want our students to be good at learning AND at life; and we all must seek to thrive, not just survive. Thus, we must find ways to make everyone in our learning community feel like they belong and are included." To help the district achieve these goals, it will continue its productive partnership with the world renowned DEI expert Dr. Derrick Gay.
Dr. Gay began his journey with the Scarsdale Schools when, after a months long search of multiple candidates, he was hired as a DEI consultant during the 2021-22 school year. As the District website states, "Dr. Gay is an educator, activist, and consultant working across a broad spectrum of sectors on a range of topics related to diversity, equity, and inclusion."
According to his own website, Dr. Gay is a graduate of Merit School of Music; Oberlin College, Oberlin Conservatory of Music, Columbia University, and The University of Pennsylvania. Fluent in several languages, Dr. Gay works in countries all over the world helping businesses, schools, foundations and others, engage in diversity and inclusion work through designing and supporting diversity and inclusion strategy, providing inclusive leadership trainings and coaching, designing and facilitating inclusion workshops, and so much more.
In schools, "Dr. Gay draws on 18 years of experience in schools to empower boards to cultivate inclusive 21st-century global communities. This work includes exploring community life frameworks, national and regional demographic and inclusivity trends, and best practices to strategically embed inclusive values into curriculum and pedagogy, student life and programming, admissions, and the intentional cultivation of an inclusive school community."

Specifically in Scarsdale, Dr. Gay will assist with long-term planning and will provide support for students, teachers, and the larger school community through workshops and presentations. In his "Message From the Superintendent," Dr. Patrick also demonstrated how Dr. Gay's support has already begun to impact our district with the following illustration: "Last year we were challenged by our DEI consultant Dr. Derrick Gay to reconsider the word diversity, and to do so in two important ways. The first, to see diversity as a space to which we all share a claim, because we are all diverse. The second, to shift our mindset from thinking about diversity as a particular type of person to thinking about it as a goal that adds value for everyone in our community by focusing on excellence and equity simultaneously."
The Scarsdale PTA is working to provide a program for our community with Dr. Gay as the presenter later in the school year. Stay tuned for details!

Wendy MacMillan is a former teacher and now a proud mom of two, school aged children. With a background in psychology, education, and mindfulness, Wendy has long been passionate about wellness and helping others.