A Halloween Treat on Elm Road
Monday, 31 October 2022 14:27
Last Updated: Monday, 31 October 2022 16:26
Published: Monday, 31 October 2022 14:27
Joanne Wallenstein
Hits: 1523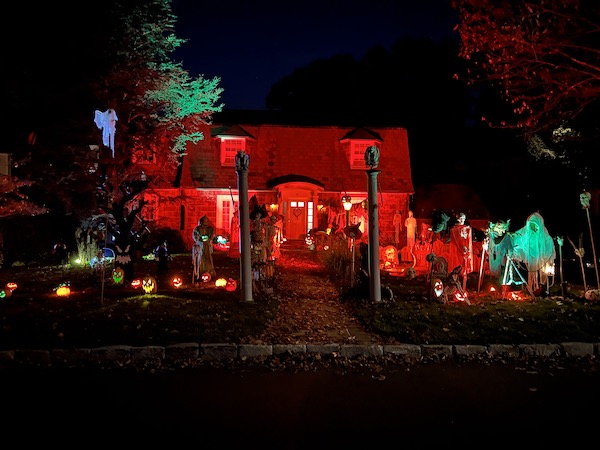 Though some worry about being overwhelmed with trick or treaters there are others who sadly don't receive any trick or treaters at their door. That's what Art Caione realized when he moved to Elm Road in Greenacres in 1996. Because it was a dead end street, kids rarely visited Elm Road on Halloween.
What to do? He decided to put Elm Road on the Halloween map by making it a destination for little ghouls and goblins.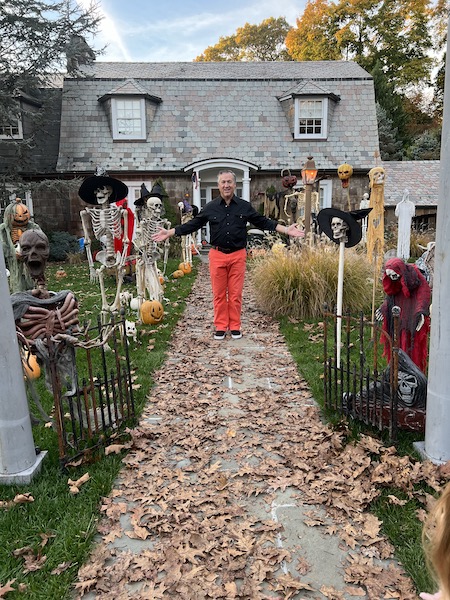 Artie Caione
In 1997, he started by crafting large witch silhouettes from a Martha Stewart magazine. Then each year he added gravestones, jack o lanterns, howling dogs, skeletons and even a coffin that bangs shut, until his entire front lawn became a Halloween wonderland. A volunteer fireman, Caione knew how to wire the yard to light up the decorations and animate them with sound. When night falls, he adds blasts of fog to the scene to make it even more eerie.
He did all this with the help of his two daughters, Alex and Sophia, now 23 and 21. When his girls were around, Elm Road did become the place to congregate. Now that they have grown up and moved on, he invites all the children on the block to help erect and take down the display.
Last year, his house flooded due to Hurricane Ida so there was no show. But thankfully the decorations were stored under the Caiones back porch and escaped the deluge without damage.
So this year, Elm Road is again a scene from a Norman Rockwell painting and Caione invites you to stop by and see the decorations, light and fog.