Holiday Events in Scarsdale
Details

Hits: 2913
Kids of all ages and grown-ups too enjoyed a visit with Santa and the holiday tree lighting in Scarsdale's Boniface Circle on Friday evening December 2nd. Santa drove up in an antique fire truck and greeted the crowd with a ho, ho, ho. Kids lined up to chat with Santa, take a photo and let him know what was on their holiday list. Lange's brought out the grill and provided graham crackers and chocolate for s'mores and served hot cocoa as well.
The event was sponsored by the Scarsdale Chamber of Commerce in cooperation with Scarsdale Village. On the scene were Mayor Miriam Flisser, Carolyn Stevens and Lewis Arlt from the Chamber and a contingent of Scarsdale's finest.
The event attracted a crowd and everyone cheered when the tree was lit.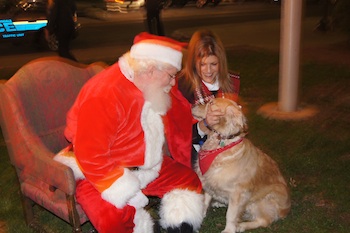 In other holiday news, on Thursday December 8th, Village shops will stay open late for holiday shopping accompanied by holiday tunes. On December 22, 23 and 24 there will be three days of free holiday parking in the Village Center at the 90-minute meters. Take care of last minute holiday shopping without fear of getting a ticket.
See our photo gallery from the tree lighting below:


Saturday December 10th, Scarsdale Village and the Scarsdale Chamber of Commerce will sponsor their fourth annual holiday breakfast for kids from pre-kindergarten to fourth grade and their families. Pancakes, juice and coffee, provided by Lange's Deli will be served in the Scarsdale high School cafeteria from 9:00 – 11:00 am. Take a picture with Santa and lookout for holiday giveaways. Registration is required to attend. To sign up, visit http://reconline.scarsdale.com or go to the recreation department at Village Hall.
Santa Letters: Ho, Ho, Ho. Santa will be stopping again in Scarsdale to pick up letters from good girls and boys. The deadline for submitting letters is Friday, December 19. Santa's mailboxes are located at Chase Bank (East Parkway), Post Office, Village Hall and Heathcote Deli. Santa will be looking forward to receiving your letters.
This December, Westchester Reform Temple (WRT) welcomes families with young children to join in two special Chanukah celebrations.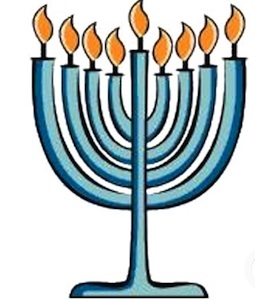 On December 9th, families with preschool aged children are invited to celebrate Chanukah at Tot Shabbat. The program will begin at 5:30 pm with a short, music filled service led by Cantor Mia Fram Davidson. This celebration of the festival of lights will be followed by dinner and a children's art project. Please RSVP to Ellen Rosenberg at ellen.rosenberg@wrtemple.org.
On the afternoon of December 13th, WRT's Early Childhood Center (ECC) and The PJ Library Program @WRT will present "Stories of Chanukah" at the ECC's annual book fair. Preschool guests are invited to attend a 4:00 pm reading of a Chanukah tale with ECC Director, Sue Tolchin; milk and cookies will be served. The book fair will be open that afternoon from 3:45pm to 5:15pm. All proceeds from the fair will benefit the Parent-Child Home Program of Westchester Jewish Community Services (WJCS).
The PJ Library, an internationally award-winning Jewish family engagement program, launched last fall at Westchester Reform Temple. Created by the Harold Grinspoon Foundation, The PJ Library program sends free, high-quality, age appropriate Jewish books each month to children to read at bedtime with their families. Families interested in signing up for The PJ Library are encouraged to visit www.wrtemple.org for information and a membership application.
Breast Cancer Research Foundation Holds Hot Pink Luncheon
Details

Hits: 4717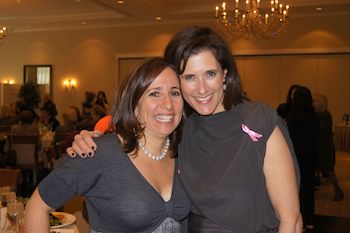 The Breast Cancer Research Foundation's Fifth Annual Westchester Hot Pink Luncheon was held on Tuesday, November 29 at Brae Burn Country Club. With over 200 guests in attendance, the event raised nearly $240,000, making it the most successful Westchester Luncheon yet. The event was Co-Chaired by Ellen Brown, Debra Ezratty, Sheryl Kaye, Kim Meyers and Linda Plattus. Scarsdale's Shelly Kivell, founder of the event was honored for her role as a community leader and her commitment to raising awareness. Shelly spoke about her dedication to breast cancer research, and the achievement of the Westchester community funding the first "Westchester Women's" researcher, Lyndsay Harris, MD from Yale University School of Medicine.
BCRF Scientific Director Larry Norton, MD "interviewed" Dr. Harris on breast cancer research efforts impacting
patient care. Reflecting on what motivated the founding of BCRF, Dr. Norton emphasized that its mandate has always been the advancement of research to benefit patients.
Several topics were discussed with Dr. Harris, including research and technological advances that have led cancer research to shift away from organ-specific studies. Until very recently, the central treatment option for cancer patients was surgery, and therefore cancer research "silos" were organized into breast, lung, colon, and such. However, tremendous advances in the understanding of cancer cell biology have led scientists to observe the commonalities in what promotes the growth and spread of different cancers. Dr. Norton concluded that the aim is to develop new drugs effective against not just one, but several types of cancer.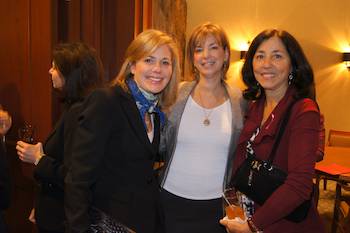 The discussion also covered a fuller picture of "personalized," or individualized, cancer care. Dr. Norton spoke about the newly gained information that has enabled scientists to develop therapies that target only cancer cells and spare healthy ones, which is a focus of Dr. Harris's work.
Evelyn Lauder, the founder and chairman of the Breast Cancer Research Foundation recently passed away. She was remembered as a visionary and an inspiration who encouraged other's to give by saying, "Endorphins flow when you write a check for charity." Remembering Lauder, luncheon co-chair Kim Meyers said "Evelyn is the true honoree today."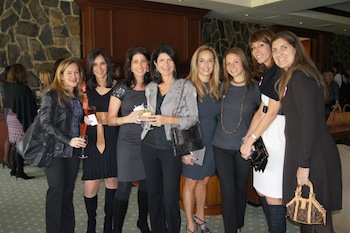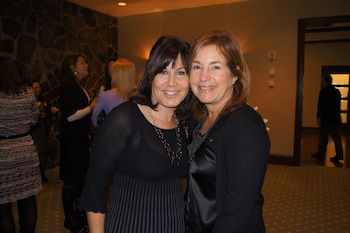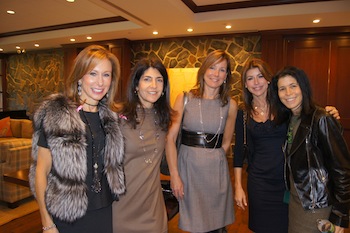 Holiday Cheer
Details

Hits: 3340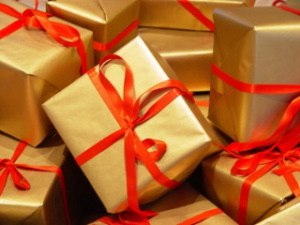 The Scarsdale Woman's Club will host a Holiday Open House on Wednesday, November 30, from 1:00 pm - 4:00 pm. Enjoy the Club's annual celebration of the holidays and see Rowsley all decked out for the occasion. The Scarsdale Middle Schoool Jazz Band will give a special performance at 1:30 pm, and the Club's own Choral Singers will perform holiday songs at 3:15 pm. The always popular Holiday Thrift Boutique will feature "Treasurers from the Attic" and quality items to raise money for the Club's outreach programs. There will be special table displays, a pottery exhibit and sale, a display of decorated gift baskets bound for a Westchester nursing home, and sales of poinsettias and wreaths. Sample delicious punch, festive holiday cookies and tea sandwiches. The Scarsdale Woman's Club is located at 37 Drake Road, Scarsdale. Call 914-723-0024 for further information.

The Women of Reform Judaism (WRJ) at Westchester Reform Temple are sponsoring their Annual Holiday Boutique on Thursday, December 1, 2011, from 10:00 am – 7:00 pm. The event will include over 35 specialty vendors displaying a range of enticing, one-of-a-kind items with varied price-points and a "cash for gold and any size sterling silver" table. For the first time, this year's boutique will feature extended evening hours including a wine and cheese tasting sponsored by Vintology, Scarsdale, from 5:00 -7:00 pm.
Emphasizing the theme that shopping is charitable, the line-up of goods from local merchants to Israeli-made items gives shoppers the opportunity to fulfill personal meaningful interests as well as support vendors whose proceeds benefit children's charities worldwide. Sales of handmade South African items help fund a pediatric HIV/AIDS clinic in Durban. Profits from the boutique benefit WRJ designated charities in Westchester and Israel.
There is no admission fee to this event, which is open to the public. Parking is also free. Checks and credit cards are accepted by most vendors. Westchester Reform Temple is located at 255 Mamaroneck Road, Scarsdale. For more information, please call 914-723-7727 or visit www.wrtemple.org .

The Lustgarten Foundation is holding a Girls Night Out holiday boutique on Thursdays December 8 from 7 – 9pm. The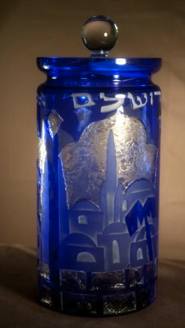 event will take place at Willow Ridge Country Club at 123 North Street in Harrison. The boutique will feature clothing, belts, purses, scarves, personalized gifts, candies and chocolates, wines, sake, a beauty bar and lots more. There will be a DJ and food and drinks and a raffle. The cost is $55 per person and you can register online at http://www.lustgarten.org/girlsnightout . Payment will also be accepted at the door.

Bet Am Shalom on Soundview Avenue in White Plains will host their 18th Annual Judaica Craft Show, featuring the finest in contemporary Judaica on Saturday, December 10, 2011 from 8:00 - 11:00pm and on Sunday, December 11, 2011 from 9:30am - 5:30pm. The entry fee is $8 or $7 with postcard or voucher. Learn more at: http://betamshalom.org/judaica_craft_show
Also attend a session on "Collecting Judaica," a creative approach to starting &and building your own collection, on Tuesday, November 29 at 8:00 pm at Bet Am Shalom Synagogue. This session is free of charge.
Pediatric Cancer Foundation hosted its annual Shop For A Cure boutique located at Brae Burn Country Club. The children's charity publicly thanks Brae Burn Country Club for hosting the boutique
On Thursday, November 3, 2011,
. This fundraiser featured over 35 vendors selling fine jewelry, home accessories, stationery, custom clothing, children's gifts and much more.
Cheryl Rosen, President of Pediatric Cancer Foundation, credits Boutique Chairs Judith Elkins and Wendy Schimel with producing this successful event. "Although this boutique takes place on one day it takes an entire year to coordinate every last detail. Thank you Judi and Wendy as well as Boutique guests and vendors for helping us to…hold the hand of a child."
Wanted: Holiday Donations for the Troops
Details

Hits: 2739

David Kemp, the son of Barbara and Gil Kemp of Scarsdale, and his troops are back in Afghanistan. The Scarsdale Teen Center will be helping them by collecting items in a collection box for users to drop off their donations. Small gifts like socks, candy, gum, books, cds, dental floss, tooth brushes, dry fruit, snack bars and toys are some of the items on the list that they can give to children in the streets of Afghanistan. They will not accept cash or checks. There is a short turn around needed to get it to the troops on time for the holidays. The deadline for the donations is November 29th.
Drop in hours at the Teen Center for anyone who wants to drop off their items in the collection box can do so this Wednesday from 3 - 6, Friday and Saturday from 3 - 11pm. The Teen Center is at 862 Scarsdale Ave, Scarsdale.
For more information contact Eugenia Valliades at 914-722-8358.
STEP Honors Eric Rothschild at 45th Anniversary Celebration
Details

Hits: 7943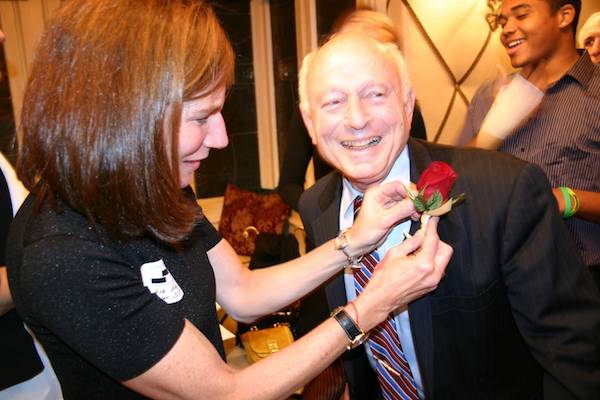 Forty-five and glowing certainly describes the atmosphere at the Scarsdale Student Transfer Education Program (STEP) anniversary celebration held on Saturday November 5th at the Scarsdale Women's Club. Over two hundred people came out to honor this transformative Scarsdale program and its founder, Village Historian and beloved Scarsdale history teacher Eric Rothschild.
An assortment of community members, former students, and STEP family representatives came to the podium to laud the accomplishments of STEP's founder, its graduates and its goals. Over the past 45 years, STEP has hosted 27 women and 22 men who have been given the opportunity to attend Scarsdale High School and live for two years with a local family. After graduating, they have gone on to a wide selection of college and universities, pursued a variety of careers and many have maintained their ties to Scarsdale.
The SHS a cappella group "For Good Measure" opened the evening's formal program and was followed by a short video produced by SHS students, highlighting the STEP experience of David Bougard (SHS 2010) and the Hunersen family. New York State Assemblywoman Amy Paulin proclaimed Nov 5th as Eric Rothschild Day and remarked "STEP exemplifies public education at its best."
First among the speakers was Jerylle Kemp, former STEP student (SHS 1968) who shared her experience of coming to Scarsdale from Atlanta to live with the Frye family. Kemp, who graduated from Yale and has a Wharton MBA and a law degree from Harvard said she came "looking for an academic challenge and sense of community." She spoke of lifelong friendships as well as establishing a strong foundation for future endeavors. Kemp was so positive about her STEP experience that she encouraged her sister who also participated in the program.


The evening proceeded with SHS alum Steven Schnur kicking off tributes from what was titled Eric Rothchild's Fan Club. Although Schnur spoke regrettably of never having experienced Rothschild in the classroom, they have since forged a relationship at their favorite haunt, The Scarsdale Library. Schnur praised Rothschild for "nurturing what is best within us." Former student Tom Vogel spoke of Rothschild, "not as a caretaker; he's a creator." He urged students to "do your own research, put yourself in others' shoes and go out of your comfort zone." Another former student Lyndon Tretter described Rothschild like "Tom Sawyer getting kids to paint the fence; he made them believe it could be cool to study hard."
Kimberly Harris (SHS 1988) spoke about the wonderful experience of being a STEP sister and Kelley Hamm, SHS acting co-principal said, "Eric nurtured STEP at its creation and has worked for many years sustaining it and maintaining contact with STEP alum. He has such pride and love of what they have accomplished. "
On behalf of the STEP Board and all its constituencies, STEP Senior Chair Liz Gruber made a presentation of a commemorative pen saying, "we are honored to be working with you to continue the mission of this exceptional organization that you are so passionate about. Following a standing ovation, Rothschild lauded the entire community saying, "We could have sat on our laurels and built a moat, but we didn't. Instead we decided to share our educational and community resources by becoming one of the 30 communities with STEP-like programs in the U.S. Today Scarsdale has the only remaining program." He wished STEP a happy birthday and said, "May you have many more."
In addition to current STEP students Keith Martinez and Lisa Studway, the anniversary celebration welcomed Angela Kanish (SHS 85) and Darrian Mumphrey (SHS '08). Kanish graduated from Ithaca College and has an MBA in Arts Administration from Binghamton University. She currently works for the San Diego Opera as Associate Director of Education. Mumphrey attends CUNY in the Bronx and is majoring in art education.

The STEP Benefit was chaired by Beth Ehrich Berkeley and Nina Ross. The Good Life Gourmet caterers worked generously with the organization providing food and staff to enhance this community event.
Article by Valerie Abrahams and Anna Decker. Photos by Gail Weisenfeld
(Pictured on top: STEP Chair Liz Gruber with Honoree Eric Rothschild)