Congregation Kol Ami to Modernize Sanctuary and Campus
Details

Hits: 3527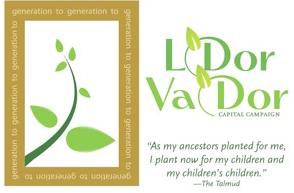 Congregation Kol Ami of White Plains, NY, a leading synagogue since 1923, today announced that it has kicked-off the official public launch of its Capital Campaign, "L'Dor Va'Dor" or "Generation to Generation." The announcement was made by Kol Ami Board of Directors co-presidents Mark Seiden and Ronnie Cohn Farley.
The capital campaign will renovate the sanctuary and improve the campus property. The project will create a newly remodeled and expanded space for prayer, study, social action, celebration and friendship. The sanctuary renovation is scheduled to start this spring and is expected to be completed by the high holidays in September.
"It is vital that we support the campaign because Kol Ami is a place that connects us to the traditions and wisdom of our Jewish heritage. It is a place where we nurture life-long friendships and reconnect to eternal values." said Mark Seiden, co-president of the synagogue.
The Capital Campaign Committee, chaired by Andrea Seiden, provides the campaign's driving force, guidance and leadership.
"We are so proud that Kol Ami has been a center of Jewish worship and learning in Westchester for generations." said Andrea Seiden, the campaign chair. "We cannot be more excited, dedicated and committed to raising the remaining funds to complete our campaign and bring the important renovations necessary to continuing our legacy."
The completion of the project will propel Kol Ami into the future with a completely renovated, bright, modern, and inviting space for Jewish worship that reflects its warm, caring congregation. It will bring more flexibility for greater accommodation of contemporary worship practices and congregant life-cycle events for its over 800 families– seasons of joy, times of loss, social action and special events. It will also better accommodate for members and guests with special needs. Also planned is state-of-the- art music and audio capability. The campaign will also address the needs of landscaping the grounds and parking area so that there is better lighting, drainage and traffic flow.
The firm of Levin/Brown & Associates, Inc. of Owings Mills, Maryland has been retained as architects for the project. Maura Smolover of Arts in Architecture, has been commissioned to design the Torah Ark and the Ner Tamid, the most sacred aspect of the sanctuary space.
As Ronnie Cohn Farley expressed, "We need to revitalize our facility by transforming it into a lively campus – not just because we are one of the largest, most vibrant reform congregations in the area, but also because Kol Ami has been and remains a major resource in sustaining the Jewish people of Westchester County."
"We feel a strong connection to a life of purpose with Jewish wisdom and values as our guide." said Kol Ami Rabbi Shira Milgrom. "Kol Ami is the spiritual home we all share; and the successful completion of L'Dor Va'Dor will ensure that our home will shine for generations to come.
For more information about supporting the L'Dor Va'Dor capital campaign, contact Janet Hershey, Director of Membership and Development at Congregation Kol Ami at 914.949-4717 ext 115 or janethershey@nykolami.org. Tax deductible contributions are welcome and may be sent to Congregation Kol Ami, 252 Soundview Avenue, White Plains, NY, 10606. Contributions are tax-deductible. www.nykolami.org
Scholarships Available for Scarsdale Students
Details

Hits: 2812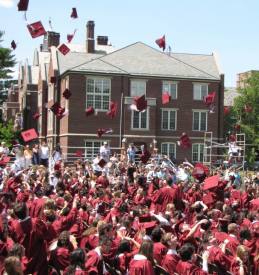 Students who graduated from Scarsdale High School and/or live in Scarsdale and who have completed their first, second, or third years of college are invited to apply to the Scarsdale Foundation for tuition assistance. For the 2011-2012 academic year, $85,000 was awarded to 24 students attending private and state-supported colleges in their second, third, and fourth years.
Applications should be submitted online on the Scarsdale Foundation's website, scarsdalefoundation.org (click on the College Scholarships link). Completed applications must be submitted by Friday, June 1, 2012. Late applications will not be accepted. Inquiries regarding scholarship applications should be directed to Susie Rush, srush76@gmail.com or 472-7797.
The Scarsdale Foundation is the presenter of the Scarsdale Bowl Award, given annually to a citizen(s) who has contributed outstanding voluntary service. Florie Wachtenheim will receive this year's award at a dinner to be held at the Lake Isle Country Club on Wednesday, April 18. All members of the community are invited to attend.
The Foundation welcomes contributions from the community to augment the funds available for distribution each year. Contributions may also be donated to a specially earmarked scholarship fund of the Scarsdale Foundation, with monies to be used for 2012-2013 recipients, enabling the Foundation to carry on the Scarsdale tradition of helping our students in need to pursue a college education. Donations may be made online by visiting the Foundation's website, scarsdalefoundation.org , or mailed to the Foundation at P.O. Box 542, Scarsdale, NY 10583.
The Scarsdale Foundation was established in 1923 to raise funds for the family of a slain Scarsdale police officer. Since that time it has grown and expanded activities as a nonprofit community trust. In addition to the granting of college scholarships, the Foundation provides aid to Scarsdale families who may need assistance in sending their children to the Scarsdale Rec Camp.
In past years, the Foundation has granted project assistance and seed money for other community organizations, including the Scarsdale Volunteer Ambulance Corp., the Scarsdale-Edgemont Family Counseling Service, Scarsdale Citizens for Senior Housing, the Scarsdale Public Library, the Task Force on Drugs and Alcohol, Partners in Youth, Scarsdale Student Transfer Education Plan (STEP), the Scarsdale Historical Society, Friends of Music and the Arts, the League of Women Voters, the Tercentenary Celebration Committee, and Hoff-Barthelson Music School. The Foundation also helped to fund the WESTHAB "Make a House a Home" project that refurbished the former Village Hall Annex building on Post Road for continued occupancy as a residence for a homeless family.
The Foundation administers several funds, including the Luella B. Slaner Scholarship Fund, the Scarsdale School Personnel and Family Assistance Fund, the Kathy Froelich Memorial Scholarship Fund, the Stefan E. Corbin Fund, the Robert Delany Memorial Scholarship Fund, the Frank J. and Ruth P. Galvin Fund and the Billy Safian Humanitarian Fund.
For more information regarding the work of the Foundation, please contact Foundation President Jacqueline Irwin at 472-2311 or visit the website, scarsdalefoundation.org.
Call for Candidates to Fill Openings on Scarsdale Village Boards, Councils and Committees
Details

Hits: 3105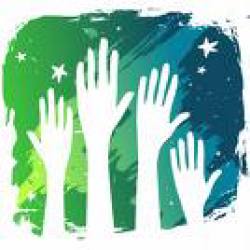 The Personnel Committee of the Village Board is asking residents interested in volunteering to serve on Village Boards, Councils and Committees to submit their names for consideration. New terms will begin April 2, 2012. This year, there are openings on most Boards and Councils. The Committee strongly encourages residents to apply for these positions.
Trustee Robert Harrison, Chair of the Personnel Committee, said interested residents are encouraged to submit their own names, together with a brief listing of community service and relevant professional background. It is also helpful for Scarsdale residents to provide written suggestions of individuals who should be considered for appointment. Please submit contact information including email addresses. The information may be submitted in one of two ways:
• Via the Village Website – At www.scarsdale.com , click "read more" under Volunteers Needed for Boards and Councils (located under Village News on the home page). On the next screen, complete the on-line application form under "Boards and Councils Nominations" and follow the on-screen instructions.
• Via Village Hall – Alternatively, the information may be forwarded to Robert Harrison at Village Hall, 1001 Post Road, Scarsdale NY 10583
All materials should be received at the Village website or Village Hall by February 24, 2012. Residents should feel free to contact the Personnel Committee Chair, Robert Harrison by telephone at 914-725-0962 or e-mail at proscars@aol.com. You may also contact the Village Clerk, Donna Conkling at 914-722-1175 or via e-mail, dconkling@scarsdale.com for further information.
Pursuant to the general policy adopted by the Village Board, guidelines for membership on Scarsdale's appointed Boards, Councils and Committees cover four areas:
1. Residency
Boards, Committees and Advisory Councils are comprised of residents of the Village. While comments from outside the community can be sought as needed, actions recommended or taken by Boards, Committees and Advisory Councils should ultimately reflect the views of Village residents.
2. Professional or Business Affiliation
Various professional skills and training are required by Village law or deemed desirable by the Village Board of Trustees for the successful fulfillment of some Board, Council or Committee charters.
3. Civic Interest and Involvement
The majority of the members of Village Boards and Councils are appointed by reason of demonstrated interest in Village affairs, through volunteer involvement. Scarsdale is the beneficiary of a long history of voluntary civic endeavors. Since the overriding purpose of Boards, Committees and Councils is to assure the continuation of high community standards, it is appropriate that members on Boards, Committees and Councils be those residents who have demonstrated willingness and initiative to work in support of this objective.
4. Specialized Knowledge
Certain Boards, Committees and Councils benefit by having one or more members with specialized knowledge. For example, the Cable Television Commission benefits by having people with knowledge of the communications industry; the Advisory Council on People With Disabilities would benefit from the experience of residents with disabilities; the Advisory Council on Youth would benefit from people who have worked with young people; the Advisory Council on Parks and Recreation would benefit from having a parent active in the Recreation Department's Elementary School Sports Program.
NOMINATIONS
Nominations should be made in writing and should include information on the candidates' civic involvement, work experience or other qualifications in sufficient detail to help the Village Board evaluate the prospective candidate. Nominations should be submitted via the Village website or sent to Trustee Robert Harrison at Village Hall, 1001 Post Road, Scarsdale, NY 10583 by February 25, 2011.
The following are the terms of office, and responsibilities for members appointed to the Boards, Councils and Committees:
BOARD OF APPEALS - (5 years - one term). Rules on appeals from zoning requirements, including setbacks; on permits for construction of swimming pools and tennis courts, and on non-conforming uses.
BOARD OF ARCHITECTURAL REVIEW - (3 years - two terms). Its basic purpose is to preserve the character and appearance of the Village. Review of all applications involving construction of buildings, or additions to, or reconstruction of existing buildings affecting the exterior appearance.
PLANNING BOARD - (5 years - one term). Advises Village Board on master planning; rules on applications for sub-division of lots, street designations, construction in wetland areas and non-residential buildings.
BOARD OF ETHICS - (5 years - one term). Possible conflicts of interest or other issues of ethics affecting Village personnel are referred to this Board by the Board of Trustees.
CABLE TELEVISION COMMISSION - (5 years - open-ended terms). Administers and monitors the Cable Franchise Agreements with the Village and encourages use of the cable access channels.
CONSERVATION ADVISORY COUNCIL - (2 years - open-ended terms). Advises the Village Board on such matters as programs, areas, facilities, public relations and other matters pertaining to conservation of the environment.
COMMITTEE FOR HISTORIC PRESERVATION - (3 years - two terms). Determines if a structure located in the Village for which a permit for demolition has been requested is a structure of historical importance.
LIBRARY BOARD - (5 years - one term). Responsible for the administrative and operating policies of the Scarsdale Public Library. Operates independently of the Village Board and selects its own President.
ADVISORY COUNCIL ON PEOPLE WITH DISABILITIES - (2 years - open-ended terms). Advises and assists the Village Board in matters of concern to residents with disabilities. Assists with programs and activities, increases public awareness of the needs of the disabled, acts as liaison with other Advisory Councils, and promotes participation in community affairs by disabled persons.
ADVISORY COUNCIL ON HUMAN RELATIONS - (2 years - open-ended terms). Considers and recommends actions at the request of the Village Board to foster mutual respect and understanding among all members of the community.
ADVISORY COUNCIL ON PARKS AND RECREATION - (2 years - open-ended terms). Promotes the recreation program in the Village and advises the Village Board on the use of Village parks for recreation and passive uses, recommends the use or non-use of all open space, and acts as a liaison between the Village Board and the community on all matters relating to recreation and parks.
ADVISORY COUNCIL ON SCARSDALE SENIOR CITIZENS - (2 years - open-ended terms). Advises and assists the Board of Trustees in all matters concerning the senior citizens of the Village of Scarsdale.
TOWN BOARD OF ASSESSMENT REVIEW - (5 years – open-ended terms). This Board reviews property tax grievances filed with respect to property tax assessments.
ADVISORY COUNCIL ON TECHNOLOGY - (2 years - open-ended terms). This Council has a broad mandate in advising the Village Board and staff on technological matters. It provides advice, explores strategic options, and develops recommendations on how the Village Board can best utilize technology, including the Internet to improve efficiencies.
ADVISORY COUNCIL ON YOUTH - (2 years - open-ended terms). Advises and assists the Board of Trustees in responding to the needs of Scarsdale's young people and works to generate a favorable climate for growth and development of youth in the community.
JUDICIAL QUALIFICATIONS ADVISORY COMMITTEE - (5 years - two terms). The Committee's function is to assist the Citizens' Nominating Committee and the Mayor, respectively with the selection of individuals who are qualified for the offices of Village Justice and Acting Village Justice.
REPRESENTATIVE TO SCARSDALE ARTS COUNCIL - (2 years - open-ended terms). At-large representative (total of 4 appointed by the Village Board) to the Scarsdale Arts Council Board. The Council's mission is to encourage the arts to flourish in Scarsdale by, among other methods, improving communication among arts programs and by attracting grant support and to raise public awareness and participation in the arts.
Junior League To Honor Family Services of Westchester at 65th Anniversary Gala
Details

Hits: 4356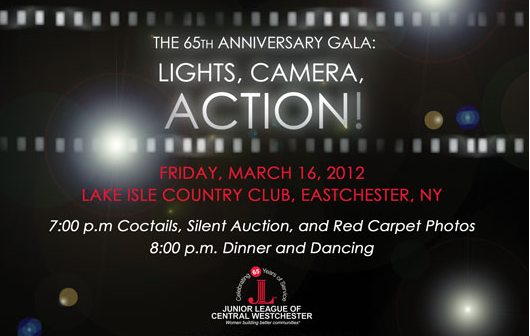 The Junior League of Central Westchester has selected Family Services of Westchester ("FSW") to be awarded the inaugural Community Partner Award at its 65th Anniversary Gala on March 16, 2012 at Lake Isle Country Club in Eastchester. FSW was selected based on its demonstrated excellence in partnering with the JLCW to provide opportunities for members to engage in and learn from the community.
The 65th Anniversary Gala will celebrate the JLCW's growth over 65 years and celebrate the organization's commitment to promoting volunteerism; developing the potential of women; and improving the community through the effective action and leadership of trained volunteers. The Gala celebration is open to the public and will be attended by JLCW members and other prominent members of the community. The evening will include cocktails, dinner, dancing and an auction. Tickets are now available at www.jlcentralwestchester.org .
The recipient of the JLCW's Community Partner Award, Family Services of Westchester, has been a private, not-for-profit, non-sectarian agency located in Westchester County, New York since 1954. With a staff of more than 450 professionals and paraprofessionals, FSW offers a broad range of innovative programs custom-designed to meet particular needs of children, teens, adults, and the elderly through six Family Centers.
With more than 50 programs throughout the county, FSW will be recognized for providing a diverse and flexible range of volunteer opportunities that allow JLCW members to experience a variety of venues and cultivate different skills. Whether it's through renovating a teenage group home or hosting a nutrition event for preschoolers and their families, JLCW members have found that the scope of FSW's programs provide them with opportunities to assist a broad range of country residents. In addition, FSW's large focus on youth programs particularly suits the interests of JLCW members.
The JLCW will also recognize the efficiency of FSW's very active and effective volunteer program that opens the door to the non-profit's rich programs and services. FSW's staff members provide clear and timely communication to JLCW, resulting in successful volunteer projects that are ideally suited to meet JLCW's interests and goals.
"It is with great pleasure that we announce FSW as our honoree for the Community Partner Award. As one of the oldest, largest and most respected not-for-profit organizations headquartered in Westchester County, FSW inspires our membership each day with its dedication to strengthening and supporting local families and individuals," stated Lynn Marvin, President of Junior League of Central Westchester. "With the organization's longstanding commitment to working with the JLCW and providing rich and meaningful volunteer opportunities, FSW stands out as an exceptional community partner."
"We are honored to be recognized as part of this historic event for the JLCW," stated Susan B. Wayne, President and CEO of Family Services of Westchester. "We are highly committed to partner organizations like the Junior League of Central Westchester who support us as we make a difference in the lives of 30,000 individuals and families every year."
Sponsorship packages, including tickets, tables and a range of additional recognition opportunities are available, as are advertisements in the Gala journal.
For more information on the Gala, becoming a sponsor, advertising in the journal, or donating to the silent auction, please contact the JLCW office at (914)723-6130, or email jlcw@verizon.net. Tickets to the Gala are now available at www.jlcentralwestchester.org.
20 Teams to Compete in the Scarsdale Library Spelling Bee Friday Night
Details

Hits: 2886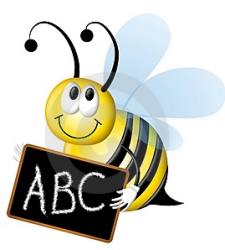 Will there be a spelling bee or "Family Feud" at the Scarsdale High School auditorium on January 27th at 7:30pm? At the second annual Friends of the Scarsdale Library Spelling Bee, some husbands will compete with their wives; others will compete against their wives! A mother will compete against her daughter, and three generations of Guggenheimers will return to compete as a team.
Yale junior Marcus Moretti is competing once again with his uncle Jon Ungar, joined this year by family friend David Scinto. "Last year, we were the 'Wanna Bees.'" said Moretti. "This year, we're the 'Gonna Bees.' We've changed our name because we've changed our game. We're going to win."
Twenty teams are competing for the title of Scarsdale Spelling Champion, and competition will be stiff! Rumor has it that the Friends of the Scarsdale Park team will be wearing the most creative costumes.
Contestants will range from 9th graders to Esther Sloan, the Bee's most senior contestant at age 81. Esther filled in at the last minute at the 2011 Spelling Bee and took her team into the final round. She and her teammates Lucas Meyer and Ian Weston are returning this year to vie for the grand prize. Sloan attributes her strong vocabulary to the many hours she spent reading at the library as a child.
Audience members will be entertained by trivia quizzes, music, refreshments, a raffle, and emcee Ed Coleman, the radio voice of the New York Mets. Admission is $5 per person.
NY State Assemblywoman Amy Paulin is returning as one of the judges, joined by Scarsdale Mayor Miriam Levitt Flisser and Jamie Tanzer of the Library Teen Advisory Board.
Thomson Reuters is the "Platinum Sponsor" this year. The "Diamond Sponsors" include Houlihan Lawrence, Paul Hastings LLP, Bradford and Phyllis Perkins, and Rick and Sara Werder. For more information and a complete list of the contestants, visit the Friends of the Library website (www.scarsdalelibrary.org/friends/spellingbee/html). February 3rd is the snow date.
Raffle tickets can be purchased for $5 per ticket or $20 for 5 tickets.
Here is a list of the raffle prizes:
8 week SAT prep course and all materials (value $1,995) donated by Testtakers

32 GB iPod Touch (value $300)

Monster Beats Headphones by Dr Dre (value $300)

Diane James silk flower arrangement (value $230)

Evening bag with bee (value $165) donated by Tracey Novick/ Ah!Dorned

Five classes at SoulCycle (value $160)

Basket of Lindt chocolates (value $100)

Basket of children's games (value $100)

Bee Bookends and "History of Scarsdale" by Helen Hultz (value: priceless!)

Scarsdale Skin Care facial (value $90)

Picnic backpack with a bottle of wine (value $75)