Donations Wanted for the Troops and the Salvation Army
Details

Hits: 3373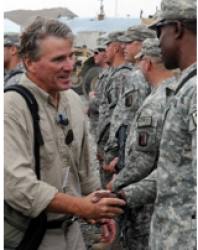 Scarsdale Edgemont Girl Scouts seek your donations for American troops in Afghanistan in time for the holidays. There will be a collection box at the Betty Taubert Girl Scout House on Wayside Lane; the Scarsdale Teen Center, 862 Scarsdale Avenue; Scarsdale Village Hall and the Scarsdale Public Library from October 6th thru November 21st 2010.
Please consider donating the following items:
Nonperishable food items such as dried fruit, canned tuna, nuts, beef jerky, gum, hard candy, or other snacks
Socks, twin sheet sets, big fluffy towels
Mouthwash, toothpaste, deodorant, foot powder, suntan lotion, chap- stick, gel insoles for boots, band-aids, baby wipes, air freshener
Batteries, disposable cameras, battery-operated lights for reading, hand- held fans, dixie cups
Children's toys, dvds, games, paint brushes, magazines
Contact: BK Munguia, 914-472-4053
The Scarsdale Firefighters Association is sponsoring a Thanksgiving food drive for the Salvation Army. Please contribute any canned food, including fruits, vegetables and soups, plus boxed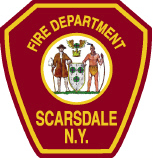 potatoes, mac n' cheese and other non-perishable items. Food donations are being collected between the hours of 8:00 am and 8:00 pm at:
Scarsdale Fire Station #1 at Post and Popham Roads
Scarsdale Fire Station #3 at 56 Crossway
The last day for drop off is November 22.
For more information, contact, Jim Seymour, Vice President Scarsdale Firefighters Association at 914-879-1259
In Support of Nita Lowey
Details

Hits: 3491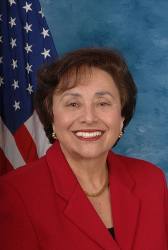 To the Editor: Chances are you know a family affected by autism. This devastating, lifelong and little-understood condition now affects 1 in 110 children born today, according to the CDC, yet it is only in the last ten years that the government has begun to address the needs of this burgeoning population.
Congresswoman Nita Lowey has been at the forefront of these efforts. An early and active supporter of autism research, she has served as a high ranking member of both the Congressional Coalition for Autism Research and Education, and the House Appropriations Subcommittee that funds the NIH. She has successfully cosponsored several important bills that dramatically increased funding for autism research related to surveillance, causation, education, early detection, and intervention.
As parents of an autistic child, we appreciate Nita Lowey's efforts, and believe that she will continue to advocate for the needs of individuals with autism and their families. We encourage you to vote for Nita Lowey this Election Day.
Liane and Marc Carter
The League of Women Voters Welcomes New Members
Details

Hits: 4259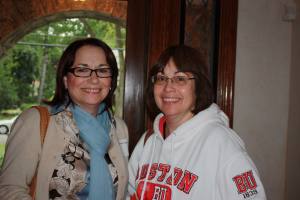 The League of Women Voters of Scarsdale had a wonderful turnout for their fall membership coffee at the home of Janice Starr in Fox Meadow on Monday October 4th. The League is a non-partisan group that educates voters and studies and speaks out on important local, county, state and national issues. Questions such as a real estate tax revaluation, affordable housing, the formation of a foundation to support our local schools, and the village and school budgets are researched and discussed.
The membership coffee was attended by current and prospective members and the work of the League was explained. Attendees were encouraged to get involved in the League and to attend the upcoming candidates forum on Tuesday night October 19th at 7:30 pm at the Scarsdale Library and the Food for Thought Luncheon on Friday, October 22nd at the Scarsdale Golf Club at 11:45 am. Here are photos from the coffee.
Style Your Own Pair of TOMS And Give Back
Details

Hits: 3364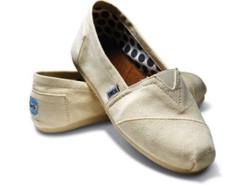 The Scarsdale High School TOMS Club is holding its first Style Your Sole event on Saturday, October 30 in Chase Park from 2 pm to 5 pm. People can participate in the event by pre-ordering a pair of blank, canvas TOMS, which they will pick up and decorate at the park. The TOMS Organization was founded in 2006 by Blake Mycoskie on the simple premise, One for One. For every pair of TOMS shoes purchased, a pair of TOMS shoes is given to a child in need. Since 2006, TOMS has given away over 1 million shoes. Their drop sites include parts of Africa, Asia, America and Eurasia.
Each pair of TOMS is worth $40. Cash or checks made out to cash, along with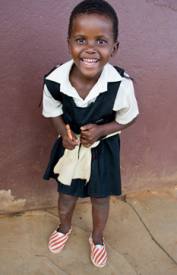 order forms must be given to Justine Gelfman, no later than October 15th. You can print out the form below, complete it bring it with your payment to 106 Brite Avenue, Scarsdale New York. If there are any questions, feel free to email the TOMS Club at shstoms@gmail.com
TOMS Shoes Order Form
Style Your Sole
A Style Your Sole party is people coming together to express themselves and help children in need by customizing their own blank, canvas TOMS.
The TOMS Style Your Sole Event will be on October 30th in Chase Park from 2 pm to 5 pm. Each pair of TOMS is worth $40. Please fill out the following form and enclose the corresponding amount of cash. Return this slip to 106 Brite Avenue Scarsdale, NY by October 15:

No. of Shoes: ___________________
Shoe Size(s): Please specify Women, Men or Youth: _______________
Half sizes available for 6, 7, 8 and 9
Questions? Call Justine Gelfman at (914) 772-3517
Thanks for your support.
Fall Benefits
Details

Hits: 5692
The Westchester/Fairfield Chapter of the National Women's Division of the Albert Einstein College of Medicine will hold their Eat Chat and Shop event Thursday, October 21, 2010 at Brae Burn Country Club
This year, you are invited to shop the boutiques from 10:30 am – 2 pm, chat with friends and eat brunch in the café anytime.
Participating boutiques include: Pamela Robbins • Girl Rocks • Simply Stunning by Jill Gruza • Leslie Mathias Handbags by Eileen Kramer • Jean Forte Gifts • Groove LLC • A&M Table • And Company, Inc. • Over the Rainbow • Cornelia Zell • Love2Design • So Luxe • Vintage Via Carrie • Gifts by Eileen • Kids Jewelry Company • 3SistersNY • Adrienne Lee New York • Arlene's Boutique by Arlene Levy • Strands by Stacy • Private Styles by Lisa Daniel • BCoplan Collection• Susan Bender Designs • Marcie Fleck Jewelry • and much more!
Proceeds and 20% of the boutique purchases will benefit the Women's Division's $3 million campaign to support research in Women's Health and Cancers.
The ticket price is $75 and if you reserve before October 18th you will be entered into an exclusive raffle drawing. To make your reservation or for further information, call (718) 430-2818 or email anna.levine@einstein.yu.edu
On October 26, the Planned Parenthood Hudson Peconic Chapter will hold a breakfast and boutique at Tappan Hill in Tarrytown from 9:30 am to 11:30 am.. The keynote speaker will be Dr. Ruth Westheimer, the legendary psychosexual therapist, pioneering radio "sexpert" and former Planned Parenthood employee. The event will honor Carol Stix and Thom Kleiner. To sign up, go to www.pphp.org. For more information, contact Ellen Breuning at 914-467-7342 or by email at ellen.breuning@pphp.org.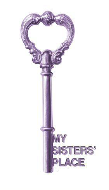 My Sister's Place will host their annual fall luncheon on Thursday October 28 at 11:45 am at Brae Burn Country club. The luncheon will feature a panel of experts who will discuss Cyberbullying, sexting, digital disrespect and potential lethal results.
Speaking on the panel will be:
Janet DiFiore, Westchester County District Attorney
Dr. Ann Engelland, Adolescent Medicine Specialist
Jane Randel of Liz Claiborne, Inc
Jason Rzepka, MTV, The Thin Line.
To sign up, call 914-683-1333 ext. 107, or email lkahn@mysistersplaceny.org. www.mysistersplaceny.org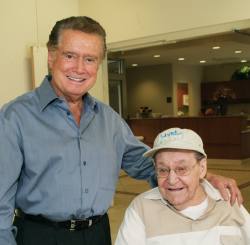 United Hebrew of New Rochelle will hold its 91st Annual Gala dinner dance celebration at the Ritz Carlton Westchester in White Plains on Thursday, October 14th. Mt. Vernon resident, David A. Alpert, member of United Hebrew's board of directors and senior vice president of Riverside Memorial Chapel, will receive the humanitarian award. Scarsdale resident, Leonard Tanzer, president of Patient Care Associates, Inc. will receive the Corporate Medal of Honor. Entertainer, Regis Philbin, will speak as a special guest at the dinner.
"We are honoring two well deserved individuals who have devoted so much of their time and support to helping those that are less fortunate in the community," said Michael Rozen, Chair of the United Hebrew Board of Directors. "We look forward to a wonderful event that will help raise funds critically needed to continue our mission of caring for frail and chronically ill older adults."
Funds from the event will assist in enabling UH to establish a variety of therapeutic programs in the new nursing home, including music therapy, wellness programs and beautification projects.
United Hebrew is located at 391 Pelham Road, New Rochelle, New York 10805. For further information or to purchase tickets, please contact Linda Forman at 914.632.2804 x1224, e-mail lforman@uhgc.org, or visit www.uhgc.org.