Breaking In Rosie
Monday, 17 April 2023 12:27
Last Updated: Monday, 17 April 2023 12:33
Published: Monday, 17 April 2023 12:27
Katy Goldman
Hits: 495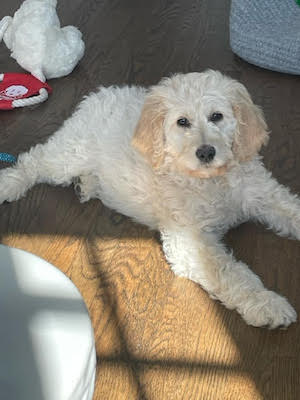 Just a few weeks ago, the Rosenberg family welcomed their newest member, Rosie.
About a year ago, Rosie's mom, Jessica, met another dog in the neighborhood named Frosty. Every time Jessica saw him, she couldn't help but smile. So, after an extensive search, combined with the right timing, the Rosenberg family got Rosie from the same breeder as Frosty.
As a puppy, she is doing all of the puppy things that are adorable when done at someone else's housee (like chewing the furniture, peeing on things, jumping, etc)! The learning curve for the Rosenberg's has certainly been steep! And, like raising children, there are all sorts of conflicting opinions on "the best" way to do things when raising a pup.
Jessica has wanted a dog her whole life, but freely admits that the first few weeks of having Rosie has been a huge misalignment of expectations vs. reality. When it comes down to it, she underestimated how tired she'd be, particularly on the rainy days when she needs to take Rosie out every 1-2 hours; and how overwhelming it is thinking about all of the things she needs to learn to be a good canine citizen!
Despite this, through it all, Rosie is bringing the whole family even closer together and Jessica loves that. No matter where the Rosie journey takes them, Jessica will forever be grateful to her husband, Eric, for embracing her dream of having a dog; to her daughter, Hailey, for giving her the best advice on not giving up after setbacks and to her other daughter, Laila, for welcoming a dog into their family, even though Jessica thinks she would have preferred a cat!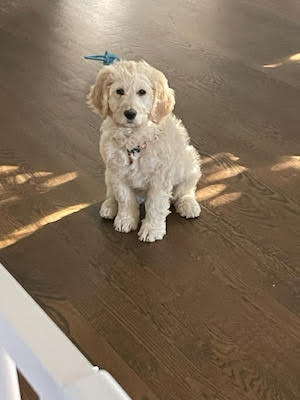 The Pet of the Week column is looking forward to following the adventures of Rosie and to hear how she continues to grow with her new, loving family.