Greenacres wins the 2023 Junior Olympics
Wednesday, 17 May 2023 13:20
Last Updated: Wednesday, 17 May 2023 14:45
Published: Wednesday, 17 May 2023 13:20
Vivian Zweig
Hits: 381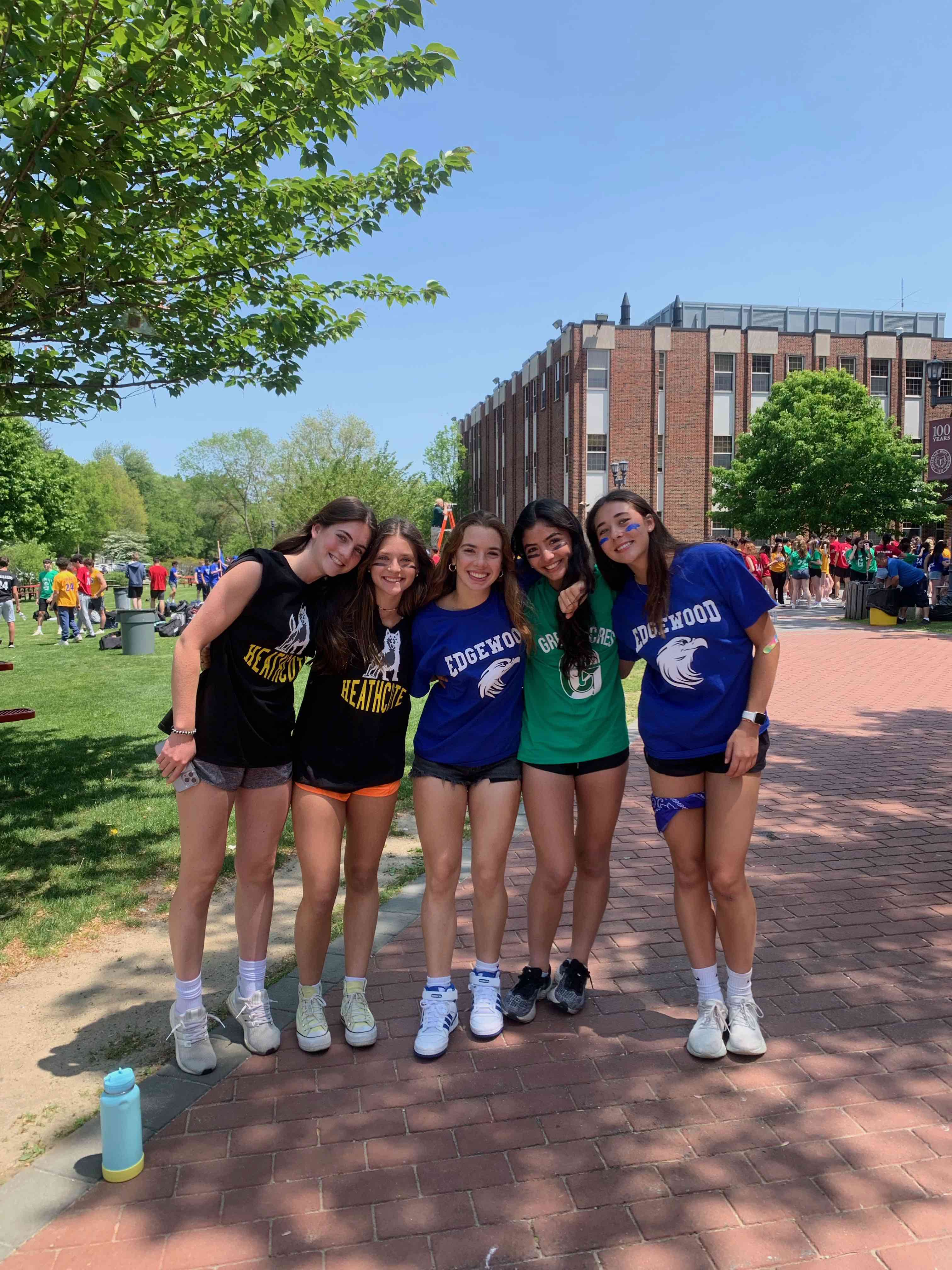 The class of 2023 began their Senior Options internships on May 1st, leaving the school eerily empty of their now-relaxed, post-college admission energy. With the seniors gone, the juniors were quick to occupy the vacated senior parking lots and have undoubtedly claimed the library's infamous "senior couch" by now. A sense of excitement simmered among the junior class, not only for their new status as school leaders but also for the greatly anticipated Junior Olympics.
Each year, Scarsdale High School hosts the Junior Olympics, a series of events and friendly competitions to celebrate the juniors and the fast-approaching end of their academic careers. The junior class government usually begins preparations for this event weeks—or even months—in advance. Junior Olympics is typically hosted on a random day in May, and students are only warned to dress in athletic clothing the week of. The school administration keeps the actual date of the event a closely guarded secret until the day arrives.
On the morning of Tuesday, May 16th, 2023, a much-anticipated announcement blared over the loudspeakers: juniors were to don their team apparel and convene at the Brewster entrance for Junior Olympics! Juniors fled their classes, and the grade gathered for a pizza party-turned-photo op on the Brewster lawn.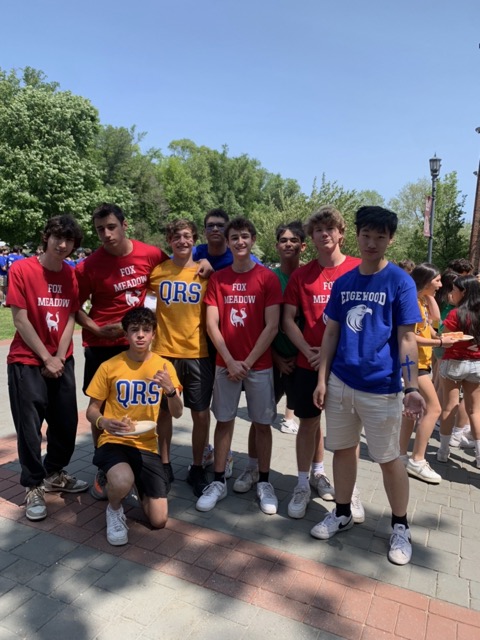 The grass was awash with a vibrant array of red, black, yellow, blue, and green "jerseys" as students socialized and ate. Five teams competed, each representing a neighborhood in Scarsdale—Fox Meadow, Heathcoat, Quaker Ridge, Edgewood, and Greenacres. The teams were determined by where a student attended elementary school, fostering not only friendly competition but also a sense of nostalgia. The event allowed students to reconnect with their elementary school friends and reflect on the time past.
Team shirts were adorned with clever nicknames, like "Anaialater" and "T Stone." This year, the participants of Edgewood, Greenacres, and Quaker Ridge were seen waving banners adorned with their team's logo. Edgewood was particularly spirited, brandishing their banner at each competition throughout the day.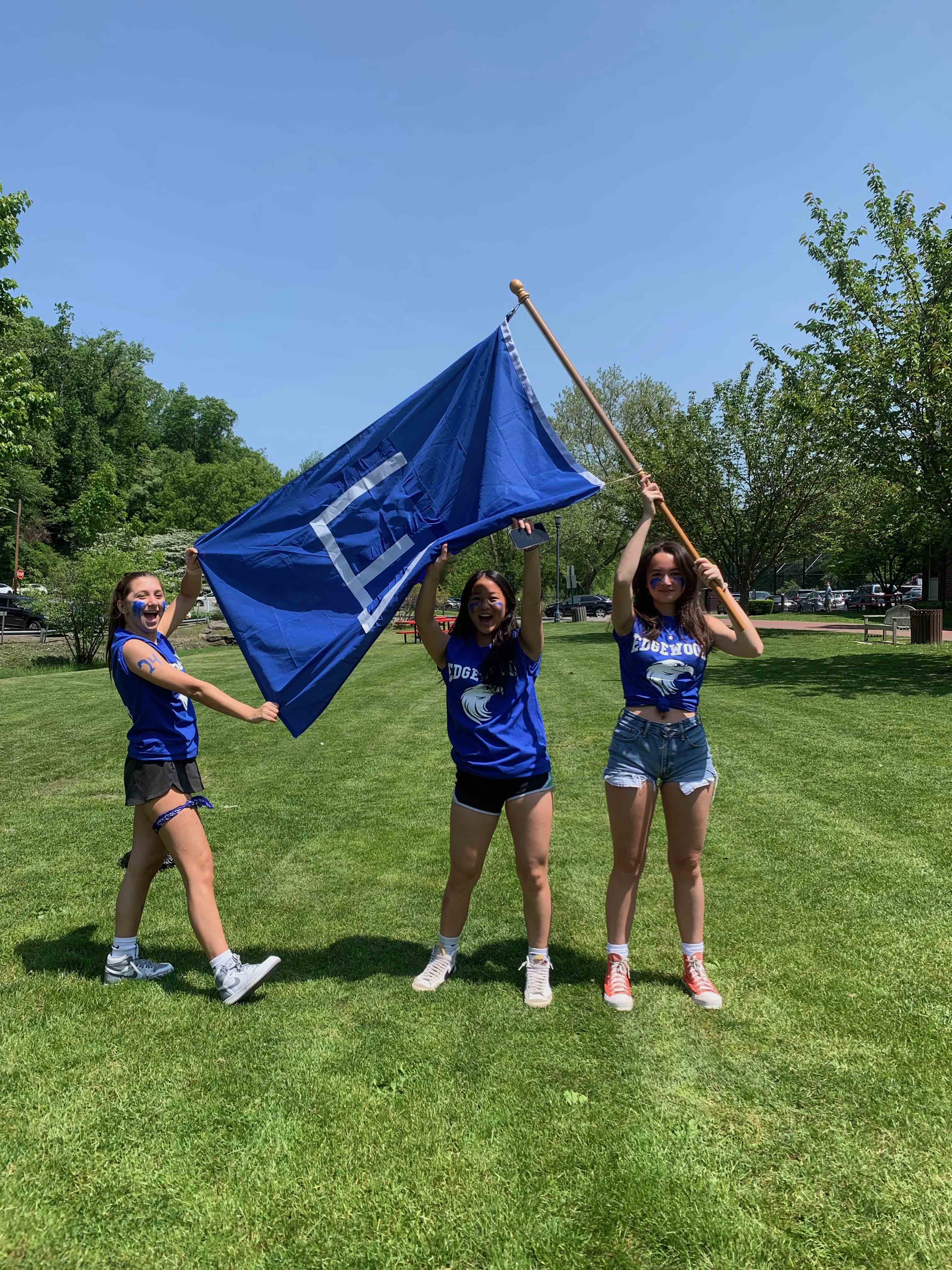 Students were able to showcase their agility, reflexes, and teamwork in events like dodgeball, kickball, and musical chairs. Other events, such as Trivia and "Guess-that-Toon," allowed participants to utilize a bizarre dearth of knowledge of pop culture. The day was closed with a pie-eating competition, and after the event, the victors of the 2023 Junior Olympics were announced.
Drumroll, please! Third place went to Fox Meadow, whose team was unable to top last year's performance. Edgewood came in close second. And first place was awarded to Greenacres, who won by a narrow margin.