Kindergarten Cutoff Date Moved Back in Connecticut: What Does It Mean for Scarsdale?
Thursday, 20 July 2023 08:45
Last Updated: Thursday, 20 July 2023 08:51
Published: Thursday, 20 July 2023 08:45
Joanne Wallenstein
Hits: 1279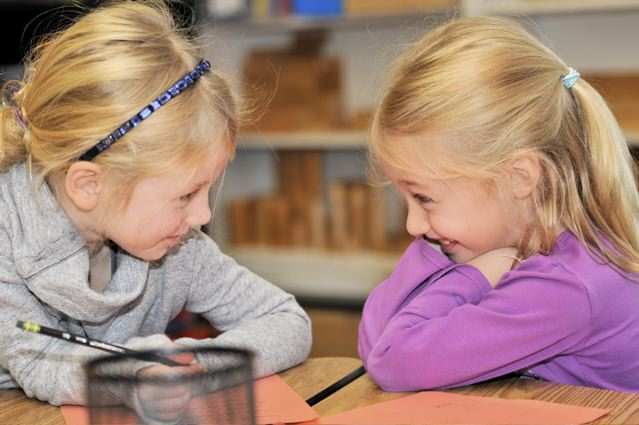 A change in the law regarding the minimum age for entry into Kindergarten in Connecticut will likely have little impact here.
In June, the Connecticut legislature passed a bill that rolled back the cutoff date to enter Kindergarten from January 1 to September 1. Now children must be five years old by September 1 to enter kindergarten for that school year. Before this, four year-olds could enter the system.
In New York State the cutoff date remains at December 31 and four year-olds are permitted to start school in September. However in Scarsdale many parents with children whose birthdays are in the second half of the year voluntarily choose to delay entry into Kindergarten and keep their children in nursery school of an additional year. These kids are then 5 ½ or even 6 by the time they begin school. The financial burden of educating these kids is assumed by the family for an additional year.
Parents choose this option because they feel their four year-olds when be at an academic and social disadvantage if they are in the same class with children who are an entire year older.
There are potential disadvantages to the date change. For those in need in Connecticut, the change in the cutoff date will mean that children will be unable to benefit from services offered by the school system before the age of five.
We asked Scarsdale's Assistant Superintendent Edgar McIntosh for his thoughts on the issue along with data on how many Kindergarten eligible children are held back for an additional year of preschool. He was unable to provide the stats at this time but shared the following on the issue.
He said, "As far as I know, there are no talks at the NY state level to change from the current cut-off.
From my perspective (both in my current role and as a former Kindergarten teacher) I feel strongly that it is our responsibility as educators to meet students where they are developmentally, including academic level and social-emotional development. Each child's profile is unique and we strive to create learning environments that support, inspire, and appropriately challenge all learners. We welcome and encourage students to join our wonderful Kindergarten classes as they are eligible.
I do share some of the concerns expressed in the article about what it would mean to some families to change the date and delay opportunities to benefit from the special education services within the elementary school setting, and/or for those students just plain ready to move on from preschool. The additional financial burden could also be a concern for families. I understand that CT is taking it on a case-by-case basis and will be making exceptions."

(Photo Credit: Steven Schnur)