What Does Preservation Mean?
Thursday, 21 September 2023 10:56
Last Updated: Thursday, 21 September 2023 11:03
Published: Thursday, 21 September 2023 10:56
Joanne Wallenstein
Hits: 921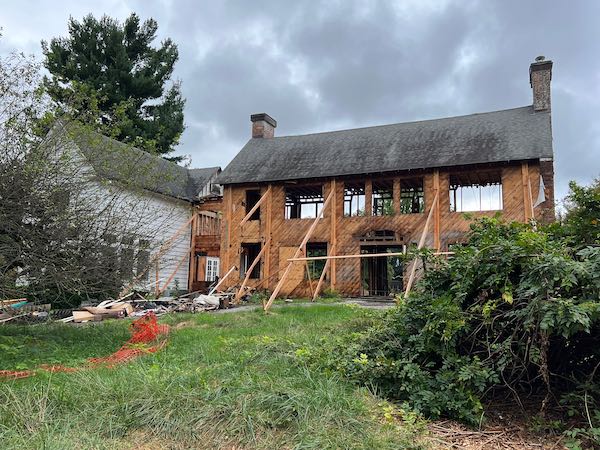 What's left of 42 Mamaroneck RoadWe've been driving up and down Mamaroneck Road and noting what's going on at 40 Mamaroneck Road.
There, in April 2021 the Committee for Historic Preservation denied an application to take down the 7,000 square foot house, built in 1916.
However developer Shlomo Freidfertig who purchased the house and the 2.83 acre property, subsequently filed an application to lop off a portion of the house and some accessory buildings on the site in order to subdivide the property and build a second house there.
There was loud outcry from neighbors who cited an agreement with the former owners not to develop the lot between their two houses. In addition, they argued that this was historic property where the Battle of White Plains in the Revolutionary War was fought. However Freidfertig prevailed and the site has been in disarray for several years.
Now a renovation of the "preserved house" has begun – and from what we can see there is not much left of it. Take a look at the former house and the work in progress.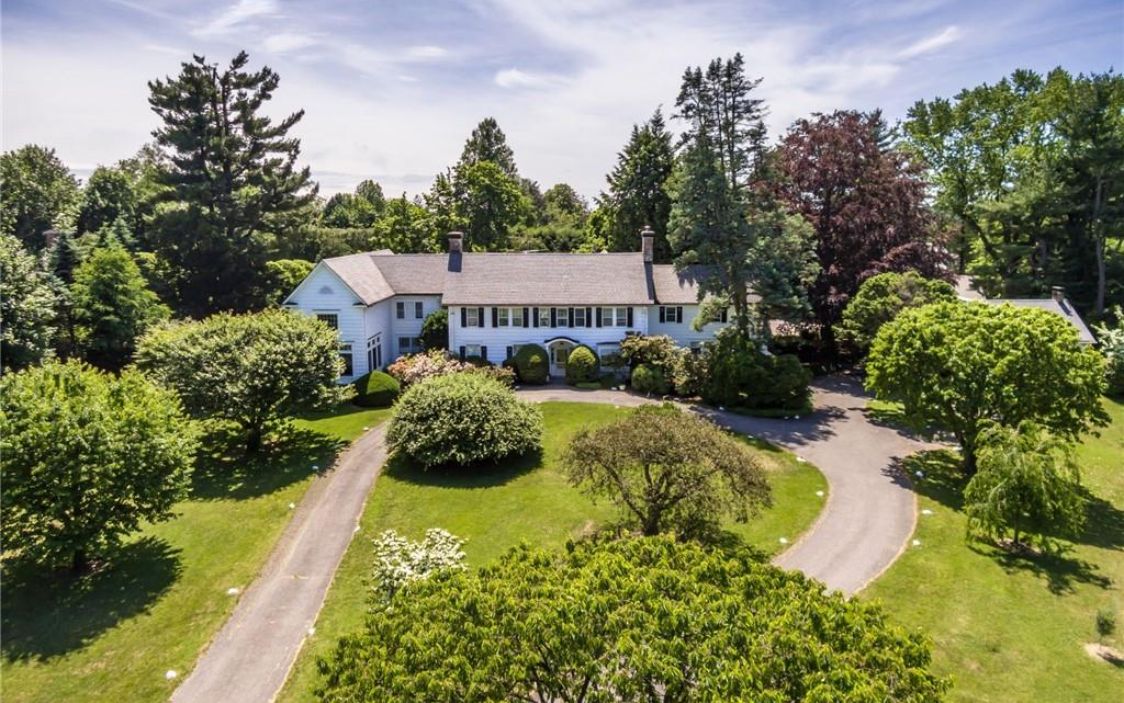 The original home at 40 Mamaroneck Road
The saga raises the issue of enforcement of the laws regarding properties deemed worthy of preservation. We emailed the Scarsdale Building Department to inquire but received no response.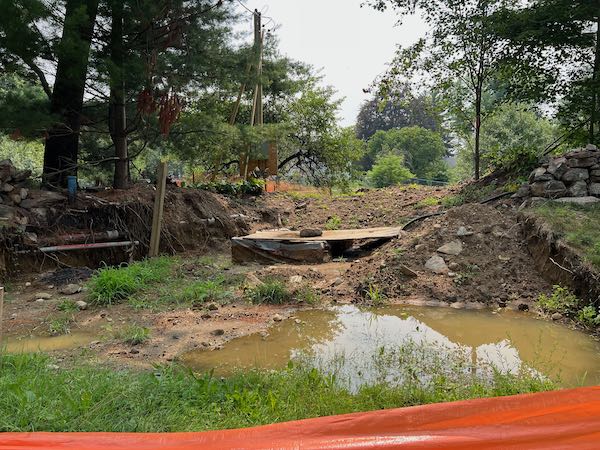 40-42 Mamaroneck Road now